BERGS BIO SALAD
 A FUNCTIONAL SPROUTER
Bergs Bio Salad Sprouter is a functional and easy to use sprouter.
It is light weight which is nice for children and small hands.

PARTS
1 green lid
2 transparent trays
1 green bottom

1
Measure off the seeds for your sprouter and soak
them in water. Make sure the water covers all the
seeds during the soaking.

2
Pour the seeds into one of the transparent trays.
The seeds should be able to lie in one layer and
only one sprout type per tray.
3
Rinse the sprouts with clean, drinkable water for
10 seconds. When done tip the tray so the water
can drip away.
4
When you have filled and rinsed both trays,
you put the sprouter together and place it on
the kitchen table. Choose a place away from
hot sunlight. Sprouts prefer light shade.

5
All you need to do the next couple of days
is to rinse the seeds/sprouts in the trays
morning and evening with clean, cool,
drinkable water. Also remember to
empty the green bottom for water
after each rinsing.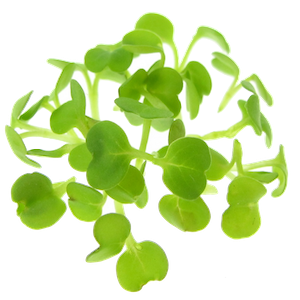 6
When the sprouts are ready, you simply
pour them from the sprouter into a bowl.
Fill the bowl with clean water and stir with
gentle hands, until the seed pods are gone.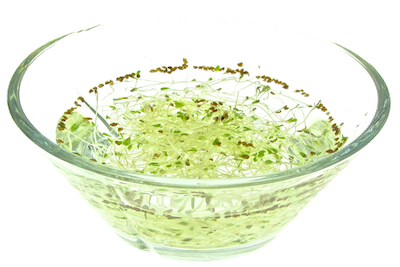 7
Now your homegrown, organic sprouts are ready for
your fresh beautiful, green recipes.
RATING BERGS BIO SALAD
I give Bergs Bio Salad sprouter a 4 out of 5 sprout rating.
I have given this rating because even though the sprouter may not be beautiful, it is quite functional and easy to use for both children and adults.
SPROUTS IN BERGS BIO SALAD
A Bergs Bio Salad is great for all sprouts except the mucilaginous ones. That means you can grow all sprouts in it except seeds that form gel, when they get wet. Those are a.o. Arugula or Rucola, Chia, Cress and some varieties of Mustard. You can instead grow mucilaginous seeds on cotton.
SPROUTING SEEDS FOR BERGS BIO SALAD
These 5 sprouts are some of the many suitable for a Bergs Bio Sprouter.
BROCCOLI
FENUGREEK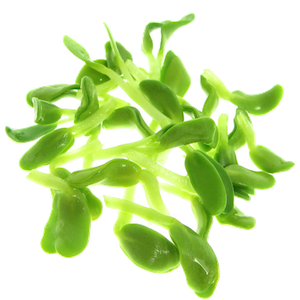 LENTIL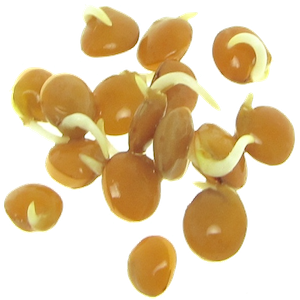 RADISH
SUNFLOWER