Clean sprouts without bacteria is closely tied to your own good hygiene. Both in handling the seeds, the sprouts and the sprouter.
Here are 6 tricks to clean sprouts and microgreens.

CLEAN SPROUTS AND BACTERIA
Before I start the article, I believe it is important, that I define 'bacteria' related to your homegrown sprouts and microgreens.
Because bacteria is not just one big all harmful group. Many bacteria are actually beneficial to humans in one way or another. Just think of all the friendly bacteria in your gut that helps you break down your food into substances you can absorb in your blood. Or the bacteria you use in fermented foods and so on.
The interesing thing is, that your immune system is made to fight off unwanted bacteria in and on your body. Actually most of the bacteria you are bombarded with every second from your everyday surroundings via the air, drink or food is taken care of by your immune system without you noticing it at all.
So bacteria in general is not a problem for most of us. If the bacteria is not directly aggressive like Salmonella, E. Coli and Listeria that is…
CLEAN SPROUTS WITHOUT HARMFUL BACTERIA
Now the aggressive bacteria E. Coli, Salmonella or Listeria is another story. These are created to break down your immune system and make you sick. These are harmful bacteria you need to avoid.
When you grow your own sprouts and microgreens you can avoid these unwanted bacteria in several ways. The good news is, that it all comes down to your own choices.
The first and most important choice is where you purchase your sprouting seeds. My recommendation is that you always and only buy your sprouting seeds from certified sprouting seed manufacturers or companys.
Why?
Because here in EU as well as in USA there are strict rules about the handling and packaging of seeds for sprouts and microgreens. Plus certified sprouting seeds are always tested in authorized laboratories for…that's right: E. Coli, Salmonella and Listeria with zero % toleration.
SO HOW DO YOU GET BACTERIA-FREE SPROUTS?
Now you have learned the distinction between the bacteria that a normal, healthy immune system will take care of and the harmful bacteria, E. Coli, Salmonella or Listeria.
With your purchase of certified sprouting seeds you are ensured seeds free from harmful bacteria. This is the first step on your journey to bacteria free, home-grown sprouts and microgreens.
The next steps you are in complete control of, as those are related to your own hygiene when you handle the seeds and plants.
6 TRICKS TO CLEAN SPROUTS
It is easy to get clean sprouts and microgreens free from harmful bacteria. You simply need to use these 5 tricks:
Buy only certified sprouting seeds.
Keep the surroundings in your kitchen clean.
Wash your hands and tools well before handling.
Use separate sponges and towels for sprouting tools.
Keep animals away from your sprouters and plants.
Keep the sprouter as clean as possible.
If you respect these 5 tricks, your sprouts and microgreens can easily be kept free from harmful bacteria like E. Coli, Salmonella and Listeria.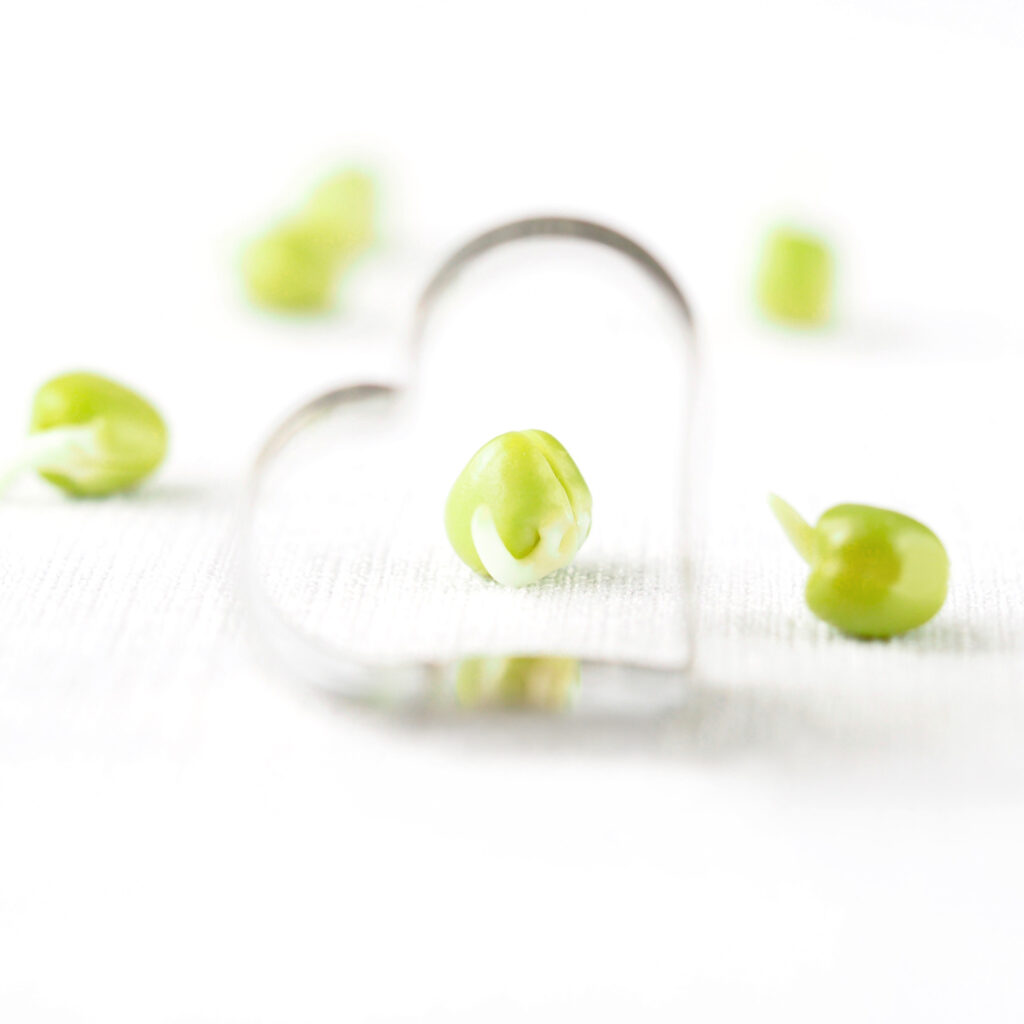 1 CLEAN SPROUTS WITH CERTIFIED SEEDS
As explained in the first part of this article your best bet to get bacteria-free is in your choice of seeds. The law on seeds sold for sprout cultivation here in EU is that the manufacturers as well as the distributers must be certified.
Certified by the legislations by the food departments in the given country to purchase, package, handle and sell the certified sprouting seeds. This is to make sure the seeds are always harvested, dried, stored, packaged and sold with full transparency and tracebility.
The law on the area is just as tight in USA as in EU. You should always be able to look a company up in the given countrys official food department register where the company is situated.
For FRESH SPROUTS it is Denmark. You can see my certifications via these links. Look for the companys Danish name: FRISKE SPIRER.
FOOD DEPARMENT CERTIFICATION
ORGANIC CERTIFICATION - PAGE 112
2 CLEAN SPROUTS IN A CLEAN KITCHEN
It is always nice to have a clean, hygienic kitchen. But for your home-grown plants cultivated in your SproutPearl, it is one of the basic ways to bacteria-free sprouts and microgreens.
Why?
Because clean and tidy surroundings in your kitchen allows for clean air to ventilate in your sprouter. And as the air naturally carry much bacteria, you will want the air in your kitchen to be as clean as possible.
So remove as much of the unnessesary things from your kitchen counter in the area where you wish to place your SproutPearl. Clean the table with a soap solution. Now the spot is ready for your miniature kitchen garden.
Another benefit of this cleaning up is that your sprouter stand out for you to enjoy the exiting and beautiful sight of your little plants.
Another benefit of a clean kitchen counter is that you easily remember to rinse the sprouts every day. So all in all clean surroundings will benefit both your sprouts and you.
3 CLEAN SPROUTS WITH GOOD HYGIENE
Now that you have both bacteria-free, certified seeds and clean surroundings for your SproutPearl, the next step is yourself.
You?
Yes, the normal bacteria floating in the air in a clean kitchen is no problem. Those are the same as you breathe in every second and that your immune system fights off.
But as you go to the bathroom, change shoes or handle raw foods, you may pick up lots of not so harmless bacteria. Those are the bacteria you do not want in your sprouter.
The solution is simple: Always wash your hands and tools well before working with your sprouts and sprouter. If you do this, no harmful bacteria is transfered to your sprouts.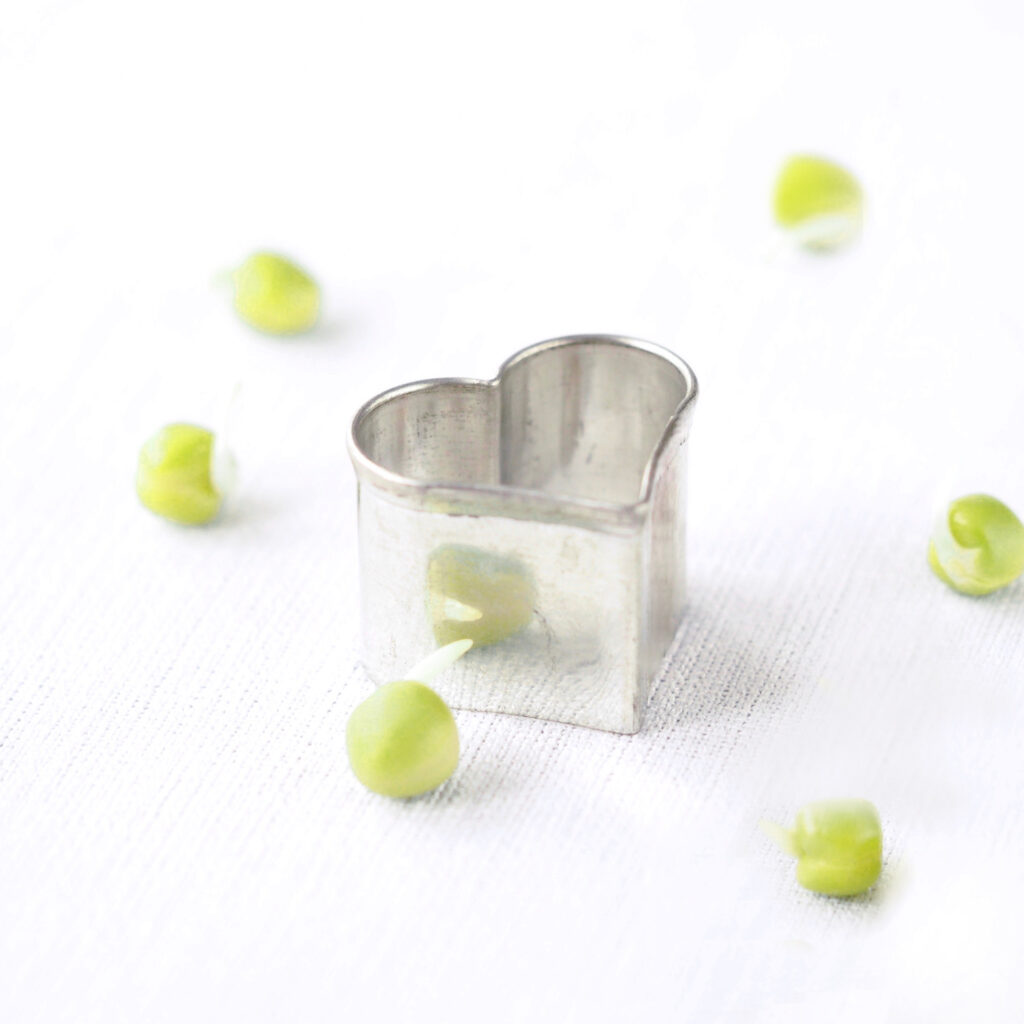 4 USE SEPARATE SPONGES AND TOWELS
In the name of high hygiene, you should always use separate sponges and towels for your sprouting tools. This means that you do not wash your sprouter with the same brush or sponge as you use for cleaning or dishwashing.
Why not?
Because brushes and sponges are a perfect carrier for unwanted bacteria. So select a special brush or sponge that you only use to wash your sprouter. Keep this unique sponge/brush somewhere that it can easily dry. This as drying out will kill of many bacteria, which is a good thing even if they are not harmful.
Apart from that you do not need to clean the SproutPearl with a 'special' soap. Normal non-perfumed environment friendly dish washing soap is perfect to wash your SproutPearl sprouter – read Trick 5.
6 CLEAN THE SPROUTER AFTER EVERY USE
It is tempting just to give the SproutPearl sprouter a quick wash and then start off a new round of sprouts or microgreens. But your plants will not thrive in a dirty sprouter.
Plant material from the precious sprouts should be cleaned out completly. Here you get a big benefit from the SproutPearl being transparent: You can easily see if there are any hidden plant leftovers in the trays.
Once you have washed the parts of the sprouter with warm water, dish washing soap and a clean, soft sponge, you can simply hold the sprouter against the light to make sure it is really clean. Rinse in water and the SproutPearl is ready for the next round of sprouts and microgreens…or you can give it an extra thorough cleaning.
How so? With 0,3% hydrogen peroxide, H2O2.
CLEAN THE SPROUTPEARL SPROUTER WITH H²o²
Now…this trick is not for children and only let responsible adults use this tip!
The trick is this: First empty and thoroughly wash the SproutPearl sprouter. Rinse till it is clean from soap. Now mix hydrogen peroxide, H2O2, with fresh, cold water in a big glass bowl. The concentration of the hydrogen peroxide should be no higher than 0,3%.
Let all the parts of the SproutPearl sit in the bath for 10 minutes. You may see tiny bubbles form in the corners of the sprouter. This is perfectly natural. It simply means that the hydrogen peroxide is working to dissolve any organic matter that may still be stuck in the sprouter after the normal wash with soap.
By the way… Hydrogen peroxide, H2O2 is perfectly environment friendly. It consists of clean hydrogen (H2) and oxygen (02). These substances are part of the clean air around us. After a few hours the water in the bowl will have released all the hydrogen H2 to the air. Without any damage to the environment and you have a completely sterile sprouter as well.
After you have taken the sprouter out of this deeply H2O2 cleaning solution, you can give it a quick rinse under the kitchen tap or simply pour a new round of moist sprouting seeds into the sprouter.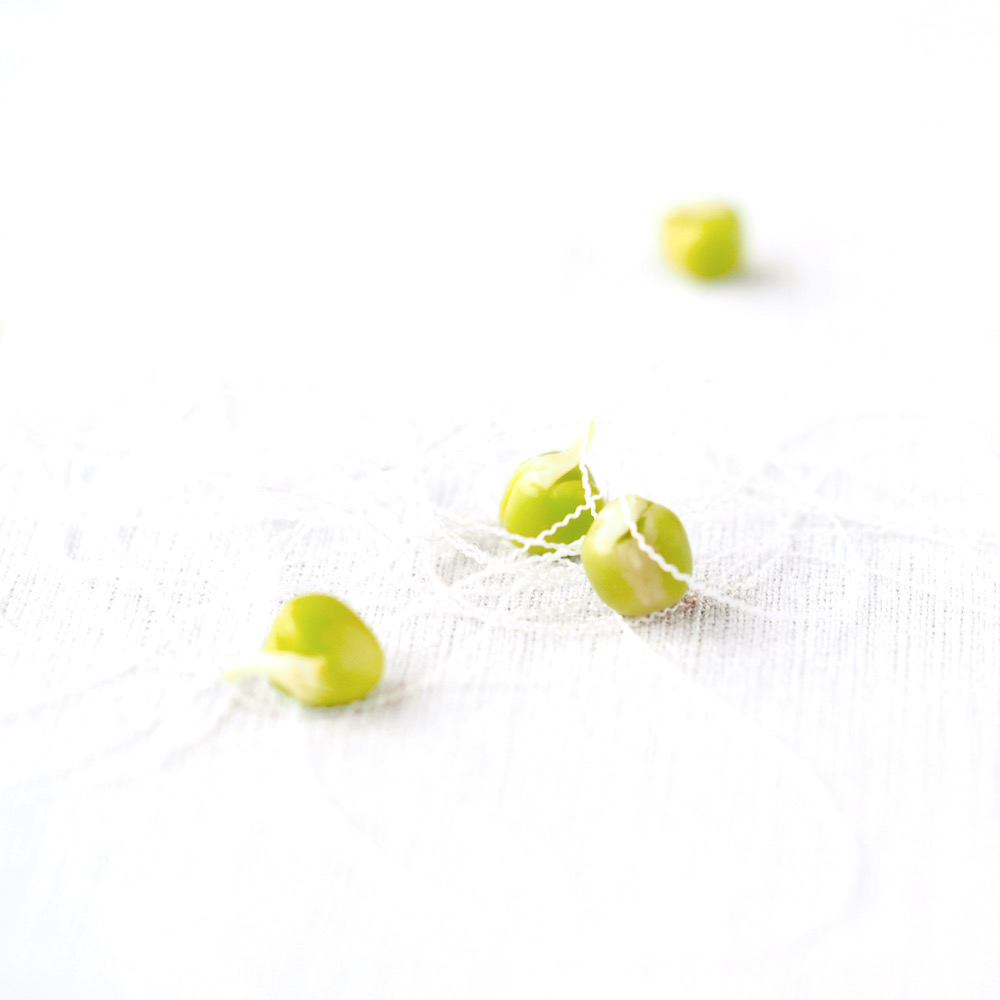 6 KEEP ANIMALS 'OUT OF REACH'
Your dog, cat, rabbit and bird or other pet may love sprouts as much as you. However, they have no business poking their noses or paws into the sprouter.
Why not?
Because animals are lovely but unfortunately full of bacteria. Some of their bacteria are even transfered via their tongue directly from their behind. So it is important to keep your winged or furry friends away from your sprouters. And always wash your hands well between your pet and your sprouts.
PRODUCTS FOR YOUR SPROUTS & MICROGREENS