HOMEMADE SPROUT JAR
A SPROUTER FOR MANY VARIETIES
A homemade sprout jar is fun and easy to make for children and adults. You can cultivate most types of sprouts in a homemade sprout jar. All you need to remember is not to fill it too much with seeds.

MATERIALS
1 glass jar 2-8 dl in size
1-2 tsp organic sprouting seeds
1 piece of linnen cloth or tulle
A rubber band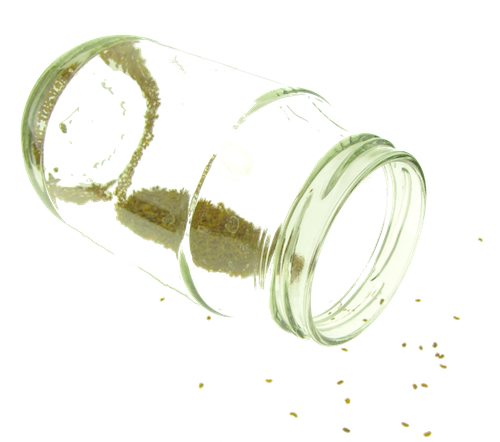 1
Measure out organic sprouting seeds of your own choice. Dry legumes should fill 1/5 of the jar. Seeds only 1/10.

2
Let the seeds soak in a glass with fresh, cool water. The seeds will absorb much water, so fill the glass well.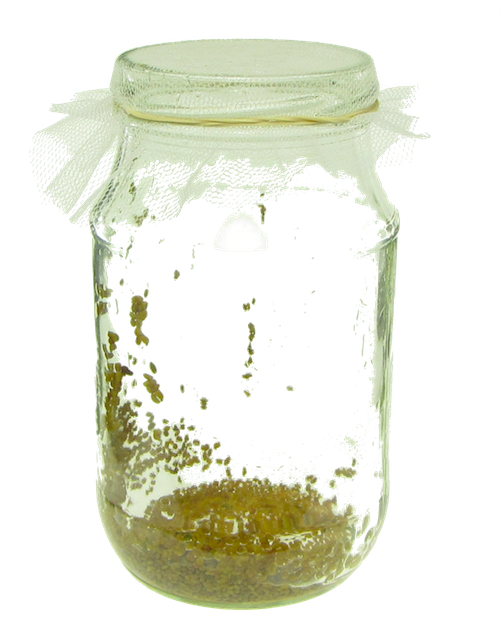 3
Pour away the soaking water, fill the cup again and pour the seeds or legumes gently into the clean jar.
4
Place the wet linnen or tulle over the jar opening and fasten it with the rubber band.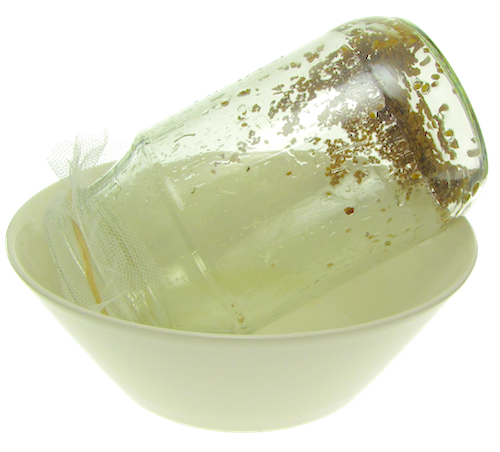 5
Let the water drain out of the cloth and place the jar in a bowl in an angle, so the last water may drip out.
6
Place the bowl on your kitchen table out of direct sunlight in shade. Rinse morning and night following point 4 to 6.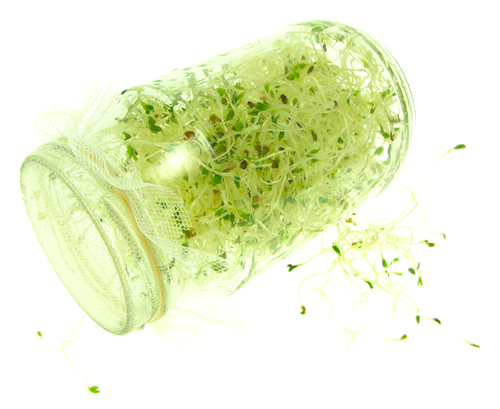 7
When the white root on the sprout is over 1 centimetre long, they are ready. Rinse them thoroughly and enjoy them in your food.
ALMOST ALL SPROUTS IN A JAR
A homemade sprout jar may be used to cultivate almost any variety of sprout. Only the mucilaginous cress, Arugula, Flax and Chia will not grow in a jar. Broccoli and Kale may be difficult in a jar, bur all other sprouting seeds, grains and legumes will work well in a homemade sprout jar.