Mucilaginous seeds like Cress, Chia, Mustard and Rucola are mucilaginous. This means the seed form gel, when they get wet. Here are tips on how you cultivate them.
WHAT IS MUCILAGINOUS SEEDS?
Mucilaginous seeds are special because the seeds form gel, when the seeds get wet. You typically know this reaction from seeds like Cress, Chia, Arugula/Rucola, Mizuna, Mustard a.o.
The gelling seeds means you need to cultivate these seeds on organic cotton in stead of in a traditional sprouter.
In this post you will find a guide on how to cultivate mucilaginous seeds in your kitchen all year with success.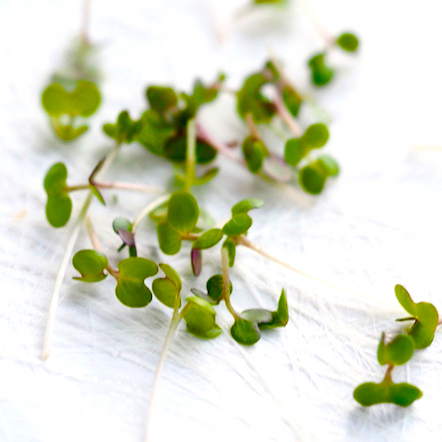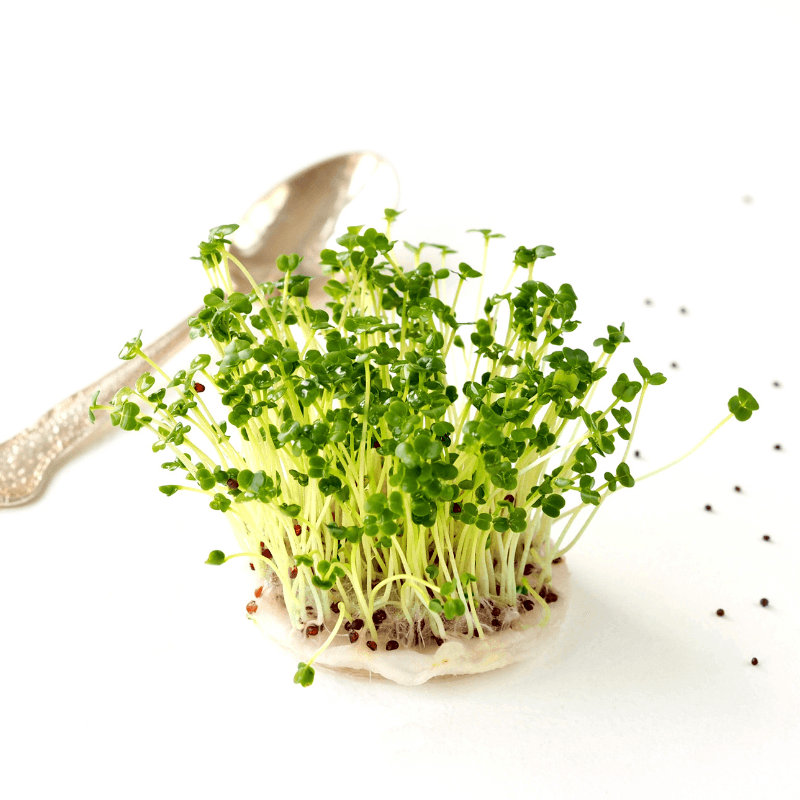 WHY MUCILAGINOUS SEEDS FORM GEL
Mucilaginous seeds form their gel membrane as an attempt to protect the seed from drying out. If a seed dries out once it has started to cultivate, the seed will wither and perish. So the gelling tendency is quite clevery thought of by Mother Nature.
For the same reason you cannot change the seeds tendency to form gel or 'wash it clean'. Nor should you wish to as an attemp will only harm the seed and thereby the fragilesprout.
In stead you can work with the gelling tendency in your sprouting by simply cultivating these seeds on organic cotton as explained below.
HOW TO CULTIVATE GELLING SEEDS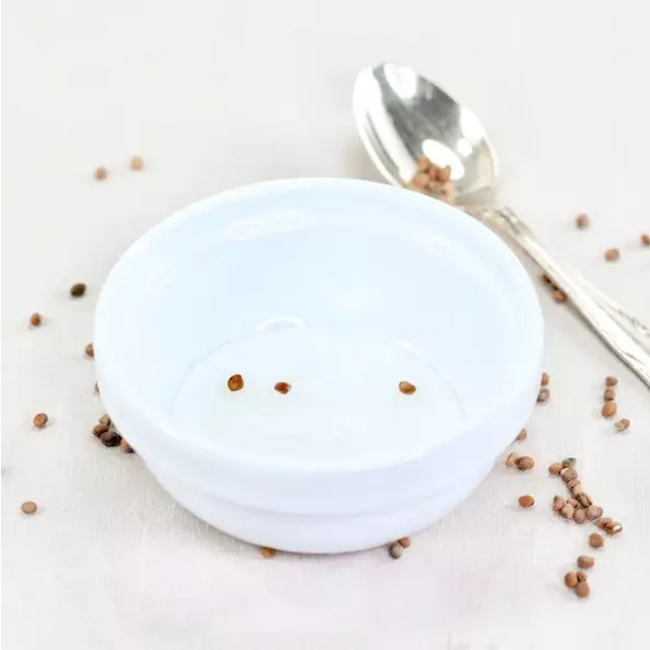 1
PREPARE

Put 4 mm high organic cotton on a small plate in an even layer. Choose organic to avoid any bleach chemicals.
2
SOAKING
Soak the cotton with cool water the first 12 hours to initially soak the seeds to start the sprouting.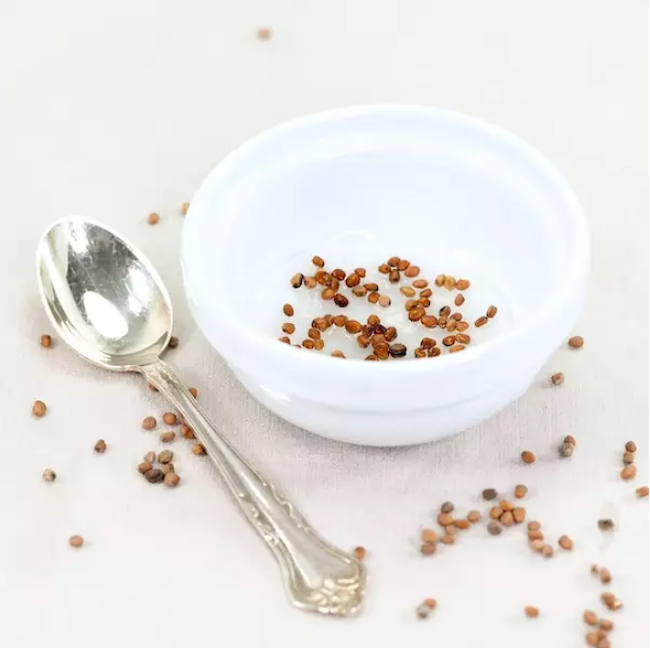 3
DISTRIBUTE SEEDS
Pour the organic sprouting seeds in one even layer on to the wet cotton. This gives them room to grow.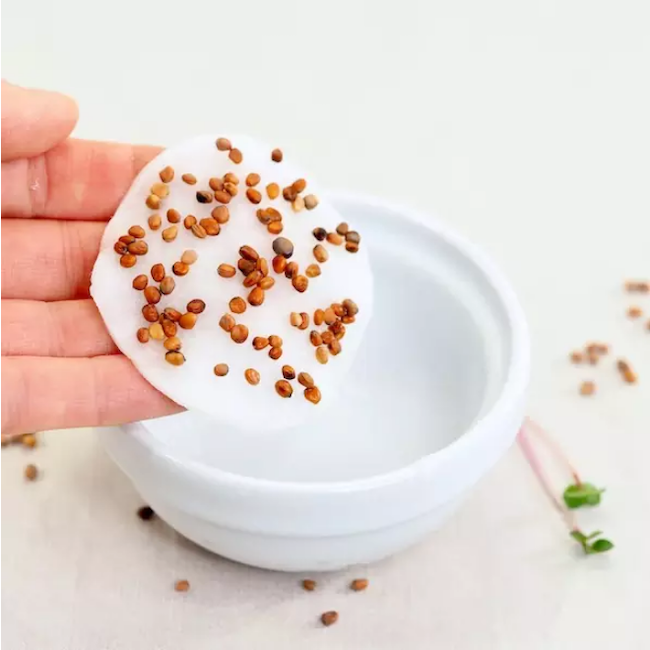 4
PLACEMENT
Place the plate in the kitchen table in a shady corner close to the sink to remember to water the sprouts every day.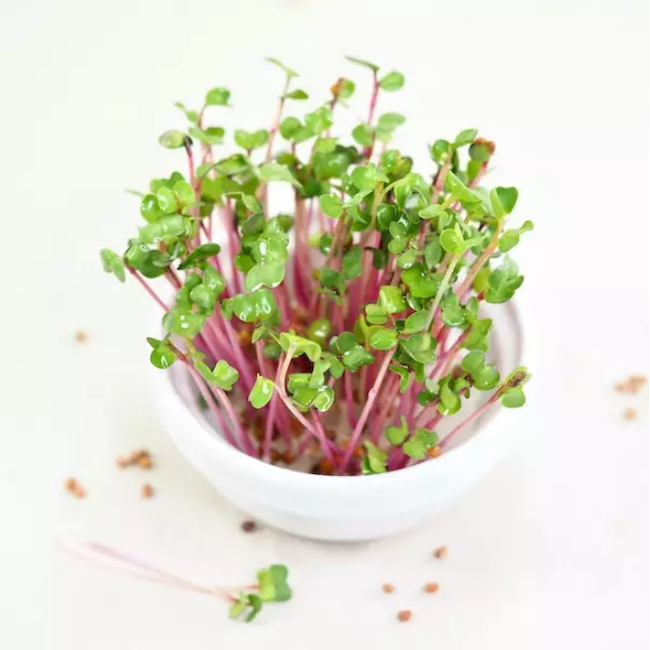 5
MOISTURE
Keep the cotton a little moist but not directly wet during the next 6 days, while your sprouts will grow bigger.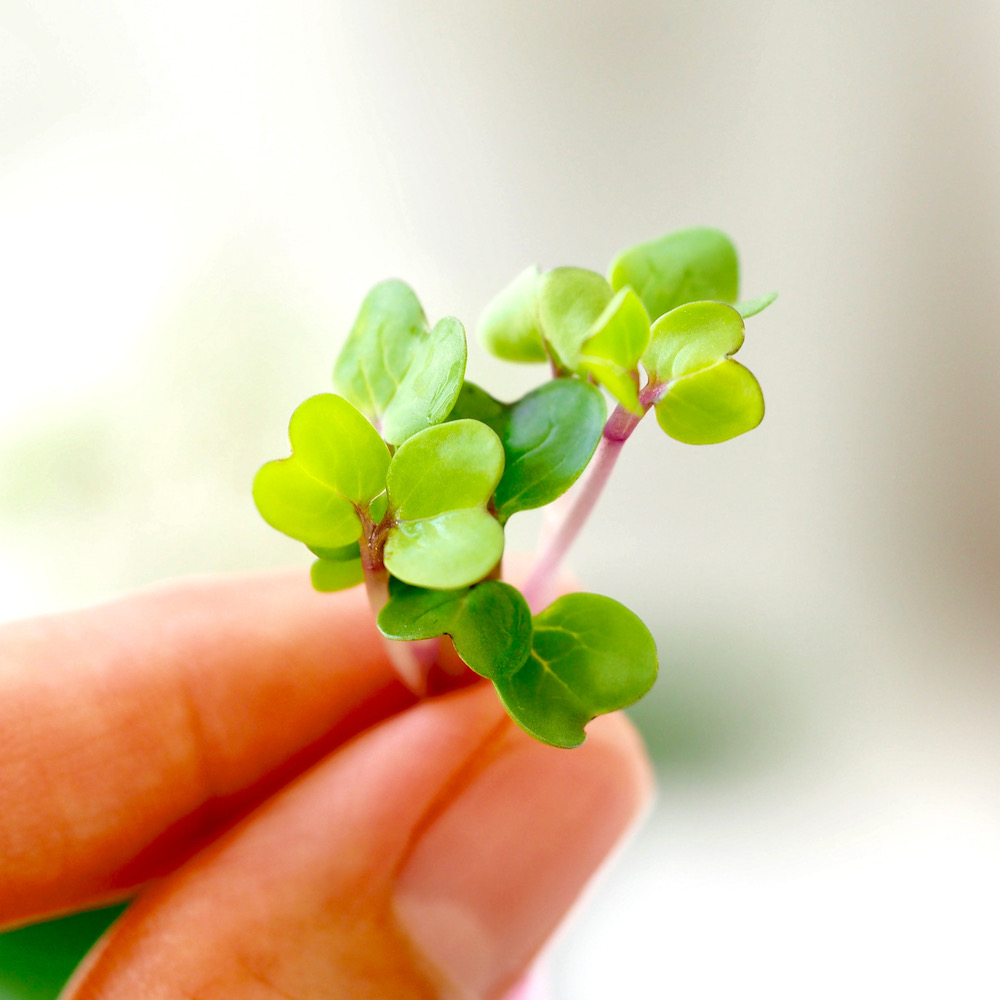 6
HARVEST
When the sprouts are about 10 cm high and have leaves, you can cut them off 1 cm above the cotton and eat them.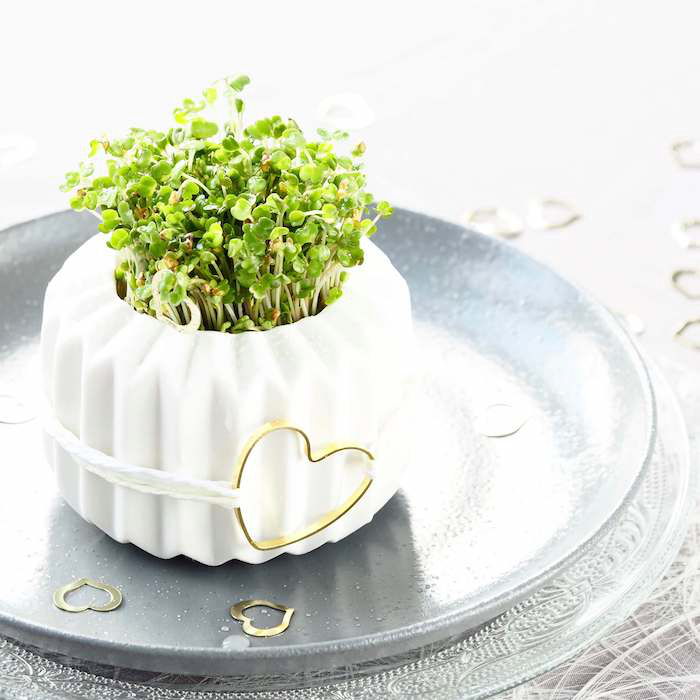 MUCILAGINOUS SEEDS IN TABLE SETTING
As you have to cultivate Mucilaginous seeds on organic cotton, this gives you a great chance to create beautiful table settings with the sprouts.
If you spread out the seeds on a round cotton pad and let the sprouts attach with their roots in the cotton, you can move the cotton + sprouts into a pretty holder when they are ready to serve.
One idea is as the picture show. Here I have moved the cotton pad to a small flower pot after the sprouts have matured. I have also decorated with a few edible gold hearts. You can mimic the shown setup but really only your fantasy sets the limit.