SPROUTERS
…TO GROW YOUR SPROUTS
You can make sprouters yourself in different ways. Your choise of home made sprouter depends on your need for sprout amount and the varieties of sprouts, you wish to cultivate.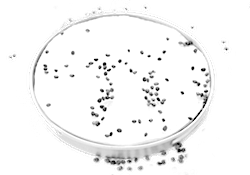 SPROUTS ON COTTON
Organic cotton is used mainly to cultivate mucilaginous sprouting seeds like Arugula, Chia, Cress, Flax and Mustard. You could also cultivate other small seeds like Alfalfa, Broccoli, Clover and Kale on organic cotton. Bigger seeds and legumes do not go well on cotton.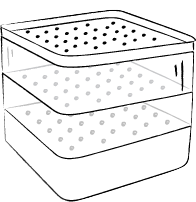 SQUARE LAYER SPROUTERS
There is a smaller square plastic sprouter on the marked. It is just 15×15 cm in size and great for children or singles. It comes in different colours made by different manufacturers around the world.
ROUND LAYER SPROUTERS
The marked offer several bigger round layer sprouters in plastic. They are transparent and easy to use. See the variety from different manufacturers around the world.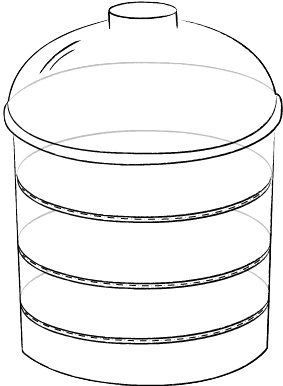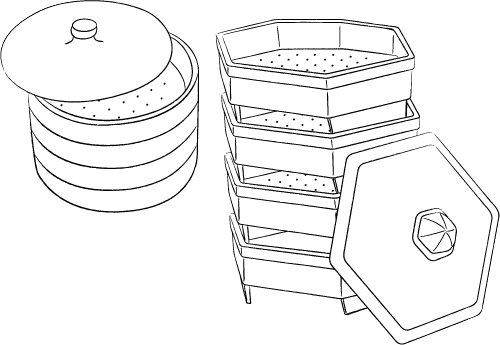 TERRACOTTA SPROUTERS
Terracotta is made out of burnt clay. That makes these sprouters sustainable in material, but they weigh quite a bit in transportation. They are however very aesthetic and pretty.
AUTOMATIC SPROUTERS
Automatic sprouters are up and coming and there are already several on the marked. Some from Tribest and others from EasyGreen. They are interesting for very busy sprout cultivators.