SPROUTS
HOMEGROWN NUTRIENTS IN EVERY PLANT
Sprouts are full of vitamins, minerals, amino acids and great taste. They are also full of beautiful, natural colours and crispiness as Mother Nature has created them.
You can grow more than 40 varieties of sprouts in your own kitchen. No soil nor fertilizer needed. Here you can see the most common types of homegrown sprouts.

CRESS
Flavour: Fresh cress
Colour: Green/White
Sprout time: 6 days
Level: Average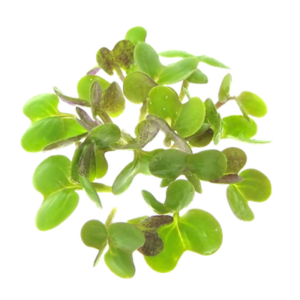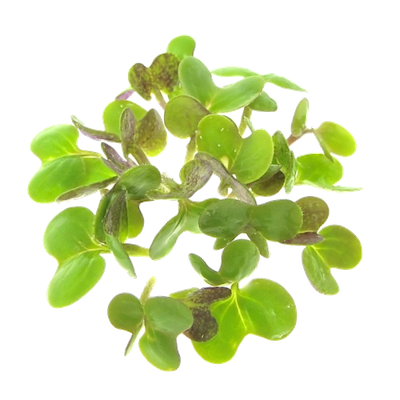 MUSTARD
Flavour: Mustard
Colour: Green/Violet
Sprout time: 7 days
Level: Average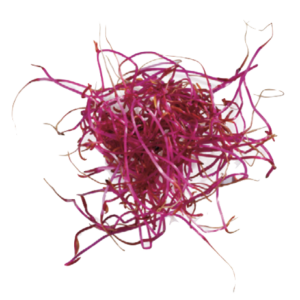 RED BEET
Flavour: Beet
Colour: Pink
Sprout time: 12 days
Level: Difficult
WHERE DO YOU GET SEEDS?
You can grow all the above shown organic sprouts in your own kitchen all year round in any climate.
To get high quality seeds, I always recommend you buy your seeds from a reliable on- or offline sprouting seed retailer.
If you are in Denmark, you are welcome to visit my webshop.
SUCCES WITH YOUR SPROUTS
Do you wish to succeed growing all types of sprouts?
I can help you in two ways…
NEWSLETTER
I will send you free tips for succes, inspiration and recipes with your homegrown sprouts once every week.
EBOOKS
You can choose an ebook on sprouts that fit your needs for learning and your prefered diet.