BLACK LENTIL SPROUTS
Black lentil · Lens culinaris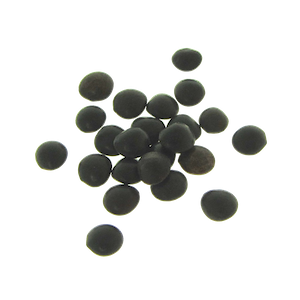 BLACK
LENTILS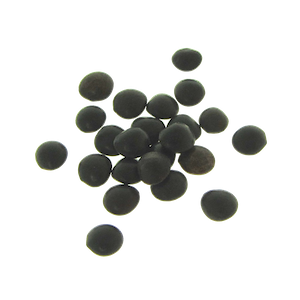 BLACK LENTIL SPROUTS
1 DAY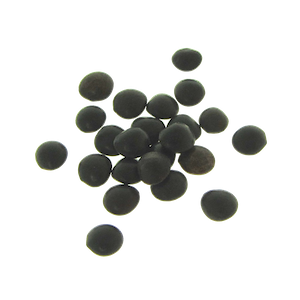 BLACK LENTIL SPROUTS
3 DAYS
BLACK LENTIL SPROUTS
TASTE  •  EDIBLE PARTS
Black lentils have a nice, crispiness to them and they taste like fresh nuts mixed with cool, boiled lentils. All lentil sprouts are full of green protein that benefit you fully from because lentil sprouts may be eaten completely raw in all types of dishes.
All you have to remember is to let the sprouts grow until the white root is 1-2 cm long for the natural lectins to be completely neutrilized.
You can eat the whole sprout including the black hull. Many choose to rinse the hulls away just before eating the sprouts however as the hulls tend to give the sprout a 'dull' taste.
NUTRIENTS
VITAMINS
A, B2, B3, B5, B6, B9, C
MINERALS
Potassium, Iron, Phosphorus
PROTEIN
5% – measured in relation to sprouts consisting of 75% water
SIZE • LOOKS
Black lentil sprouts are very beautiful due to the black-brown seed hull with the tiny white tip sticking out of the white lentil hiding inside the hull. They grow to be 1-2 cm long incl the white root.
The seed hull should if possible stay on the lentil during cultivation to protect the sprout from separating. When the sprouts are ready to be eaten after 2-3 days of sprouting the hulls often fall of during the last rinse. The lentil is white with a brown shade under the hull.
RECIPES WITH BLACK LENTIL SPROUTS
You can use the lentils in their raw state in all types of salads, smoothies, dips, tapas or slightly heated in soups or stews. In hot dishes you should add the lentil sprouts shortly before you eat the dish. Or else the sprouts go soft  and loose heat sensetive nutrients and anti oxidants. But they may withstand a little heat quite well.