Sprouts and young leaf microgreens can stay fresh for several days after harvest. All you need to do is follow a few easy guidelines.
5 FACTORS FOR SPROUT DURABILITY
There is a few factors to keep your sprouts fresh for a long time. The tricks are the same as for cultivating the sprouts:
The right seed dosage per sprouter.
Keep the seeds and sprouts moist.
Let the sprouts get fresh oxygen.
Keep the sprouts intact – do not break them.
Store the mature sprouts in a cool place.
If you respect these tricks, your little plants will keep fresh for up to 1 one week after they have reached their mature stage.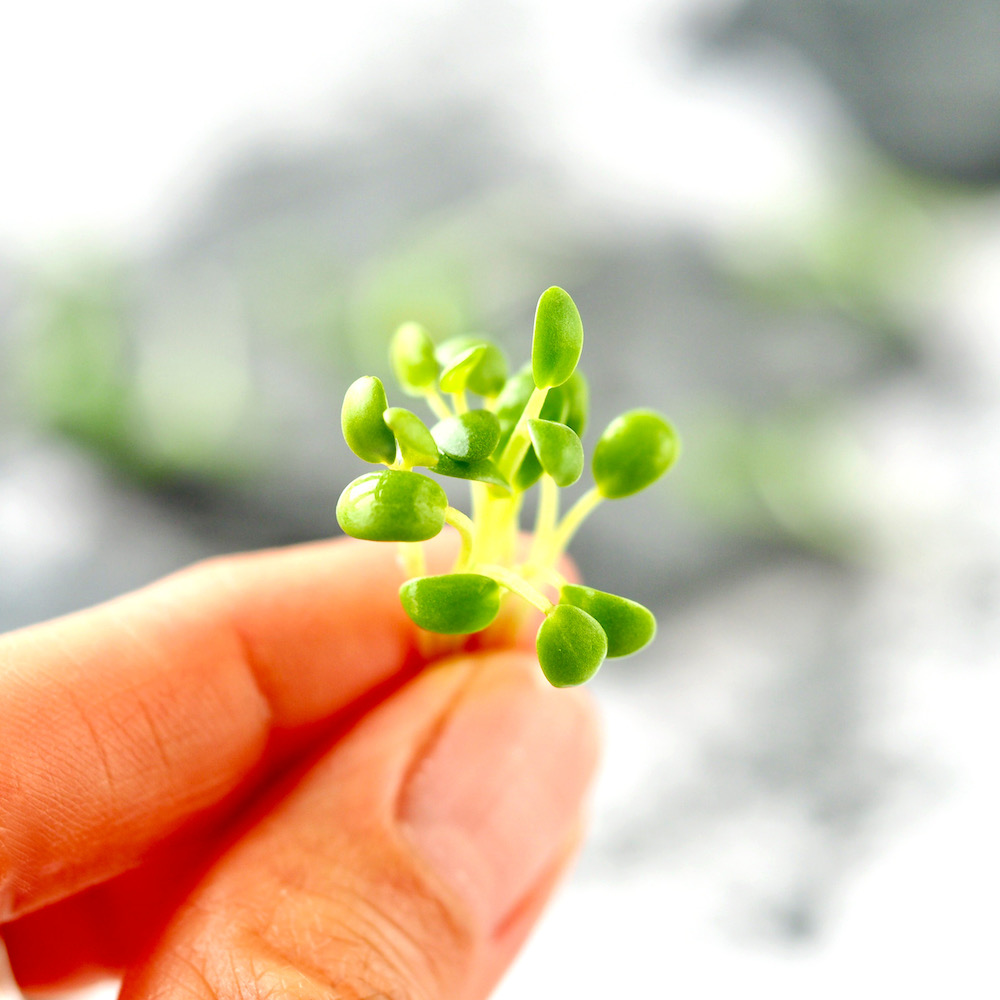 1. DURABILITY WITH OPTIMAL SEED DOSAGE
Plants need oxygen to live. This goes for both the awakening soaked seeds, the young sprouts and the bigger microgreens.
If you have chosen a well designed sprouter as the SproutPearl, all you have to do is add the right dosage of seeds to the trays. This will ensure your plants always have space to grow.
You see, the empty space around a seed or sprout is very important. This is because this space allows the plant to release excell moist and heat. If the plants lie or grow in a thick heap without empty space, they will often rot in lack of ventilation. So it is actually healthy for your plants to have room enough between them.
How do you find the right amount to add to your SproutPearl? The brochure that you get with your purchace, shows exactly how many grams of each seed variety you should use in the trays. This way you can focus on enjoying the adventure of seeing your plants grow.
2. KEEP THE SPROUTS MOIST
In order for your seeds and sprouts to grow, they need to be a little moist at all times. This means they never dry completely out. On the other hand they should not directly lie in stagnate water.
Fortunately, the solution is easy:
Simply rinse your sprouts in the SproutPearl morning and evening and drain away excess water. Also remember to put the lid on the top tray. This will ensure your sprouts are always moist but not directly wet.
SEE THE SPROUTPEARL
3. OXYGEN AND LONG SPROUT DURABILITY
Your seeds, sprouts and microgreens need fresh oxygen to thrive – as all living things on this planet. If they do not get oxygen, the plants will soon end their growth and start to rot.
So never put your plants at any stage in closed containers like plastic bags for more than one hour. So you can transport the sprouts to a friends dinner in a plastic bag, but do not store them overnight in the bag.
This goes for storing the mature sprouts as well. Storing mature sprouts may be nessesary if you have not eaten them all right after they have reached their mature stage. In that case the best way to store your sprouts is in the sprouter where they have been growing the whole time. If you cultivate your sprouts in a SproutPearl, you can simply place the whole sprouter at the top shelf in your refrigerator. This will keep your sprouts fresh for up to one week after they have matured.
If you need to store the sprouts in the refrigerator remember to still rinse them once a day. They still need this little water to stay fresh.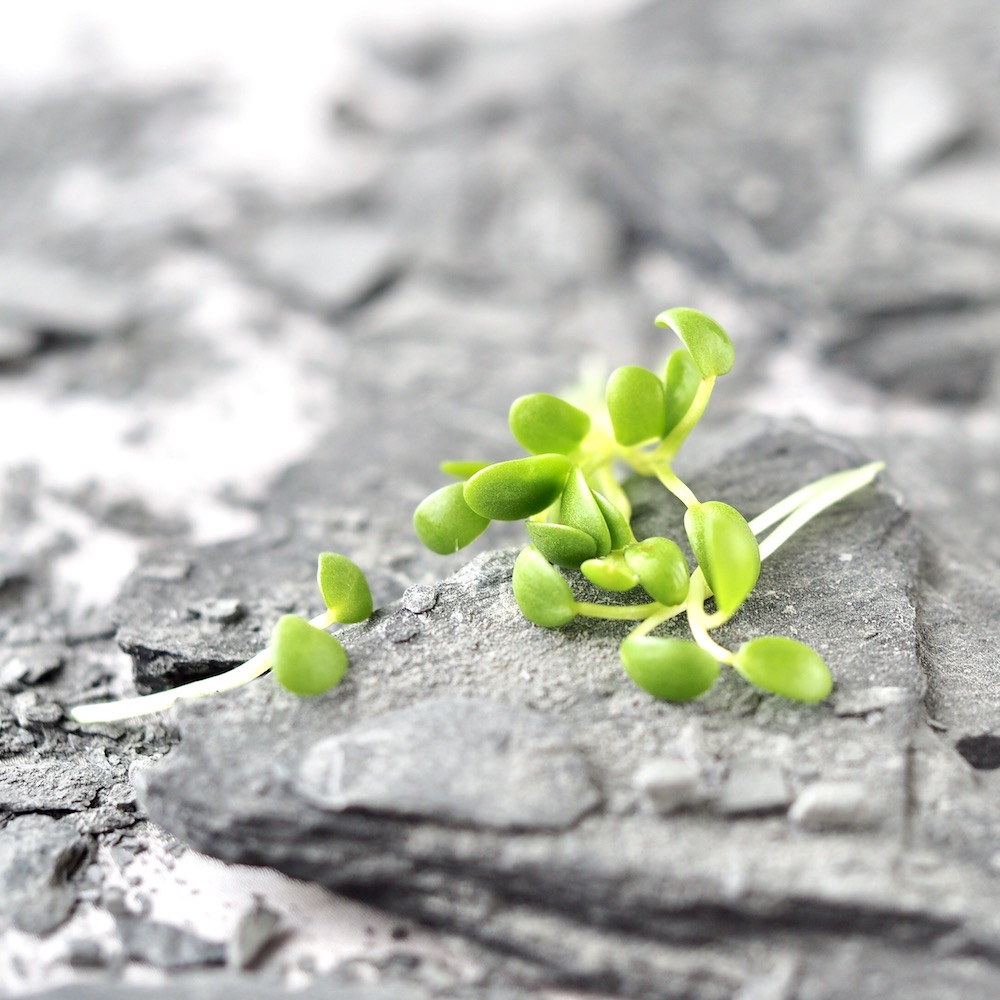 4. DURABILITY IN INTACT SPROUTS
Just as you know from salad and other leafy greens, your sprouts will keep well as long as they are intact. 'Intact' in this case means that the plants are not cut, squashed or broken in any way.
As long as the sprouts are intact they will continue to grow.
This is also the reason why the best way to store your mature sprouts or transport them is in the sprouter, where they have been growing the whole time. In the sprouter they have made 'room' for themselves and can easily stay fresh until you choose to harvest them.
5. DURABILITY AND LOW TEMPERATURES
During their growth sprouts thrive at temperatures of 19-23 C°. In this temperature sprouts grow quickly and well.
At lower temperatures they will grow slower. And at temperatures below 10 C° their growth typically stop completely. Only grains are excepted from this rule. Most varieties of grain – like Wheat or Barley – will continue their growth even in 5 C°.
This temperature effect is interesting to know if you need your sprouts to be a certain length for a specific event.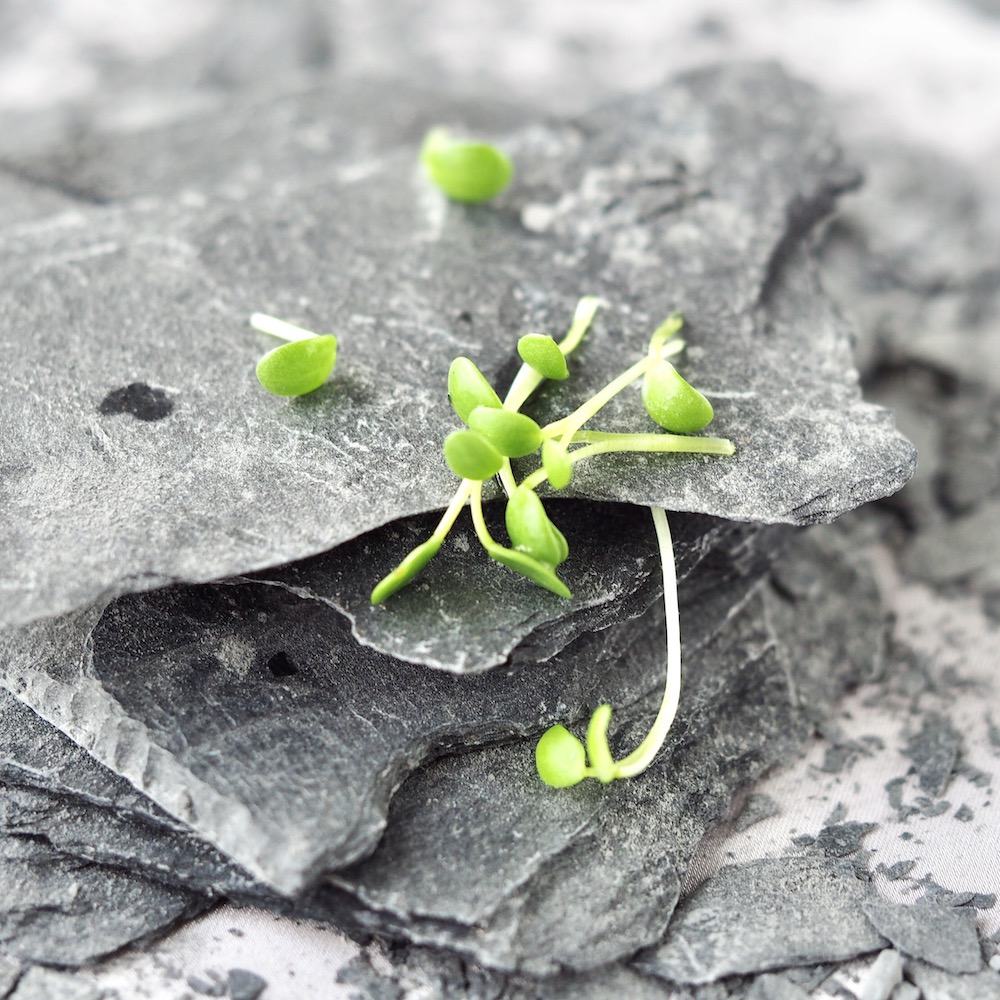 A FEW MORE WORDS ABOUT SPROUT MATURITY
In this article, I have mentioned 'sprout maturity' several times. The mature stage is not the same for all sprouts. Your sprouts reach their mature size on different times depending on the sprout variety, you choose.
Sprouts from Beans, Grains, Lentils and Chick Peas are mature with only 1-2 cm white root.
Other sprouts like Alfalfa, Broccoli, Clover, Radish or Sunflower are mature and most delicious when they have unfolded their leaves.
And then some varieties as green Pea or Fenugreek may be cultivated to either root or leaf state.
At these mentioned stages the sprouts will taste best and be most crisp. You can get a full overview of all the varieties in the Seed Chart. This chart also shows you whether the variety is suitable for sprouts and/or microgreens.
GO TO THE SPROUT CHART
PRODUCTS FOR SPROUTS & MICROGREENS