Organic Endive Seeds for Sprouts and Microgreens
Organic Endive seeds · Chicory for Sprouts by the Latin name of Cichorium endivia.
Home-grown Endive Sprouts are fun to cultivate in your own kitchen all year. Your organic Endive seeds will grow into Sprouts in 8 days or Microgreens in 14 days.They form beautiful, fragile looking plants that taste slightly bitter like the fully grown salad. They are suitable for dips, pesto, salads, sandwiches, as topping etc.
30 gr seeds provide 15 handfuls of fresh Endive sprouts or 30 handfuls of crispy microgreens.
You can use the SproutPearl sprouter or the Ceramic Sprout Tray to cultivate these seeds. They will grow to be less bitter as the plants grow bigger.
Sprouting Time for Organic Endive seeds
If your kitchen temperature is 18-23 °C / 64-73 °F, then your Endive · Chicory Sprouts should be ready for harvest after just 8 days of cultivation.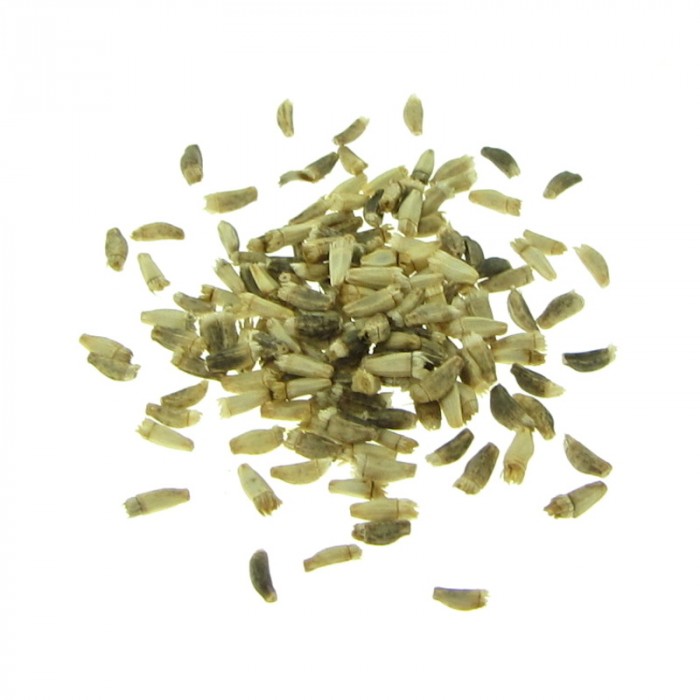 Organic Endive Seeds
after soaking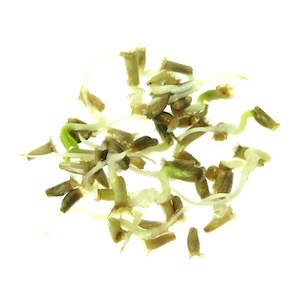 Organic Endive Sprouts
after 4 days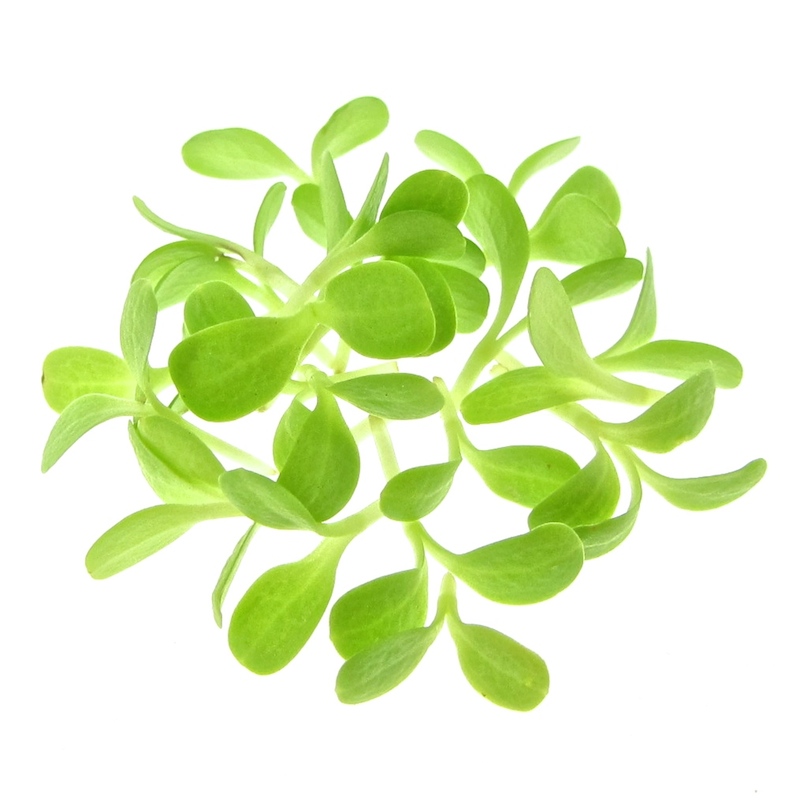 Organic Endive Sprouts
after 8 days
Tips for Organic Endive Seeds for Sprouts and Microgreens
You can grow organic Endive seeds to both sprouts and microgreens in any sprouter in your kitchen all year.
NAMES
Endive sprouts and microgreens are in the bothanical Chicory family. The Latin name for this variety is Cichorium endivia.
TASTE
Endive sprouts have a mildly bitter taste as both sprout and microgreens. The flavour is the same as for the full grown salad.
LOOKS
Endive is a fragile looking little sprout and microgreen. As a mature sprout it is 10 cm long from root tip to leaf top. As a microgreen it is 14 cm long.
NUTRIENTS
Organic Endive for sprouts and microgreens contain the nutrients:
A, B1, B2, B3, B4, B9, C, E, K, Calcium, Iron, Magnesium, Phosphorus, Zinc, Copper, Manganese, Selenium.
EDIBLE PARTS
Endive is a beautiful sprout and microgreen. You can eat the seed hulls, but they are quite bitter and too rich in fibre to be digested. But you can enjoy the roots, stem and leaves.
TIME
Seeds of organic Endive for sprouts take 7-8 days from dry seed to edible sprout. This sprout is quite small, if you grow them to microgreens they gain a little more hight.
How to grow Organic Endive for Sprouts and Microgreens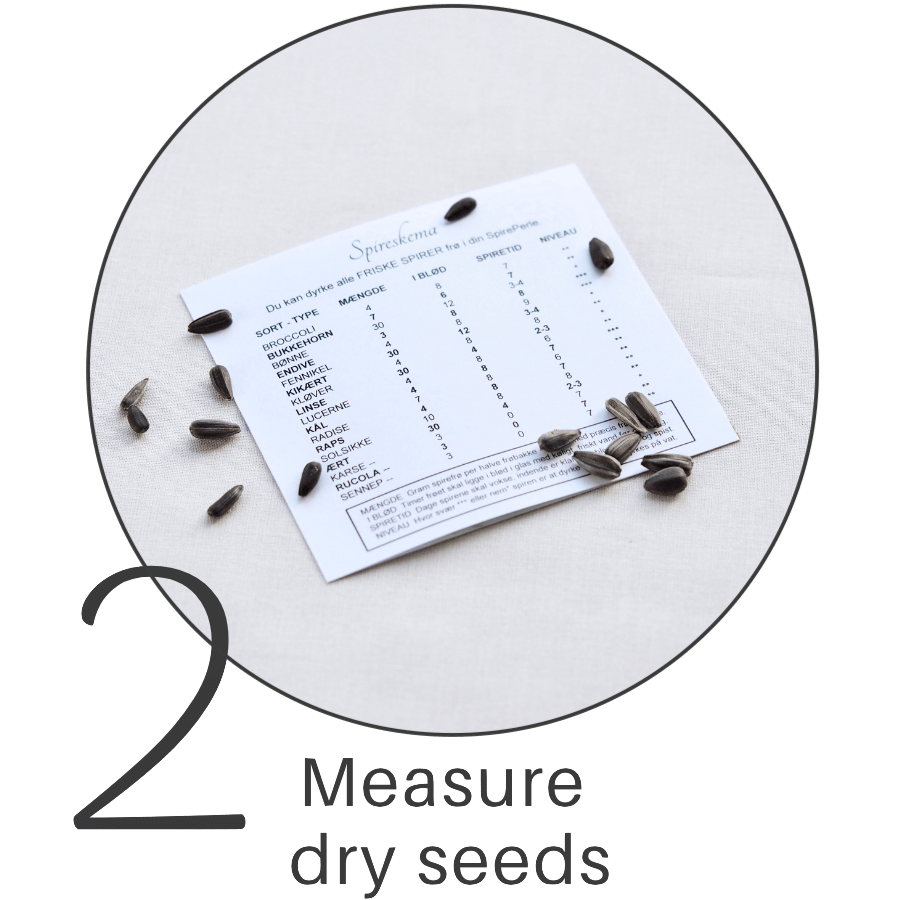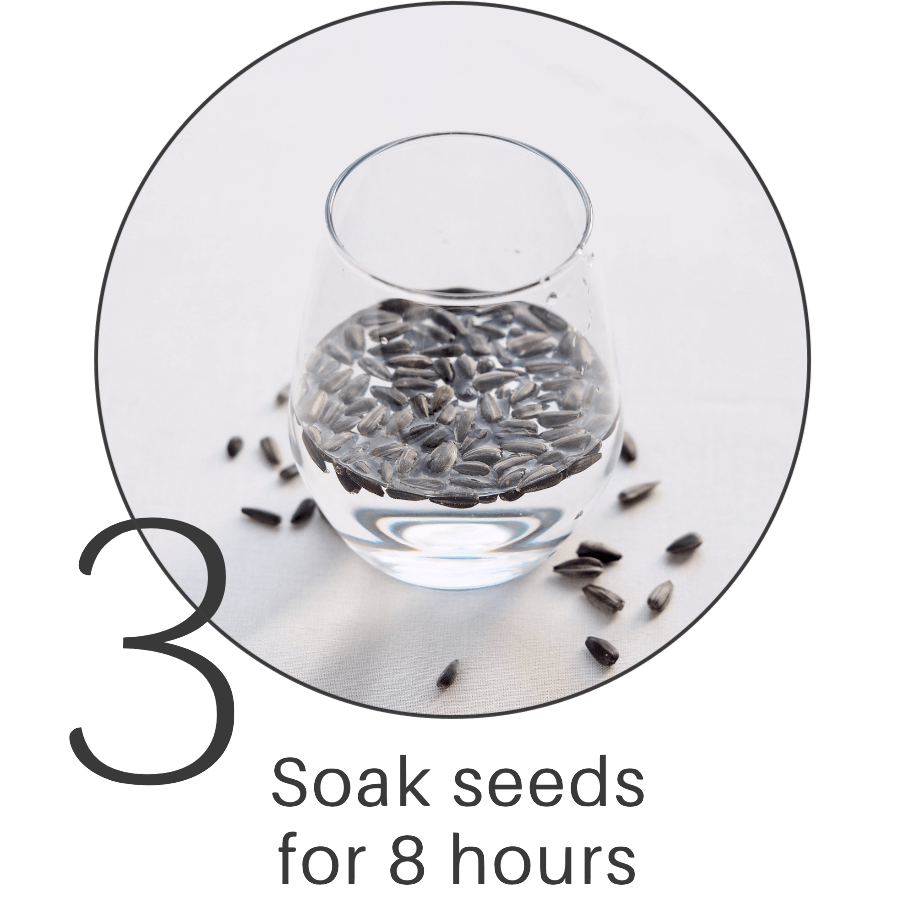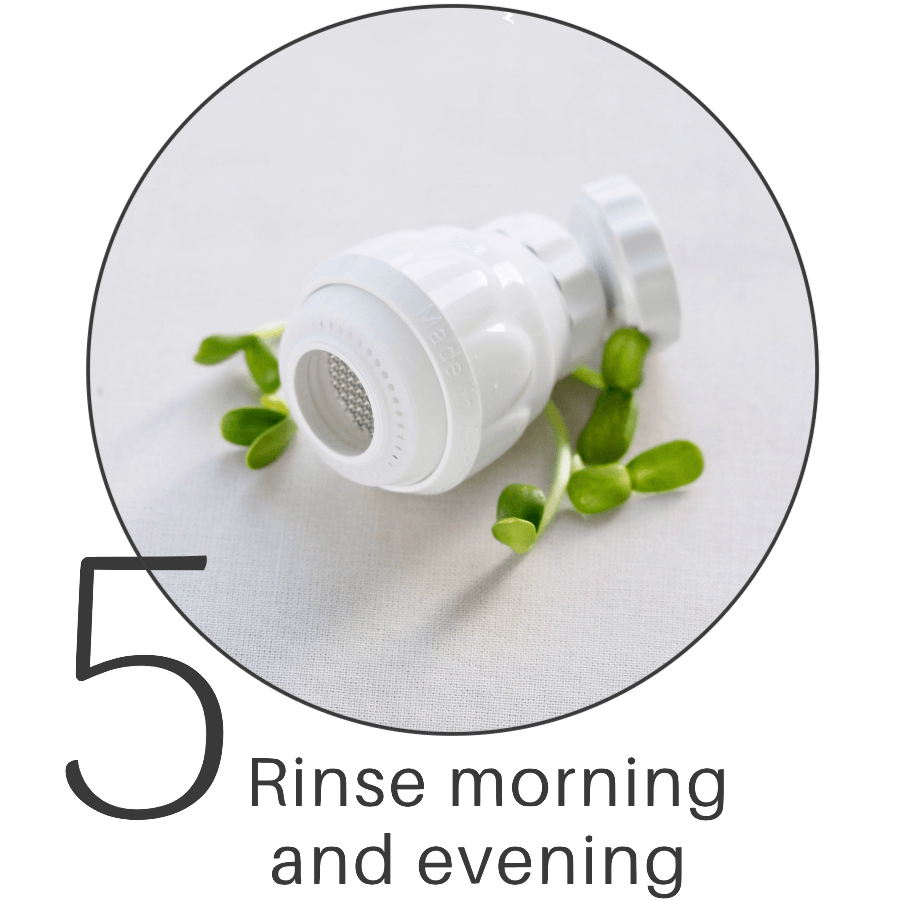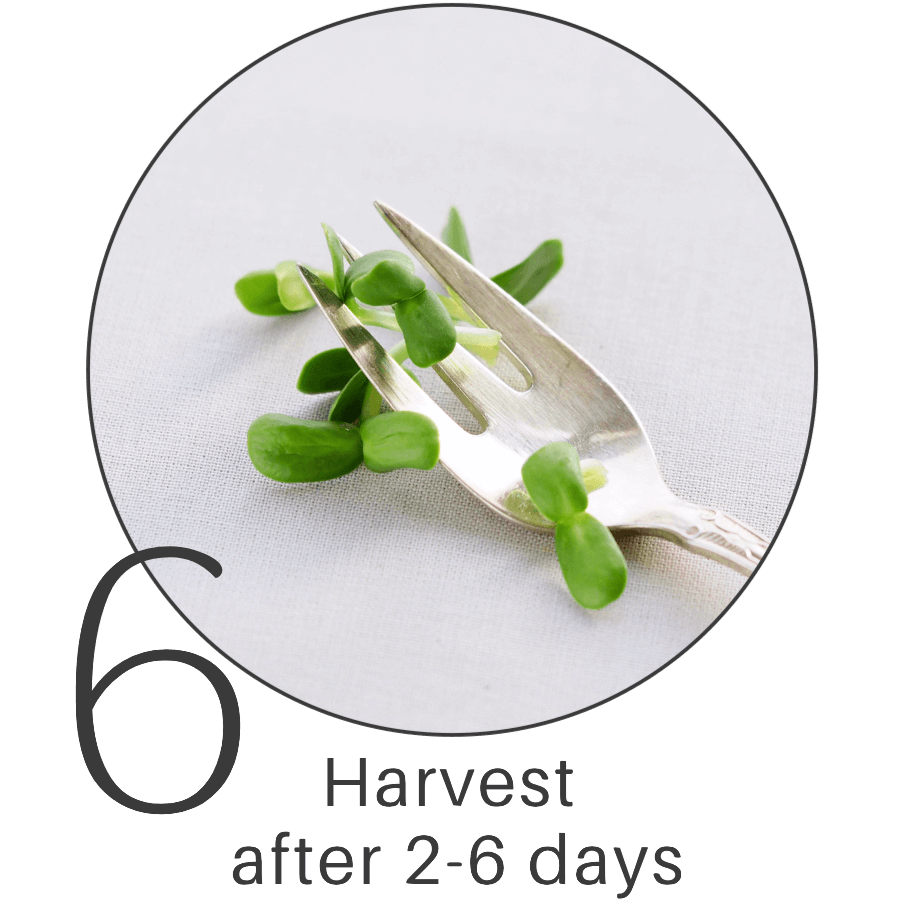 Tips for Organic Endive for Sprouts and Microgreens
SOIL SCENT
Organic Endive have a thick, grainy seed hull. This hull tend to get a slightly soil like scent, when they are wet.
The scent has no effect on the health of your sprouts or microgreens.
 The soil like scent will dissapear when you rinse away the hulls just before you eat the plants.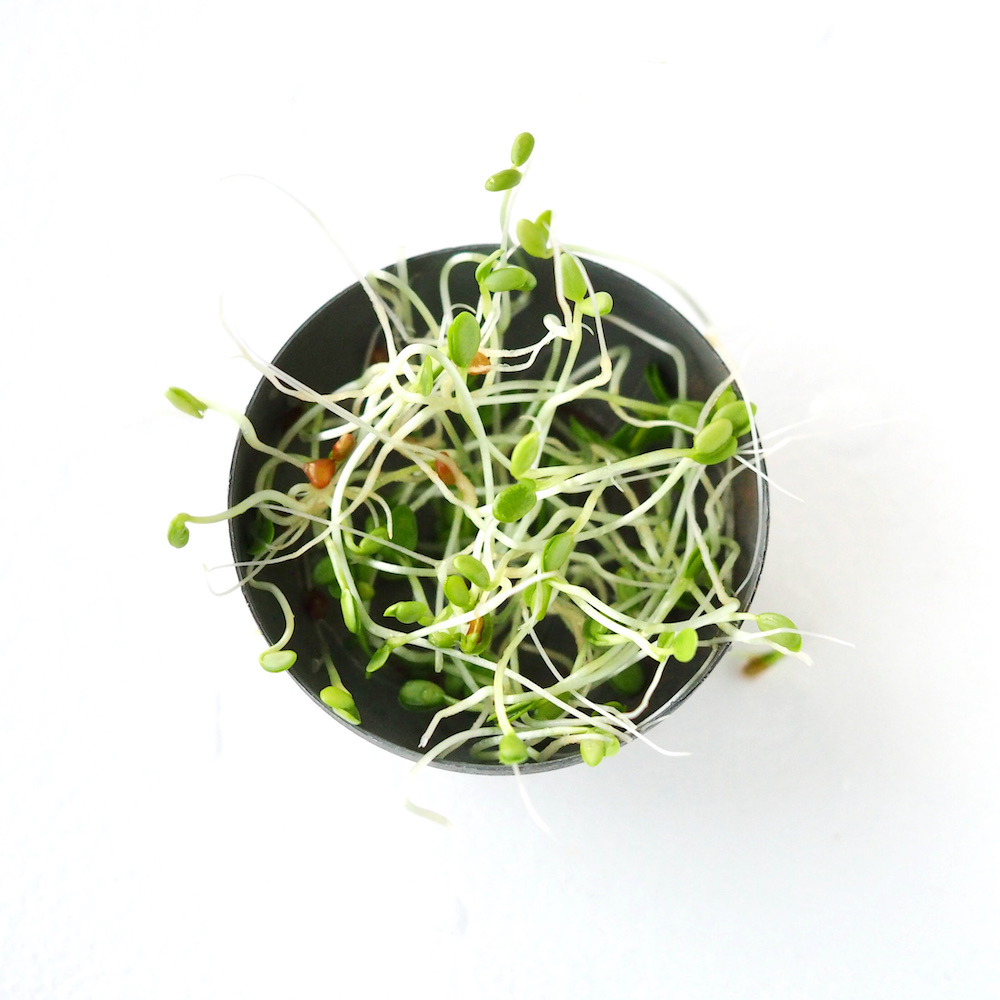 SMALL SPROUT
Endive is a fragile looking, little sprout.
It is the smallest among your sprouts, but it has a lovely taste like mature Endive salad.
This means that this small, elegant sprout is great for topping on any dish where the bitter taste is suitable.