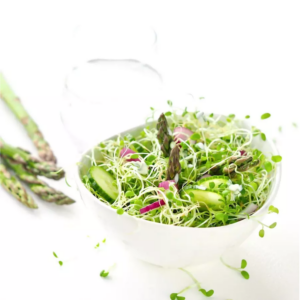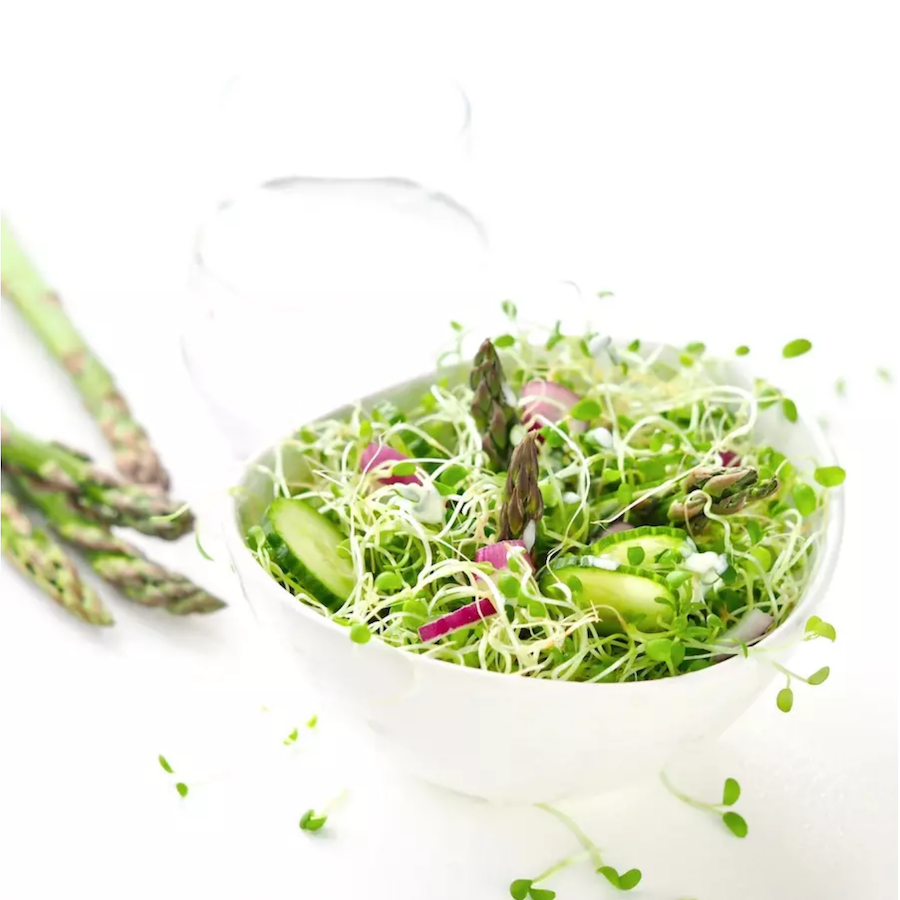 Clover Sprout Salad with Soy Cream Dressing
Ingredients
7

g

Crimson or Red clover seeds for sprouts

1

slice red onion

2

stems fresh asparges

20

g

fresh cucumber

7

tbsp

soy cream

1

tsp

mixed salt and pepper
Instructions
Soak the Clover sprout seeds in cool water for 8 hours. Then grow them into sprouts in 6 days. The clover sprouts are ready for your salad when the sprouts unfold their first set of small green leaves.

When your fresh clover sprouts are ready, just rinse them free from seed shells in a large bowl of water. Drain the water away gently and place the sprouts in a bowl. You can cover opening of the bowl with a plate to prevent them from withering while you fry your asparagus.

Crack the asparagus in the stem and use the upper part for this dish. Cut them into 2 cm long pieces and fry in medium heat on the pan with the soy cream. The asparagus should not be softened by the heat but just get slightly warm as you turn them in the warm cream so that the taste of asparagus is just highlighted.

Cut the red onion and cucumber and place them in the bowl with the sprouts. Put the cream covered asparagus in the bowl and sprinkle with salt and pepper. Now the dish is ready to enjoy immediately.
BUY ORGANIC CLOVER SEEDS FOR THE RECIPE