Edible table decoration with sprouts gives smiles and taste.
Do you love to surprise your guests with small disputes in the food or the table setting? I know the joy, so I have found in different ways to present the home-grown sprouts to my guests.
Green table setting for Christmas
Your green table setting can be extra elegant with fresh sprouts tied to the cutlery.
The best sprouts for the purpose are Sunflower sprouts or Pea shoots. This is because they are hardy and can stay crisp for up to ½ hours after you harvest them.
The easiest way is to grow your sprouts in a Sprout Pearl Seedling Box. There they grow without soil. You just need to rinse with clean water morning and evening.
The sprouts grow from seed to autumn-ripe sprout in 8 days. If Sunflower sprouts are slightly pale in the leaves on day 6, lighten the sprout tray brighter for a day and remove the shells.
You can eat the sunflower sprout including the dense, white roots. Pea shoots should be eaten without the pea and roots themselves.
Healthy Christmas snacks with Sprouts
Healthy Christmas snacks do not have to be boring to look at or eat. In fact, green Christmas snacks can be a welcome mouthful in the line of sugar towns.
Pea sprouts grow from dry peas to ready-to-eat sprouts in just 2 days. The hotter they grow, the faster they grow. In a warm Christmas kitchen, they grow at rocket speed. They are ready when the white root is 1 cm long.
In the picture, pea sprouts are laid on some crushed ice and sprinkled with edible mica. The ice makes them extra fresh and the glitter makes them shine on the Christmas table.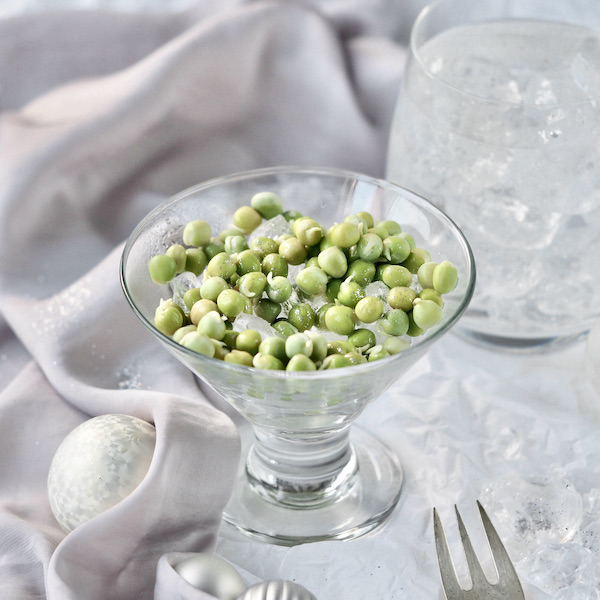 Beautiful table decoration with sprouts in a glass ball
Beautiful table decorations for the Christmas table are a pleasure for both you and your guests. For unique table decorations give you something fun to talk about during the meal.
This beautiful Christmas table decoration is made by growing Clover sprouts in a SpirePerle sprout box for 6 days. The sprouts are then harvested and placed in a bowl of cold water until the empty seed pods are loosened. The water in the bowl is changed a few times until the shells are gone and the moist sprouts have moved into the hollow glass spheres.
You can put some cellophane over the opening of the ball while covering the Christmas table. Remove the cellophane again when guests arrive. This is how the sprouts can stay fresh and crispy until you sit down at the table.
Cocktail with Sprouts and Berries
Cocktails are characterized by the fact that they are small works of art of color and beautiful decoration.
What could be more natural than letting your sprouts attend the party? With sprouts and berries as a garnish in the drink, you get a nice cocktail.
If you make a non-alcoholic cocktail with chopped ice, tonic or clear soda, berries and Sunflower sprouts, even children can enjoy this great cocktail.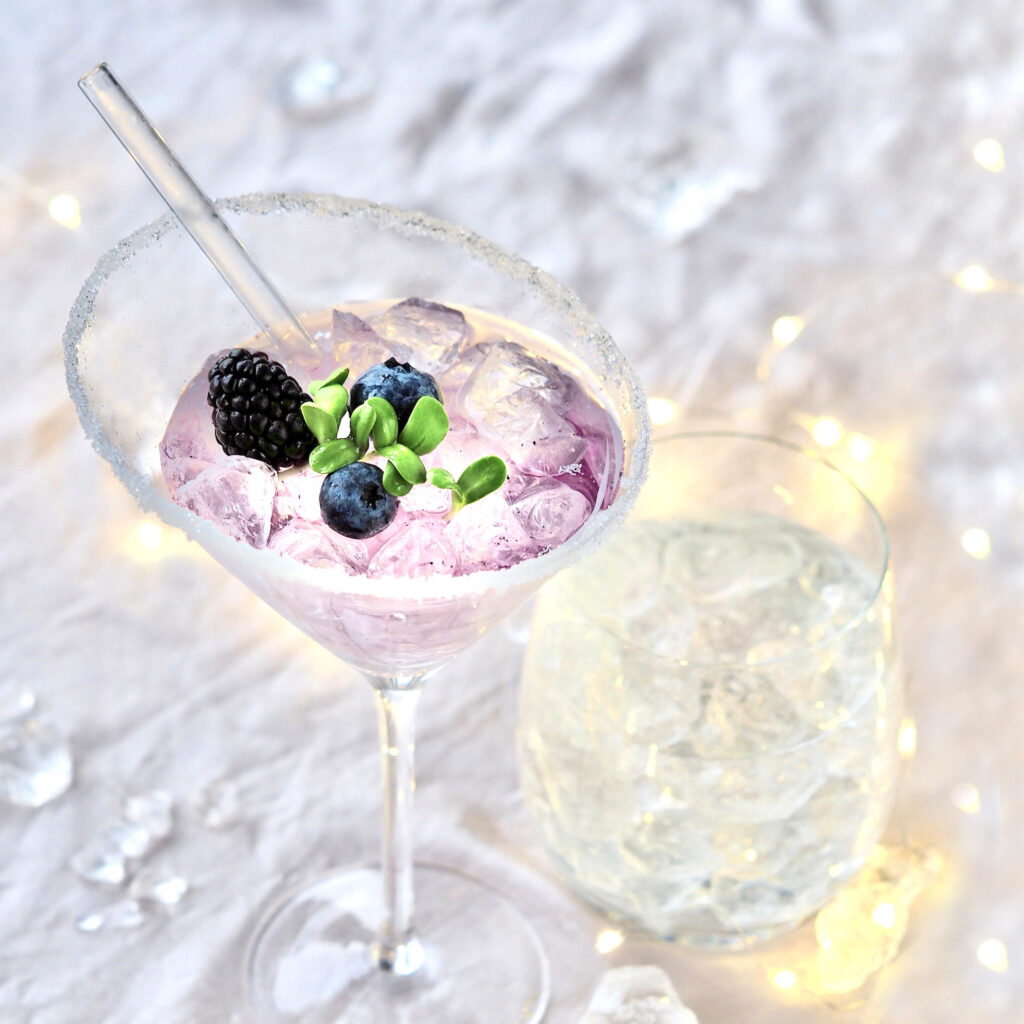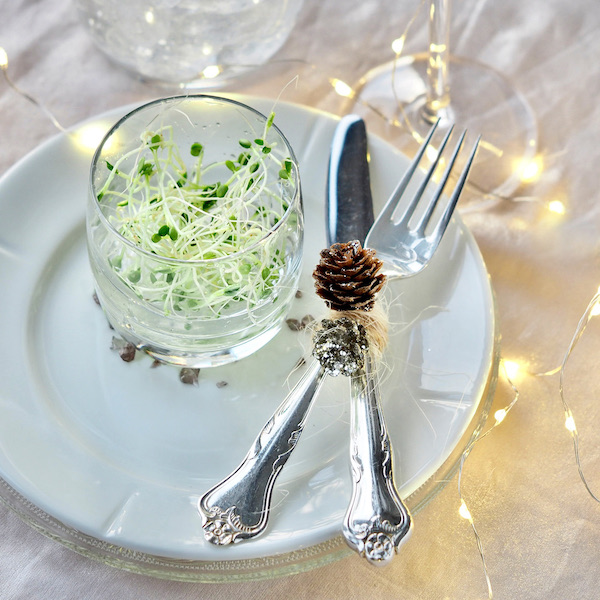 Tasteful table decoration with Sprouts
Beautiful table setting provides extra joy at Christmas gala dinners.
How about letting fresh sprouts be a part of the Christmas table?
You can grow over 30 different varieties of sprouts yourself. Each with their own, unique taste. So it is easy to find a sprout that is suitable for Christmas food.
Instead of serving the sprouts on the food, you can let them be part of the table setting. This is how your guests can add the sprouts to taste.
One thing is for sure: the small plants will probably start the conversation. For everyone has funny stories about growing plants.
Edible table decorations grown at home
Edible table decorations become extra fun when you can tell the story your cultivation of it.
All the sprouts shown in this blog post are grown and harvested in a SpirePerle sprout box. When growing your sprouts in that germination tray, do not use soil, cotton wool or hemp mat. The sprouts grow directly in the seed tray.
All you have to do is rinse the sprouts morning and night with cool tap water. Nature does the rest.
After 2-6 days – depending on the seeds selected – your sprouts are ready for harvest.
Buy your sproutpearl
HOW TO GROW SPROUTS
You will need:
Organic sprout seeds
A SproutPearl sprouter
Clean drinkable water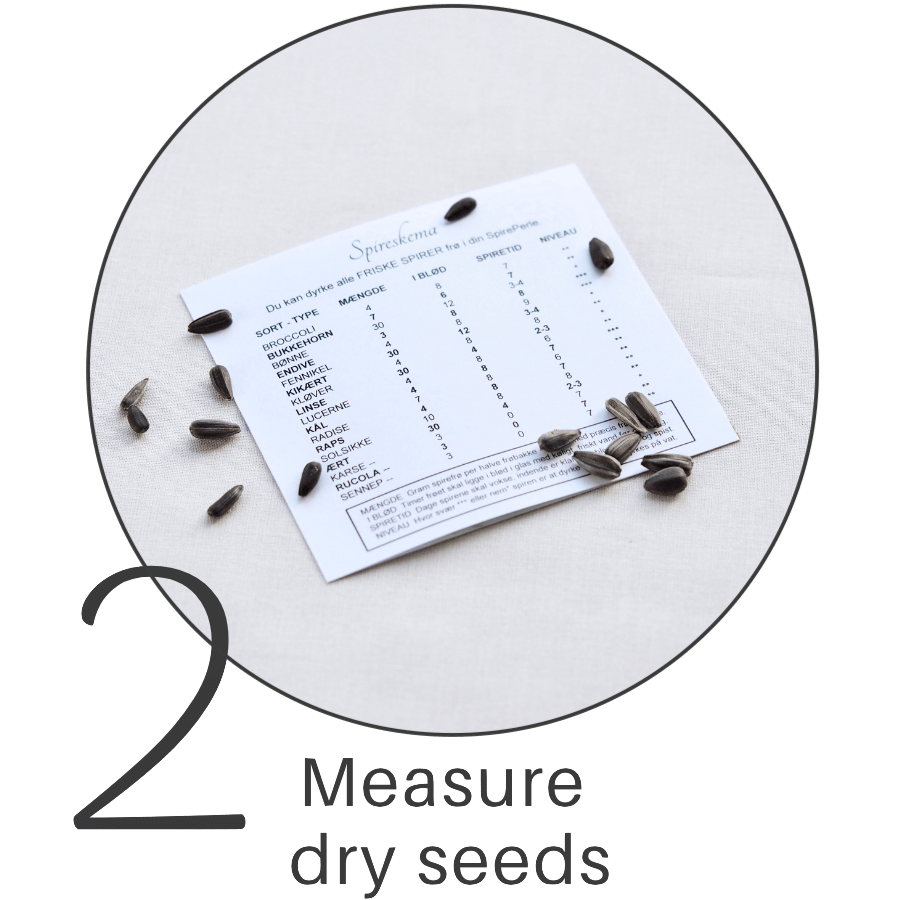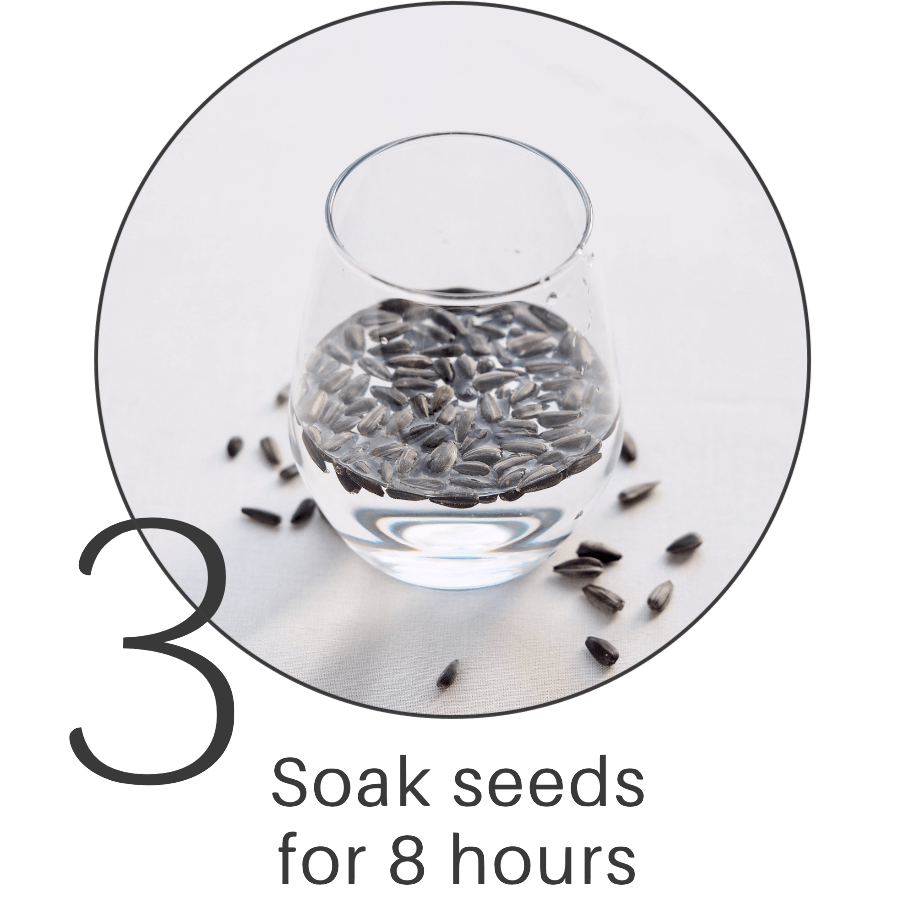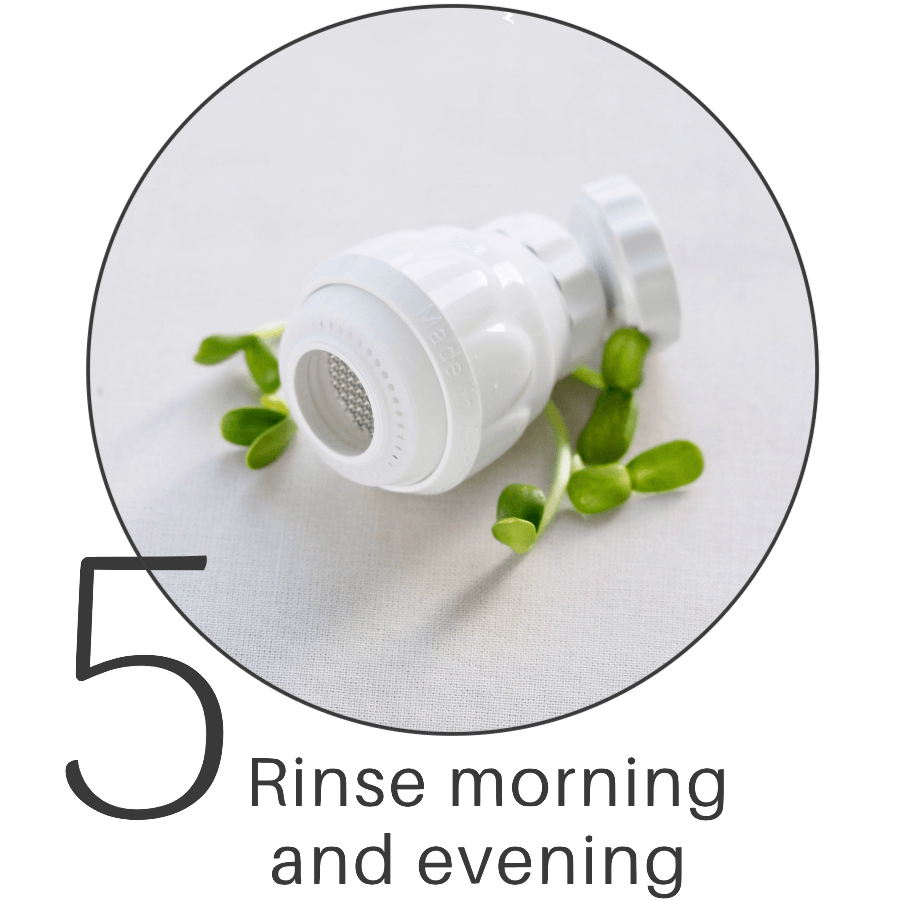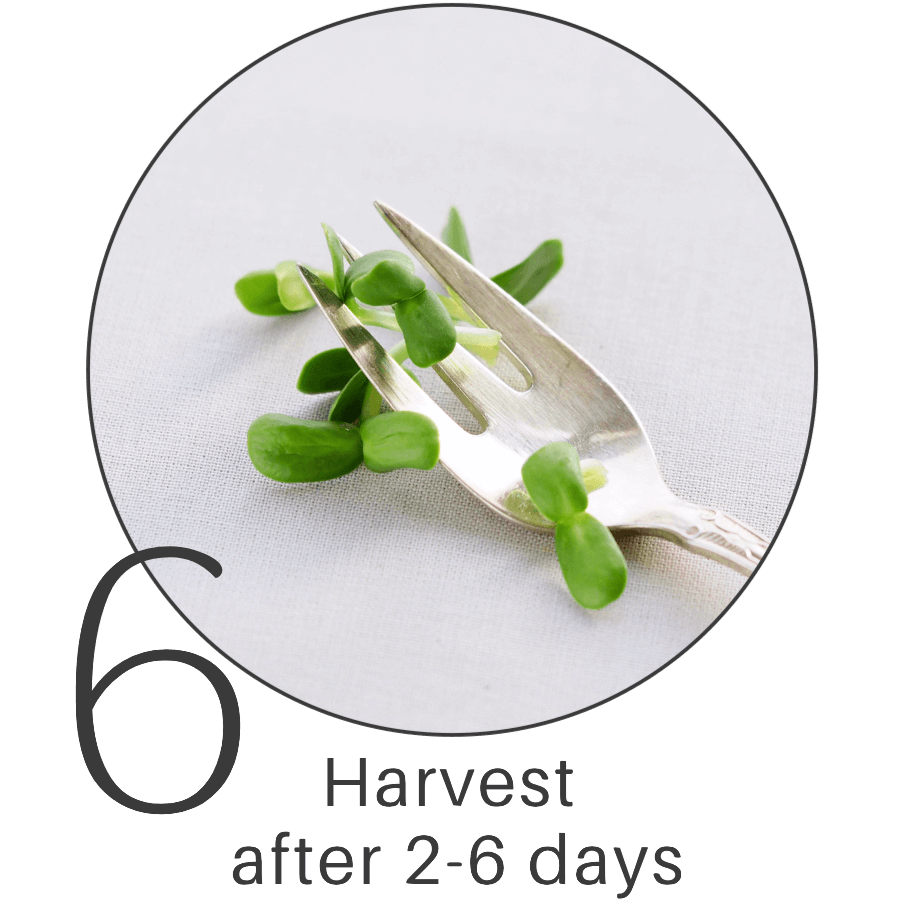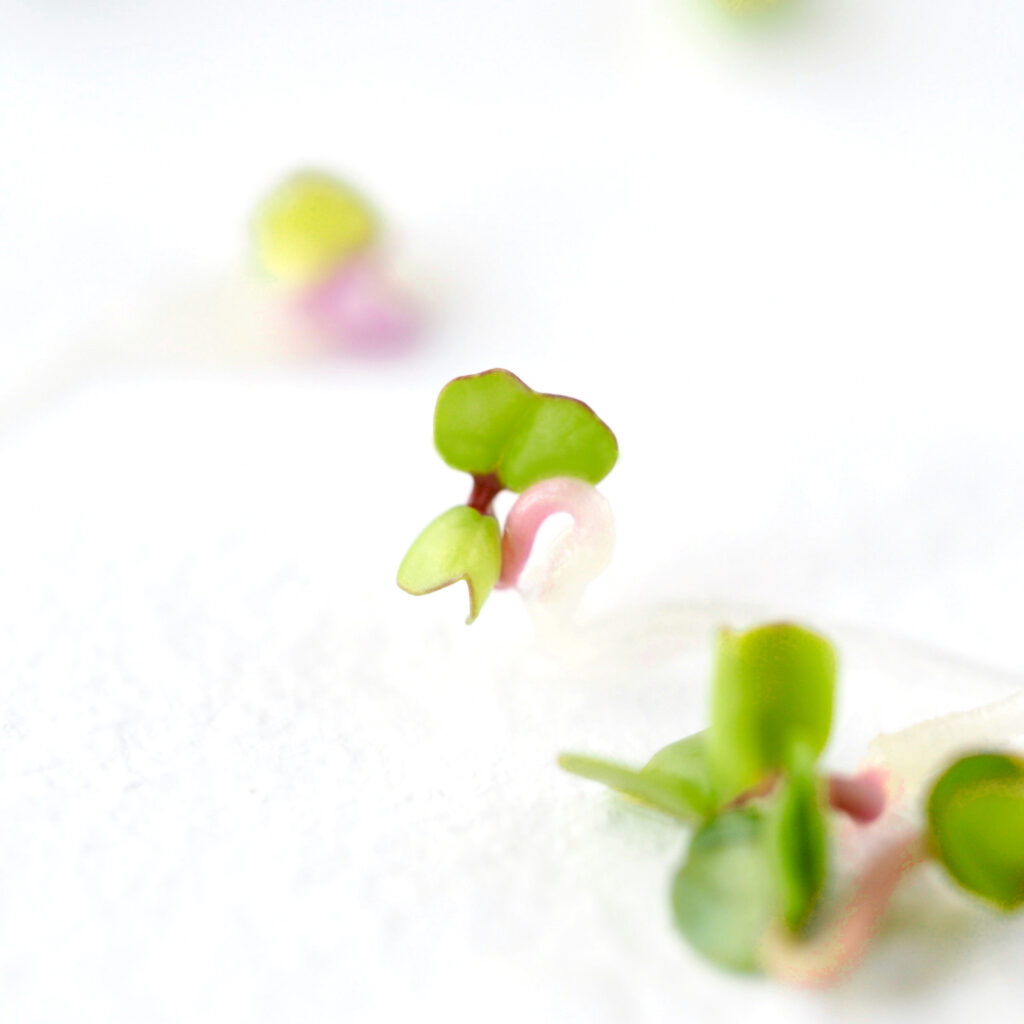 Sprouts in many colors
You have many options for fitting sprouts with the colors in the table setting, because sprouts are available in many tones.
Some sprouts are all green in many tones. Others are purple, pink or pink. Then there are the sand-colored and salmon-colored ones. You can even get almost white sprouts if you grow your sprouts in the dark.
You can see all the sprouts under SEEDS > and plan which ones fit in your table setting.
BUY ORGANIC SEEDS
PRODUCTS IN THE WEBSHOP
Find all you need for your edible decorations