NEWSLETTER
Recieve the FREE ebook full of sprout tips
when you sign up for the Newsletter.
Sign up for the Newsletter and get weekly Tips & Inspiration
from your world of homegrown Sprouts – no spam or advertizing.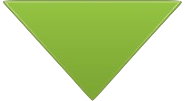 FREE EBOOK GIFT
When you sign up to the Newsletter, you get the FREE ebook with:
10 green recipes with sprouts
Ten step guide to sprouting
List with sprouts varieties
Explanation of sprouts
Tricks for easy rinsing
Many beautiful pictures
The ebook in pdf for eReaders
Tips for success in any climate
Videos with unique inspiration
EBOG + OTHER GIFTS
When you are a customer of FRESH SPROUTS, you support a young Danish brand with your purchase.
I acknowledge your help by providing you with a beautiful ebook with tips for success with your sprouts.
The book is the first of many gifts you can enjoy when you sign up for the newsletter.