GREEN LENTIL SPROUTS
Green lentil · Lens culinaris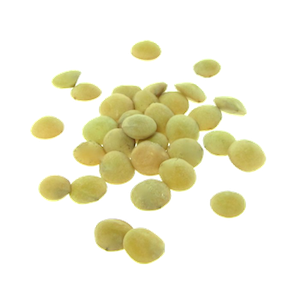 GREEN LENTILS
DRY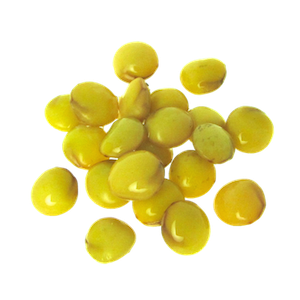 GREEN LENTILS
1 DAY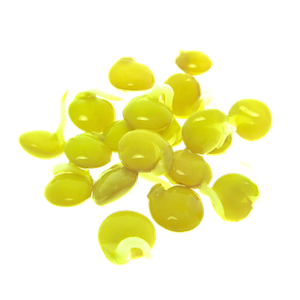 GREEN LENTILS
2 DAYS
GREEN LENTIL SPROUTS
TASTE • EDIBLE PARTS
Green lentil sprouts have a light flavor of fresh peas with a touch of green lettuce. The taste is most delicious when small white sprouts on the lentils are only 1-1.5 cm long.
You can eat the whole sprout, including the greenish brown hull. The hulls are full of fibers, but they are little flat in their taste.
If you want to eat sprouts without the thin hulls you can rinse the pre-grown sprouts in a large bowl of water. This will make the hulls fall off the sprouts. You should not remove the seed capsules during cultivation, as the hull holds the lentil together.
NUTRIENTS
VITAMINS
A, B2, B3, B5, B6, B9, C
MINERALS
Potassium, Iron, Phosphate
PROTEIN
7% – measured in relation to sprouts consisting of 75% water
SIZE • LOOKS
Green lentils are available in both a small version in which the lentils are only 5 mm wide and long. The larger variations are 7-8 mm wide and long. Lentils are thinner than they are wide, and the hulls are either clearly greenish or brownish green.
Under the hulls, lentil sprouts are light green. The small white tail is completely white on the first day, but get a little green tip after 2-3 days.
The green tip is a sign that the little plant will soon develop its leaves. I recommend you eat the sprouts before they get leaves. When their leaves unfold lentil sprouts turn bitter. But without leaves they taste like peas.
GREEN LENTIL SPROUTS IN RECIPES
Lentil sprouts have a very light flavor, so they do not affect the complete taste of the dish much. This means that you can easily use them in green dishes where you want more fullness and protein. If you use them in stews, I recommend to add them just before serving. That way, the lentil sprouts keep their crispness and nutrients.
The light taste also makes the lens sprouts good in vegetarian protein drink. I often use them this way. Mixed with cucumber, kiwi and other sour fruits, you get a delicious, hearty and natural protein smoothie.