MUNG BEAN SPROUTS
Mung bean · Vigna radiata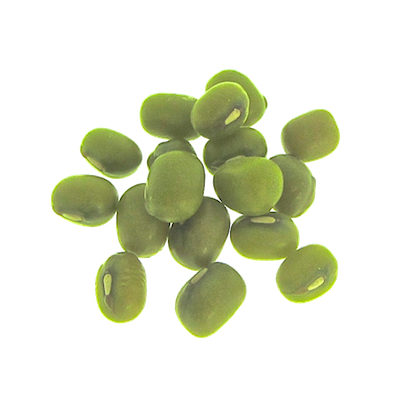 MUNG BEAN
DRY SEEDS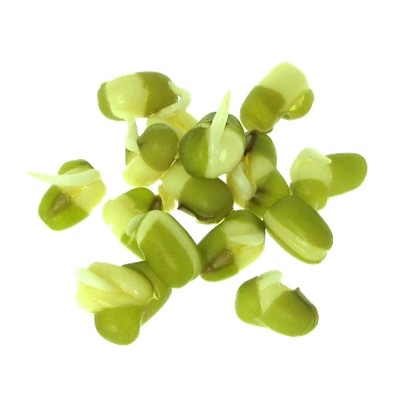 MUNG BEANS
1 DAYS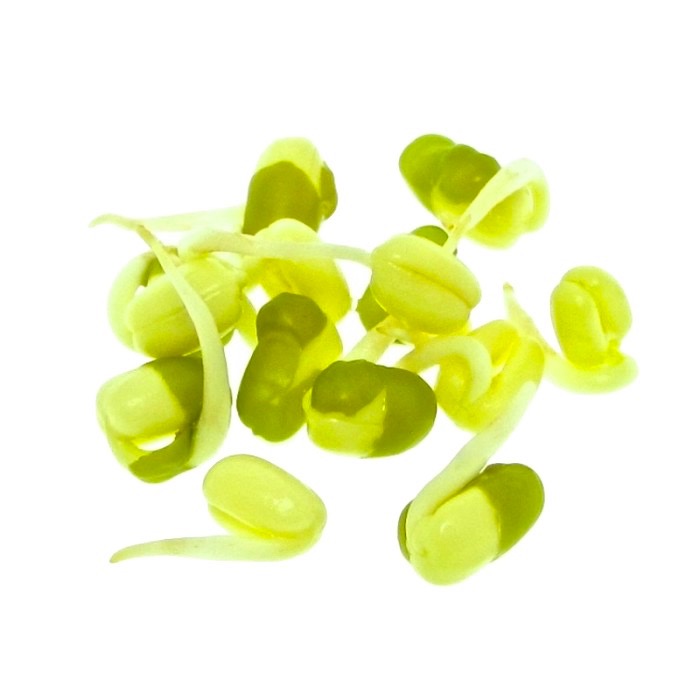 MUNGBEAN
3 DAYS
MUNG BEAN SPROUTS
TASTE • EDIBLE PARTS
Mung bean sprouts taste like fresh green peas. They have the most delicate flavor, when the white tip/tail is about 1-1.5 cm. Mung bean sprouts are not grown to leaves. You can eat the whole sprout, including the thin, greenish hull. The hull is full of fibers, but they are a little dull tasting. Therefore many choose to rinse them away just before they use the sprouts in their food.
NUTRIENTS
VITAMINS
B2, B3, B5, B6, C, K
MINERALS
Calcium, Iron, Potassium, Phosphorus, Magnesium, Manganese, Copper, Sodium
PROTEIN
5% – measured in relation to sprouts consisting of 75% water
SIZE • LOOKS
Mung beans almost always have the same size of 1 cm in length and ½ cm in width. They have a dark green surface and is yellowish white under the thin, green hull. I recommend that you use only organic mung beans to sprouting as this quality gives you the best germination.
Sometimes mung bean sprouts turn pink or in the surface. This is completely natural and is due to the sprouts having been a little stressed by too much heat, cold or too little moisture. Mung beans with a pink tone in the surface are completely edible. The pink color is the same
as you find in for example apples when they get strong sunlight for a day or two.
MUNG BEAN SPROUTS IN RECIPES
Mung beans tastes slightly like fresh peas when their small white tails are up to 1,5 cm. At this length all mung bean sprout are most crispy. The light taste makes them easy to use in fresh salads.
The beans consist of 75% water as all fresh vegetables. If you drained the water from the sprout, it would consist of 18% protein. Therefore I like my mung bean sprouts in vegetarian protein smoothies.
I also often use my bean sprouts in wok dishes. In hot dishes I add sprouts just before serving, so they are heated only a little only to not to destroy the delicate heat-sensitive nutrients.