ORGANIC MUSTARD

FOR SPROUTS & MICROGREENS
·
WHITE MUSTARD · SINAPIS ALBA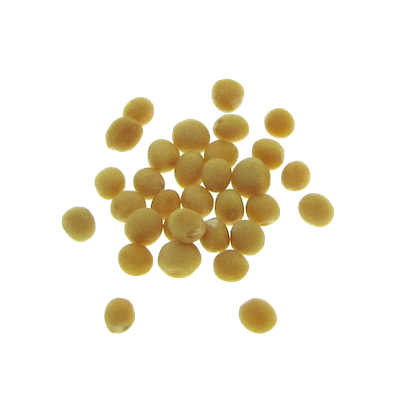 ORGANIC MUSTARD
SEEDS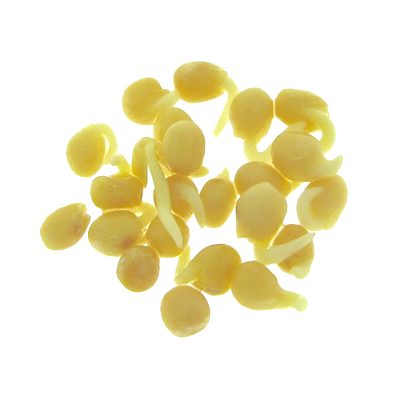 MUSTARD
3 DAYS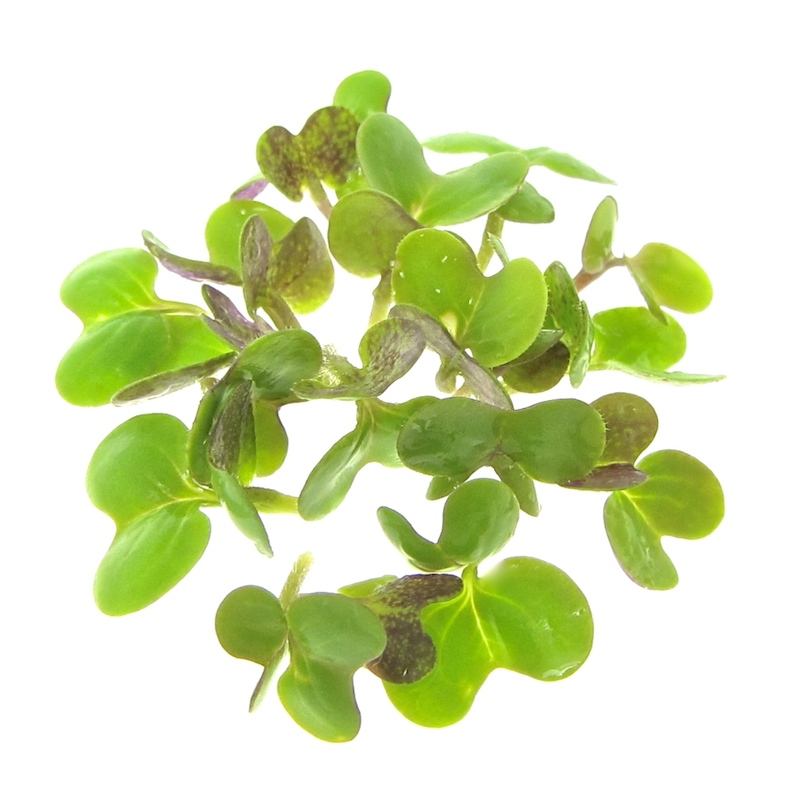 MUSTARD SPROUTS
6 DAYS
ORGANIC MUSTARD FOR

SPROUTS & MICROGREENS
Mustard seeds can be cultivated to both sprouts and microgreens in your kitchen all year.
NAMES
White Mustard sprouts and microgreens are the sisters of red and black mustard. The Latin name for this variety is sinapis alba.
TASTE
Mustard has a strong taste of mustard as both sprout and microgreens. The taste is more 'round' the more light, you give the plants.
LOOKS
Mustard is a fragile looking little sprout. As a mature sprout it is 9 cm long from root tip to leaf top. As a microgreen it is 18 cm long.
NUTRIENTS
Organic Mustard for sprouts and microgreens contain the nutrients:
B1, B3, B6, E, Iron, Calcium, Magnesium, Manganese, Phosphorus, Zinc, Selenium.
EDIBLE PARTS
White mustard is delicious as both sprout and microgreen. You cannot eat the roots as they grow in fabric but you can eat the purple/green/white stem and pretty leaves.
TIME
Organic Mustard sprouts take 6 days from seed to edible sprout. As microgreens they take 12 days from seed to microgreens ready for harvest and serving for your food.
HOW TO GROW MUSTARD
FOR SPROUTS & MICROGREENS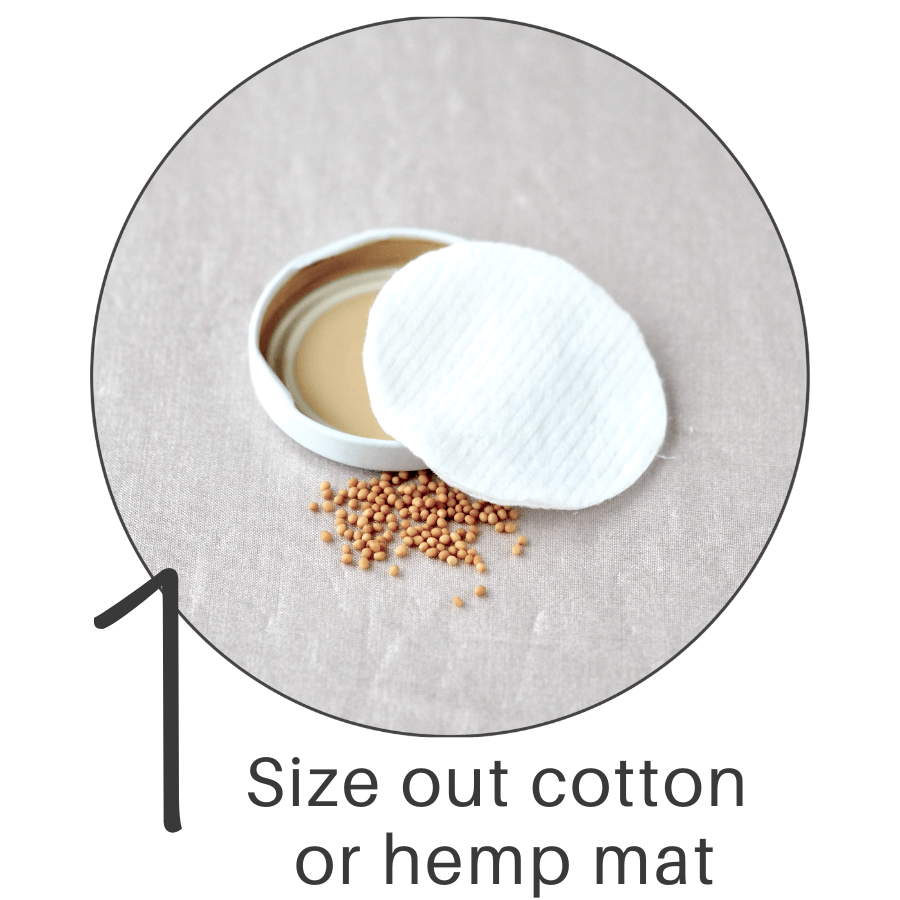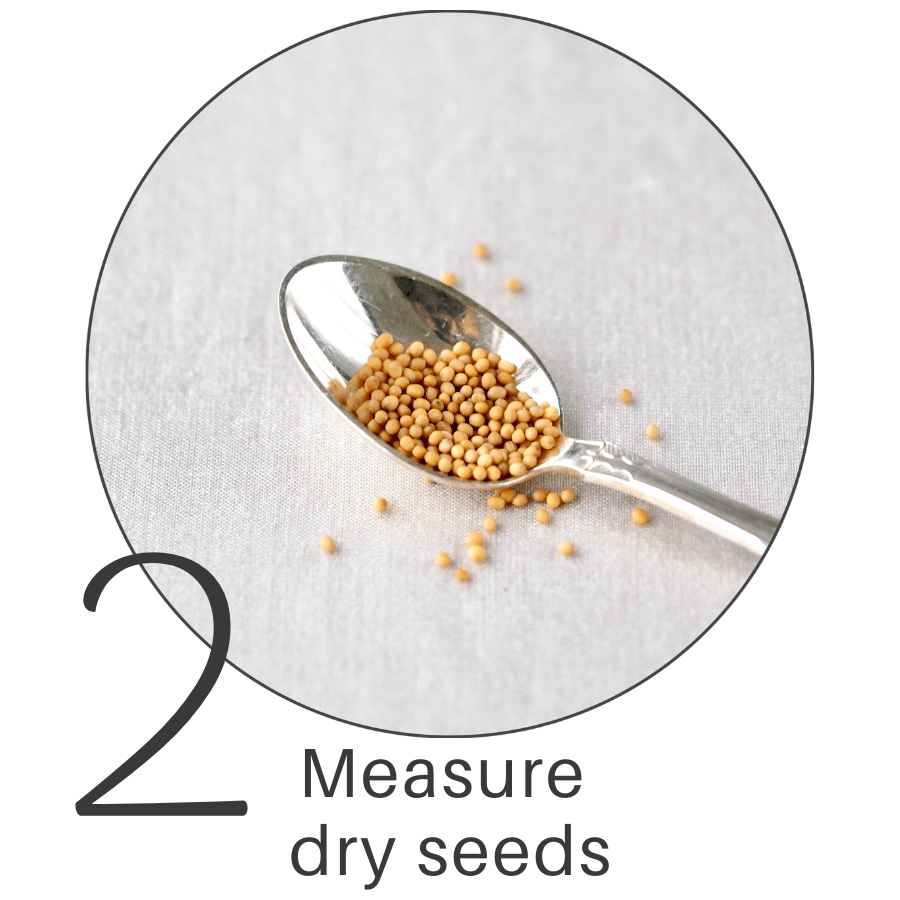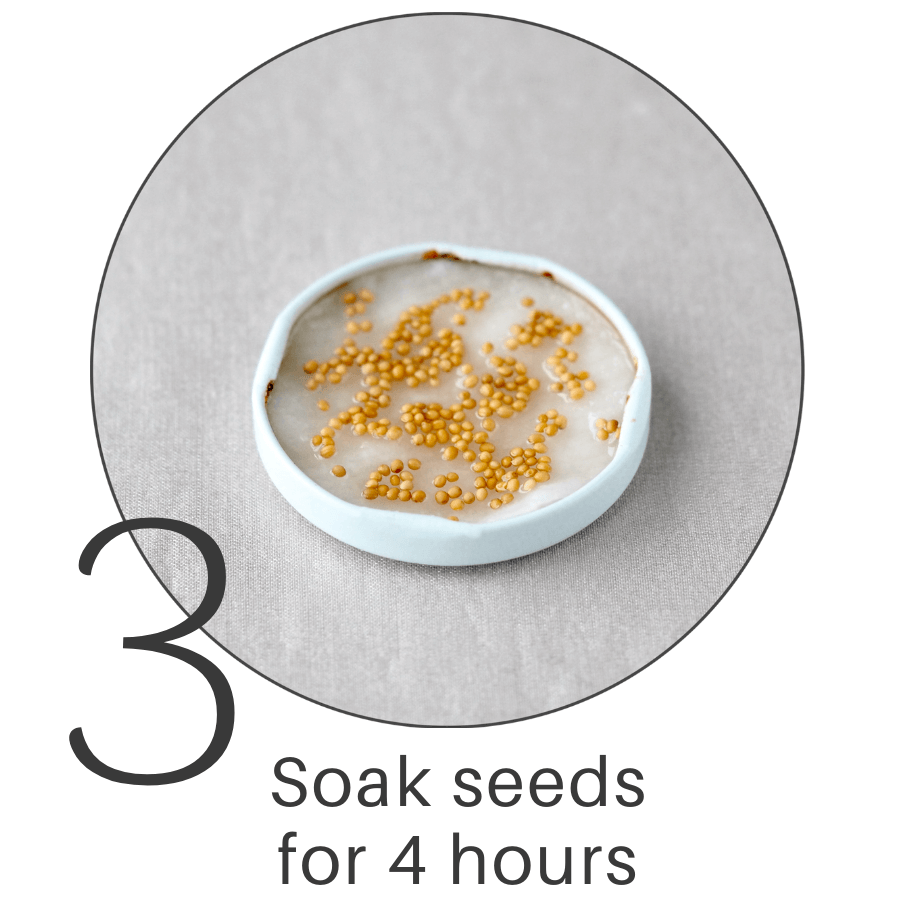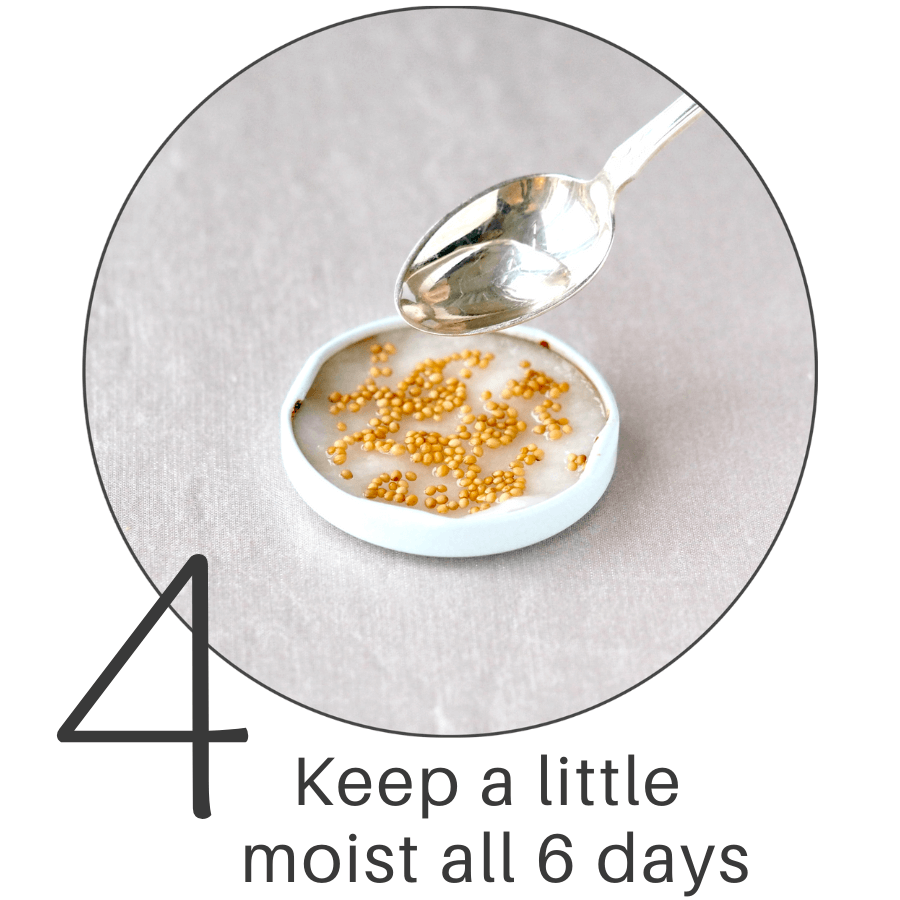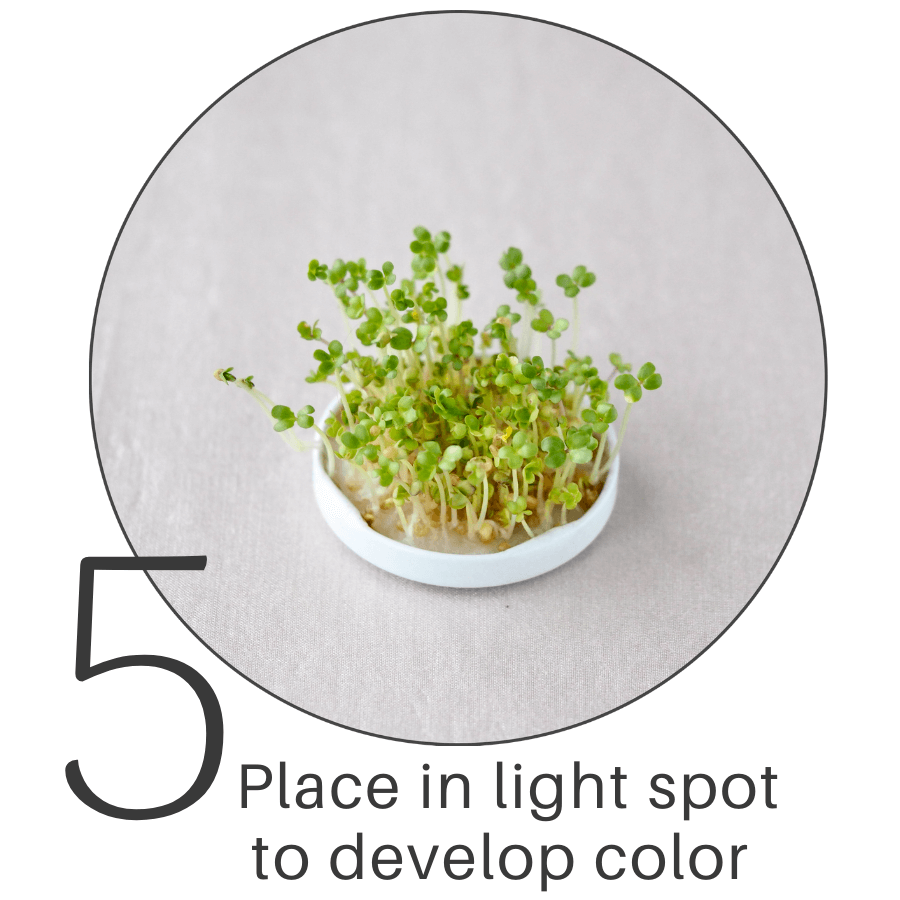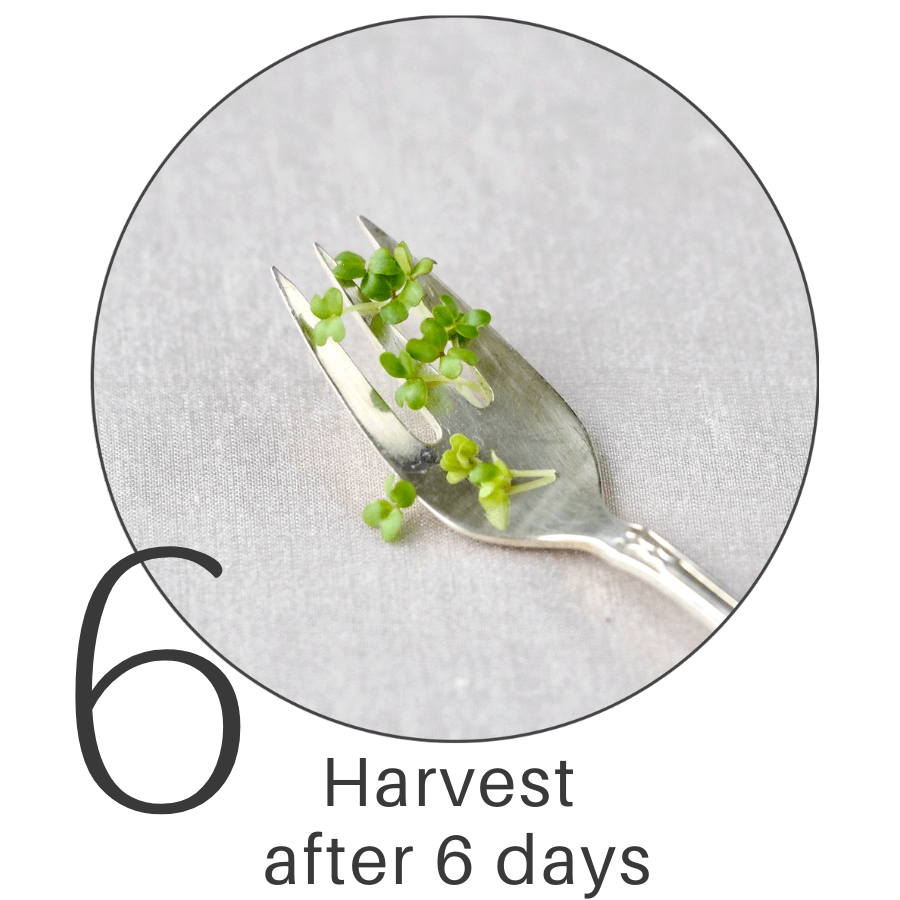 TIPS FOR ORGANIC MUSTARD
FOR SPROUTS & MICROGREENS
MOISTURE
Organic Mustard is an elegant and fragile sprout. So it is important, that you keep the correct moist balance.
Fortunately this is very easy as these sprouts / microgreens are cultivated on cotton or hemp. So simply make sure the fabric is always a little moist.
Then your plants will be fine.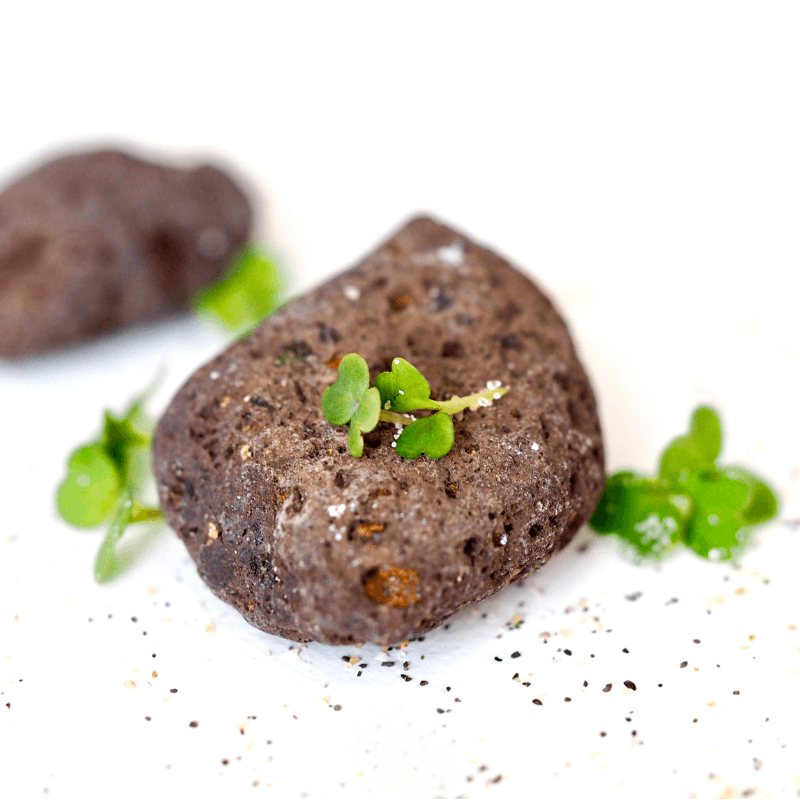 COLOR
Your home-grown Mustard sprouts are mature, when their leaves are deep violet and green.
If the leaves are very pale, when they unfold at first, the young plants simply need a little more light.
Soon they will get their beautiful tones and strong taste.