ORGANIC PEAS
FOR SPROUTS & MICROGREENS
·
PEA · SUGAR PEA · PISUM SATIVUM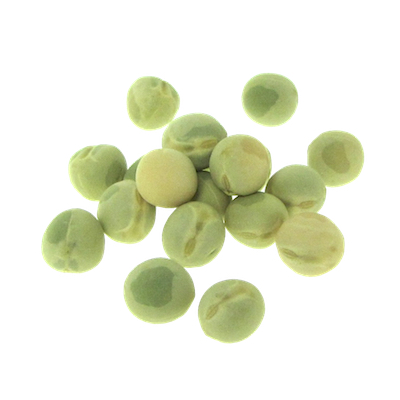 ORGANIC PEA
SEEDS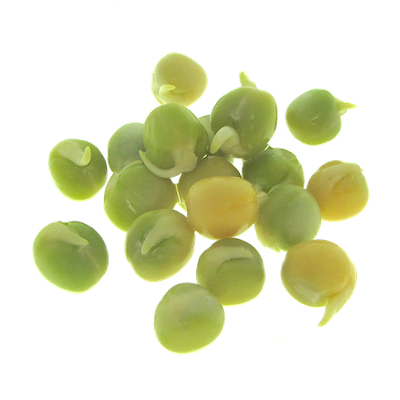 PEA SPROUTS
1 DAY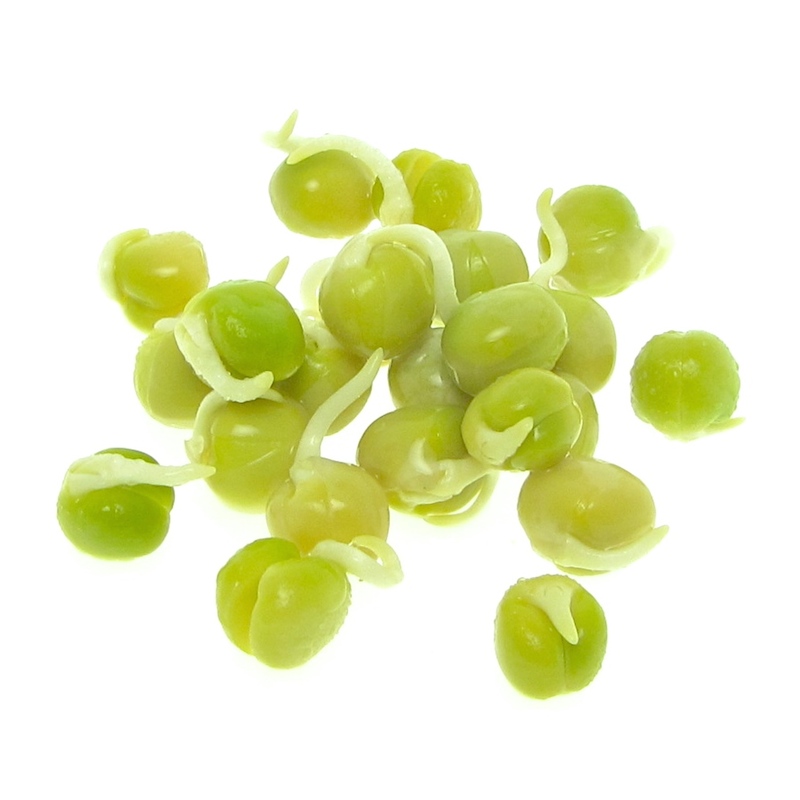 PEA SPROUTS
2 DAYS
PEA · GREEN PEA FOR
SPROUTS & MICROGREENS
You can cultivate your organic pea seeds to both sprouts and microgreens in your kitchen all year.
NAMES
Peas for sprouts belong to the latin family Fabaceae. Peas are legumes and go by the latin name Pisum Sativum.
TASTE
Pea sprouts have a sweet taste like sugar peas as both sprout and microgreens. The taste is sweeter when you keep them moist.
LOOKS
Green peas is a sturdy little sprout. As a mature sprout the root should be just 1 cm long. Pea shoots can be harvested after 2-3 set of leaves.
NUTRIENTS
Pea sprouts and shoots contain the vitamins: A, B1, B2, B3, B5, B6, B9, C. They also contain the minerals: Calcium, Iron, Phosphorus and they have a high protein level.
EDIBLE PARTS
You can eat the whole organic pea as a sprout inkl root. As pea shoot / microgreens you only eat the stem and leaves. The discarded seed and roots are 100% biodegradable.
TIME
Pea sprouts take 2-3 days from dry seed to edible sprout. As microgreens they take 14-21 days from seed to pea shoot / microgreens ready for your harvest.
HOW TO GROW ORGANIC PEAS FOR
SPROUTS & MICROGREENS
1
Measure the amount of your organic Pea seeds. Each half SproutPearl tray needs 20 gram dry peas.
2
Soak the peas in fresh, cold, drinking water in a clean glass for 8 hours. Place it in shade in your kitchen.
4
Put the seed tray into the SproutPearl and place it on your clean kitchen counter out of hot sun or cold draft.
5
Rinse your Pea sprouts and plants every morning and evening until they are at your desired growth stage.
6
Your Pea sprouts are mature after 2-3 days. Your Pea shoots are ready for harvest after 14-21 days.
TIPS FOR YOUR PEA
SPROUTS & MICROGREENS
SOAKING
Peas absorb a lit of water during soaking, so put them in a glass with 1 part dry peas to 4 parts clean, cool drinking water.
During soaking they love to be placed on a clean kitchen table in shade and out of cold draft –  the same place as your sprouter.
You can know well soaked peas by their surface – If it is smooth, the peas have absorbed enough water.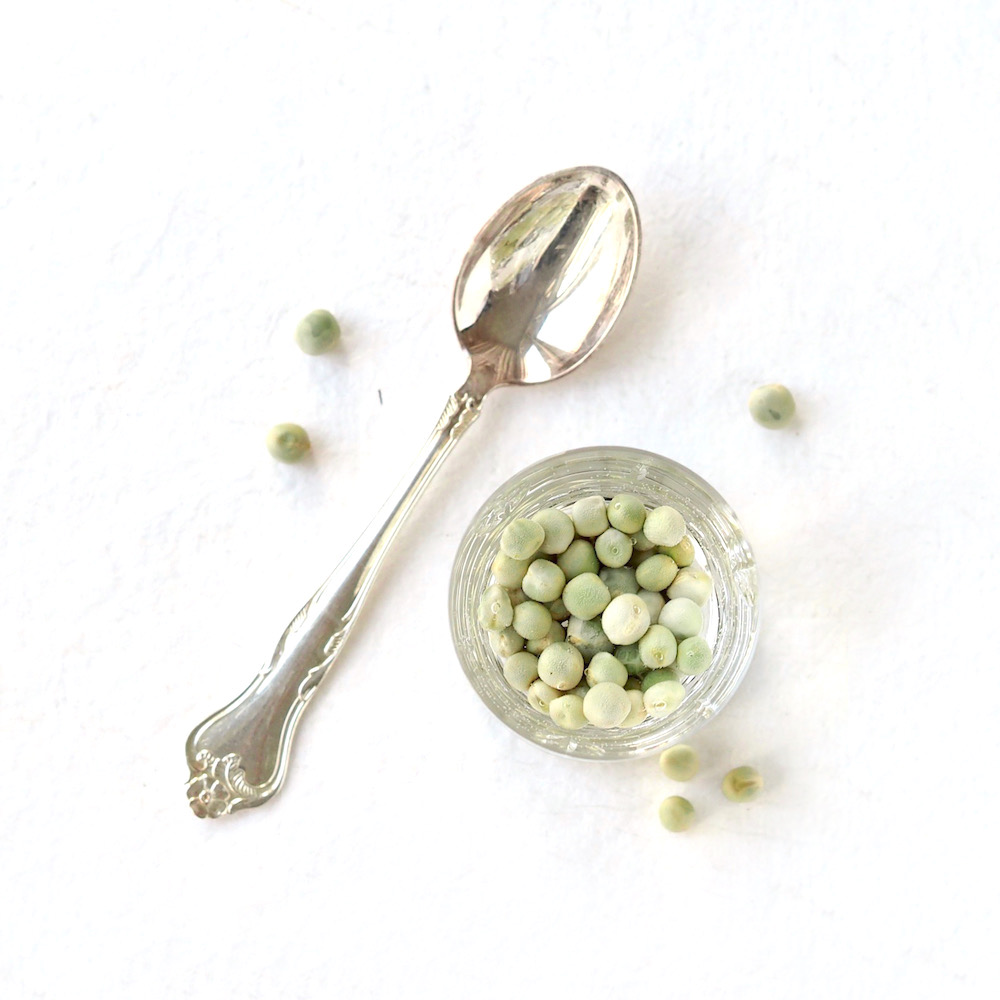 MOISTURE
Peas are sturdy sprouts and microgreens, but if you wish for them to get the often desired sweet taste, you need to keep them moist.
Fortunately, this is easy when you cultivate your sprouts and microgreens in the SproutPearl sprouter.
In this sprouter your plants get neither too dry nor too wet, if you simply rinse 2 x daily.