RUCOLA SPROUTS
Rucola · Eruca vesicaria ssp. sativa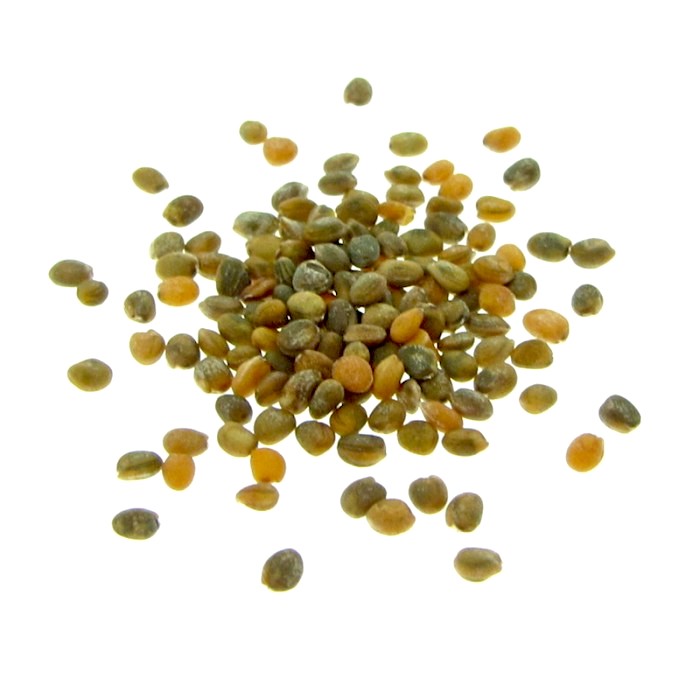 RUCOLA
DRY SEEDS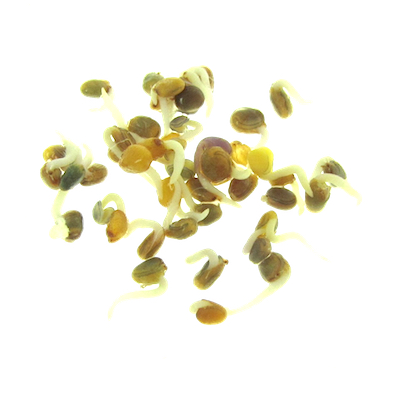 RUCOLA
3 DAYS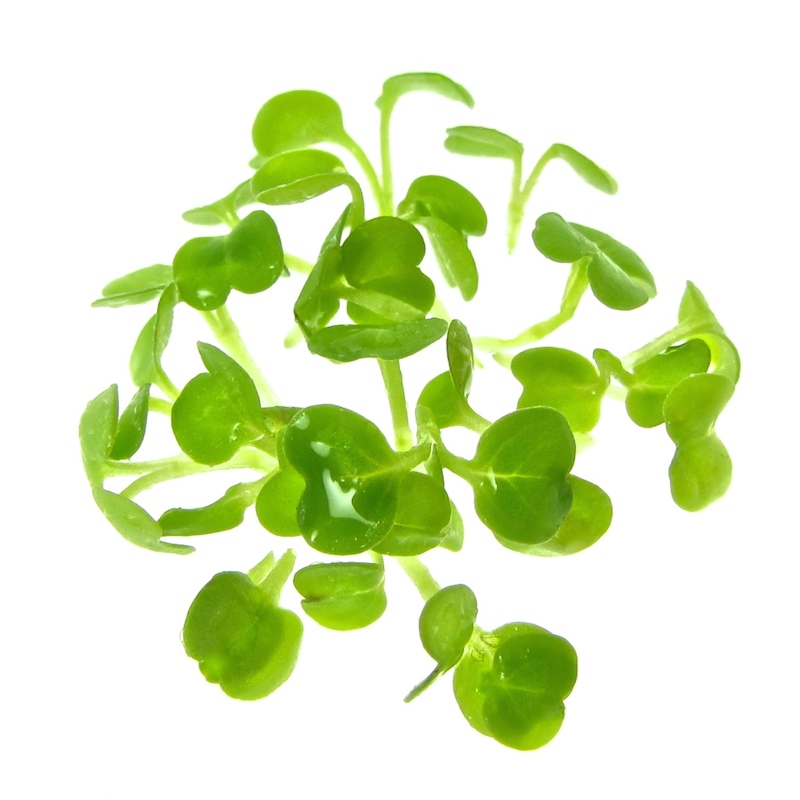 RUCOLA
6 DAYS
RUCOLA SPROUTS
TASTE  •  EDIBLE PARTS
Rucola is the small plant of the known and loved salad plant also known under the name of Arugula or Rocket. You will find that the taste is just as nice in the little sprout as it is in the salad only a little stronger. You may notice, that the taste is primarily located in the leaves and the green part of the stem, but the lower stem also tastes a little rocket-like.
Rucola sprouts have to be cutivated on organic cotton as you may know it from Cress. This is because the Rucola seeds form gel when they are wet. Because if this the seeds almost always rot when they are grown in a sprouter made of plastic or glass. Sprouters of terracotta on the other hand is also an option for cultivating gelling sprouts.
If you grow Rucola / Arugula sprouts on cotton, you should cut the sprouts off just above the cotton just before you eat them. Only the stems and leaves are eaten. Roots and organic cotton should be disposed of in your green bin, as it can be turned into nice organic soil again.
NUTRIENTS
VITAMINS
A, B3, C, E, K
MINERALS
Potassium, Iron, Calcium, Magnesium, Phosphorus
PROTEIN
2% – measured in relation to sprouts consisting of 75% water
SIZE • LOOKS
Rucola sprouts are dark green in the leaves and upper part of the stem. The lower stem is light green. The stem is about 10 cm high. The leaves are 1×1 cm and there are two elegantly curved leaves on each stem. The taste is primarily located in the upper stem and leaves.
RUCOLA SPROUTS IN RECIPES
You can use Rucola sprouts in your recipes just like you would use full-grown Rucola / Rocket salad. Some choose to blend the sprouts into homemade pesto. I make my pesto organic arugula salad from the supermarket, but decorate the finished dish with lots of sprouts.
Other times I make a salad of pine nuts, finely sliced tomatoes, green salad, red onion, olive oil and a sea of fresh organic Rucola sprouts.
FIND YOUR SEEDS IN OUR SHOP