Wallpaper for your free download to decorate your iPhone, Mac, PC or iPad. These digital backgrounds give you something beautiful to look at every day. But they also remind you to rinse your sprouts.
Beautiful wallpapers for your iPhone, PC, iPad and Mac.
Enjoy a beautiful background image with your Sprouts on your PC, Mac, iPhone or iPad.
The backgrounds shown are free and for your private use. But the wallpapers are not just beautiful for iPad, Mac, iPhone and PC. They also remind you to rinse your Sprouts at home in the kitchen…or get a new batch of organic Sprouting seeds started.
I have only put a few pictures on this page so far, as I don't know if they are to your liking. Do you like them and want more? Then feel free to write me an email >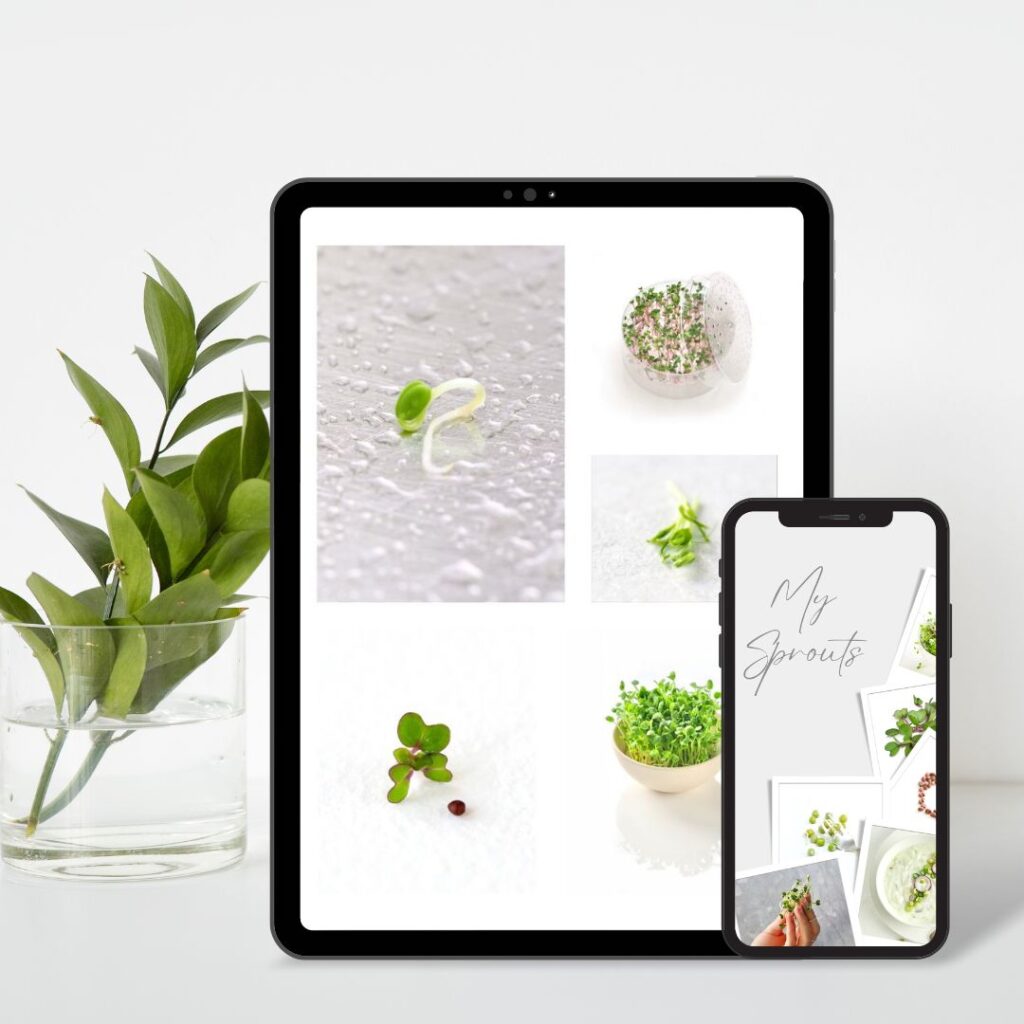 How to add a new background on your screen
4 steps to set a background on PC with Microsoft:
Click on the image you wish to download.
Select Save or Download the image.
Select Start > Settings > Personalization > Wallpaper.
Under 'Customize your background', select 'Image', 'Opacity color' or 'Slideshow' -> Save.
Now you can see the image filling your background screen. You can repeat the process, if you wish to download more or a different image to your screen or file folder for later use.
How to set wallpaper on Mac, iPhone or iPad:
Right click on the image you want to download.
Select 'Use image as desktop background' in the dropdown list.
Click the 'Set as background' button in the pop-up window.
Click on 'Open desktop settings' in new window.
Choose how the image should be displayed on the screen in options.
Close the window and your screen is changed.
Wallpapers for iPhone
Backgrounds · wallpapers in 1080 x 1920 for iPhone.
Click on the desired image to download.
Why backgrounds with Sprouts?
I have created these backgrounds for your PC, Mac, iPhone and iPad with three loving thoughts:
Partly as a beautiful reminder, so you remember to rinse your Sprouts morning and evening.
Partly as a loving invitation to remind you of the joy of growing Sprouts yourself.
Partly so that you can show your pleasant hobby to friends and colleagues. Maybe they jump on board with the joy of beautiful microplants?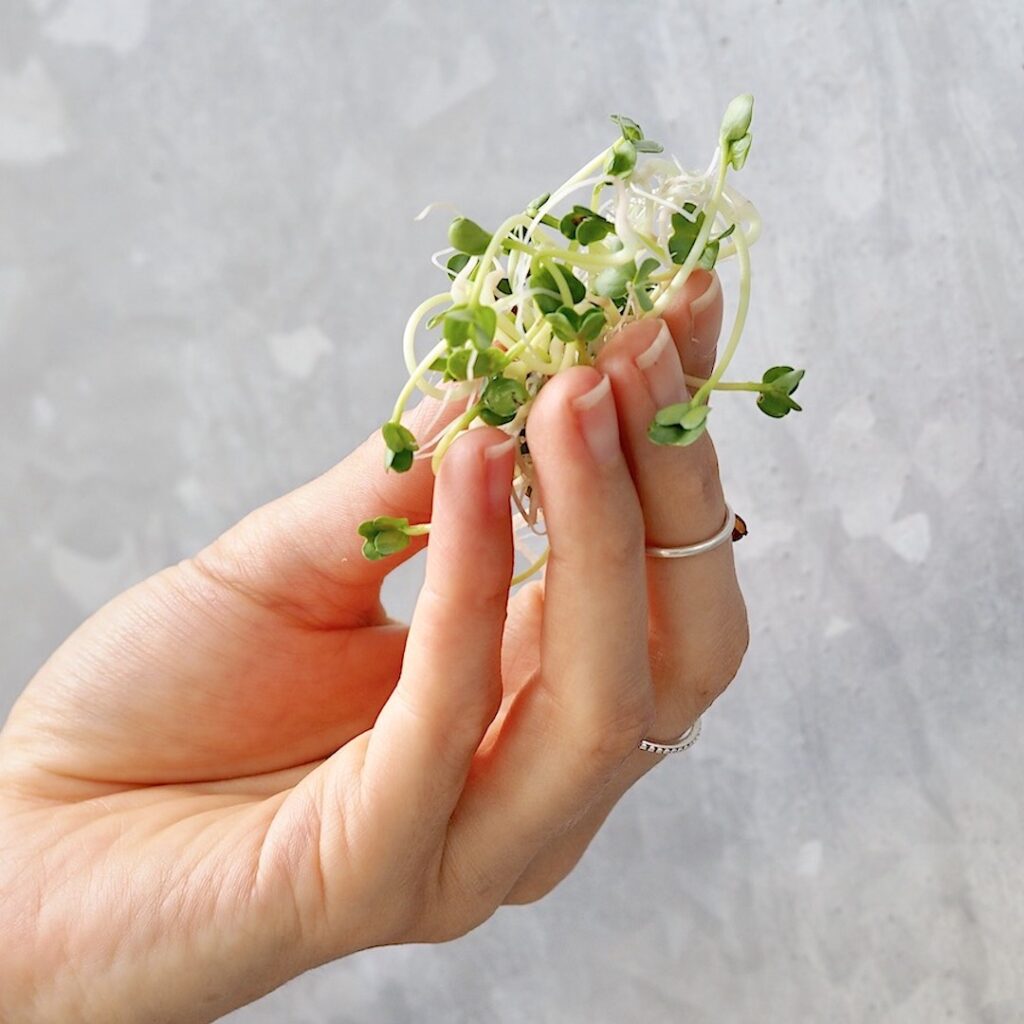 How to grow Sprouts
Sprouts grow in small trays without soil · It takes 2-6 days.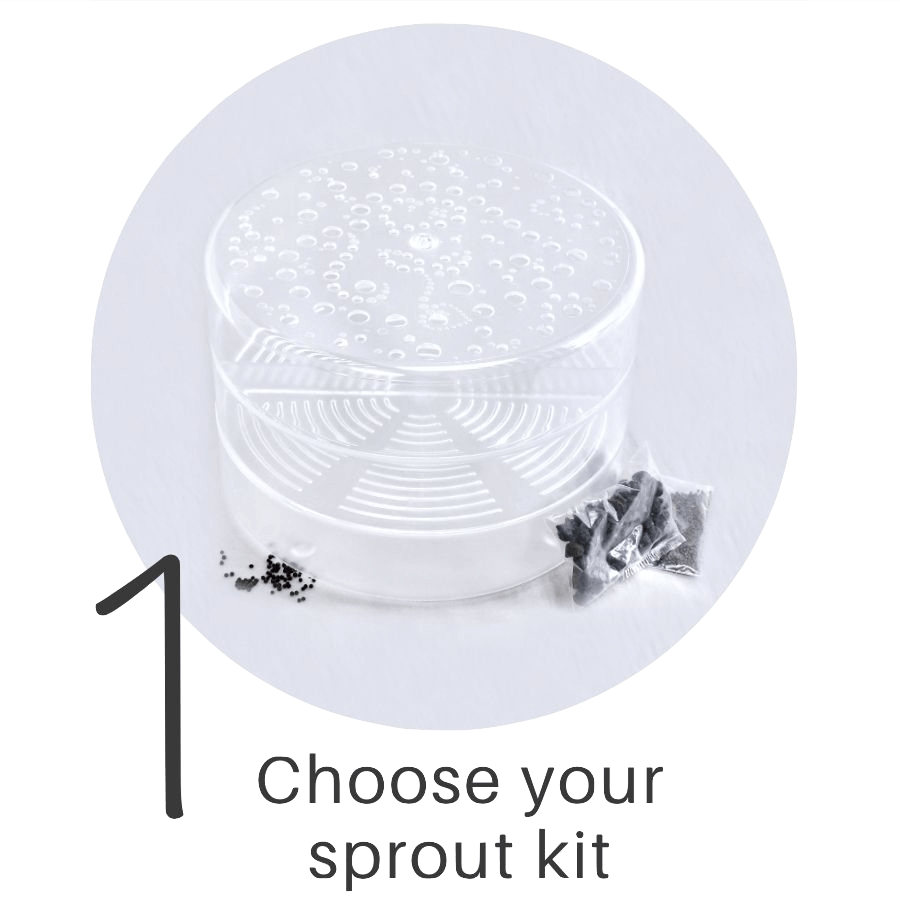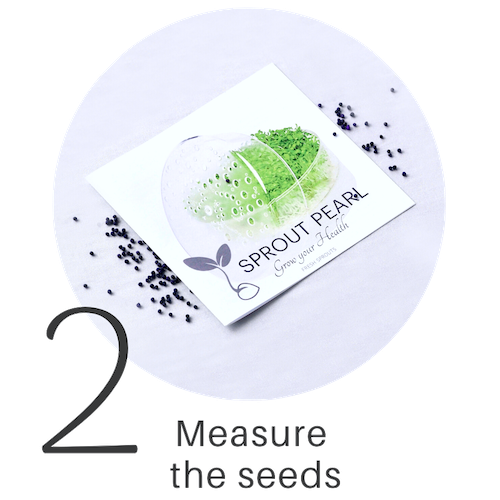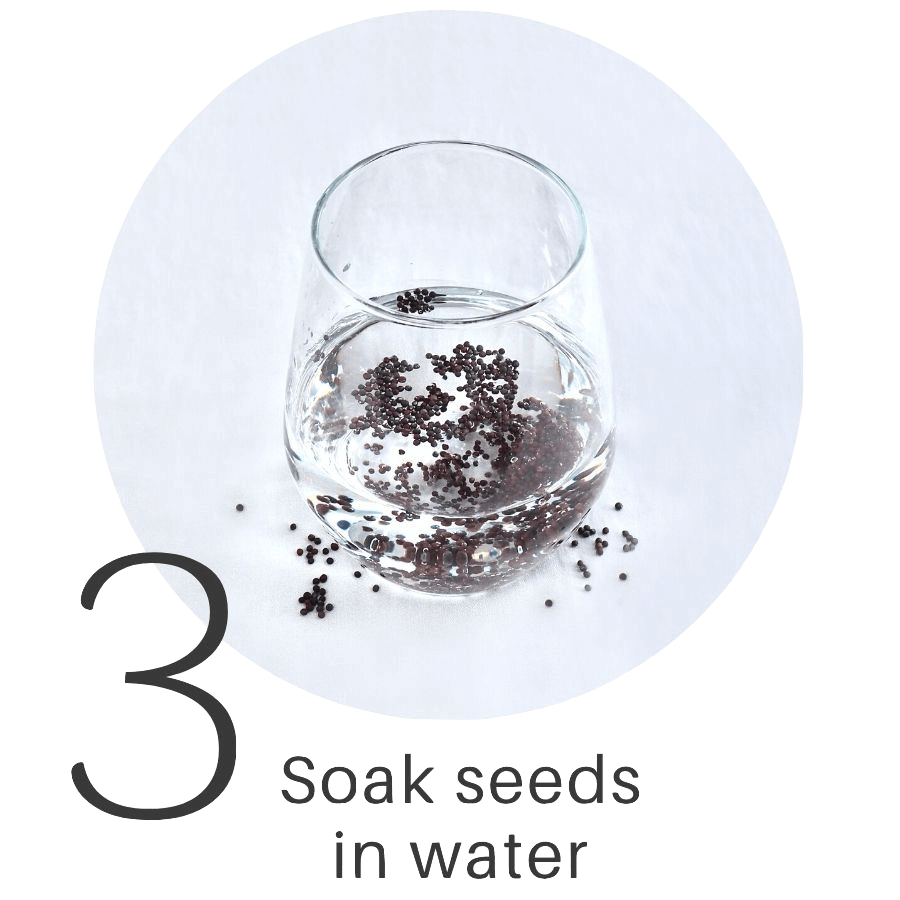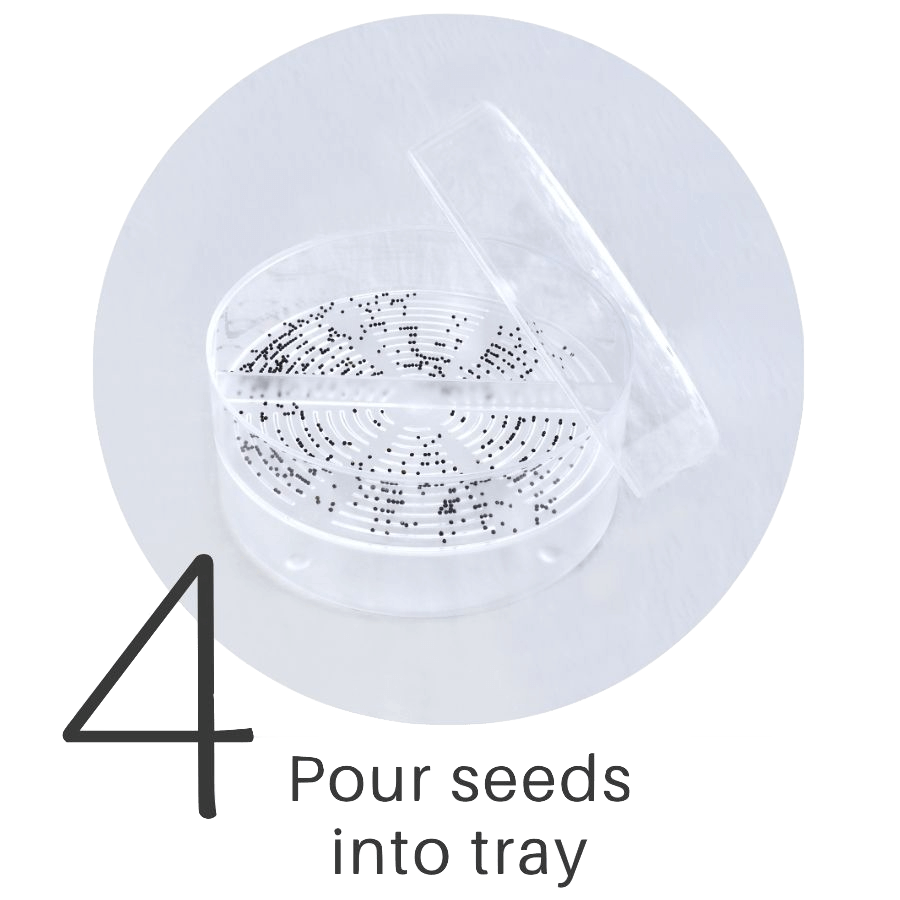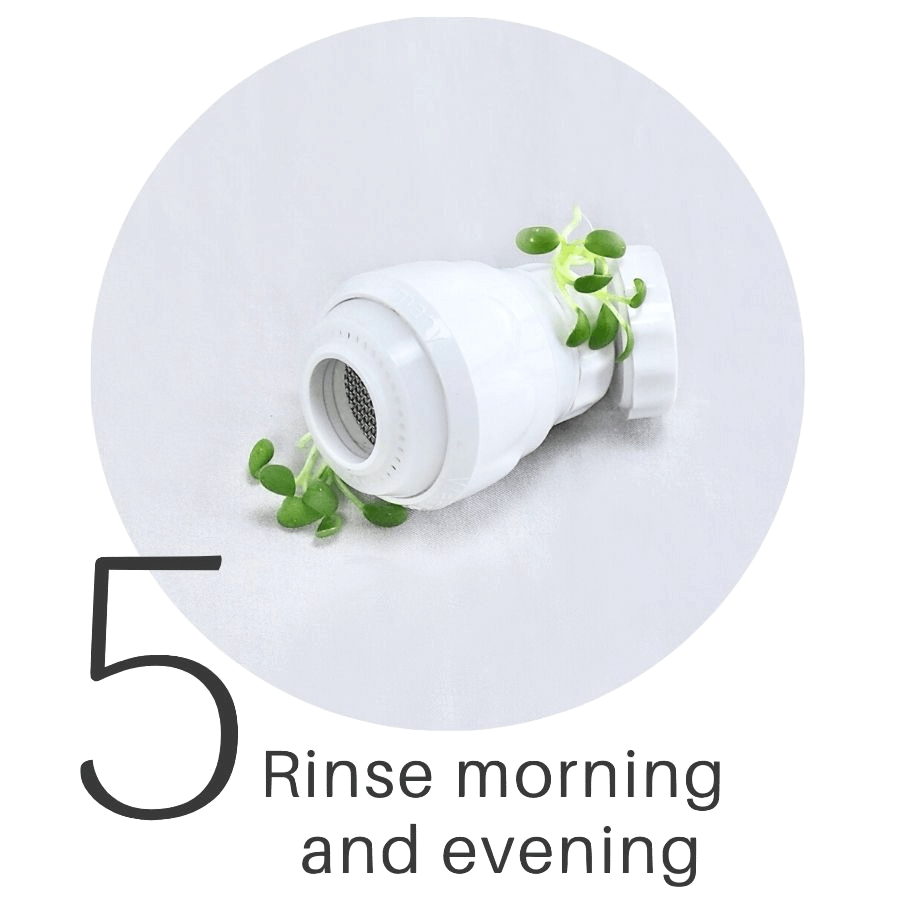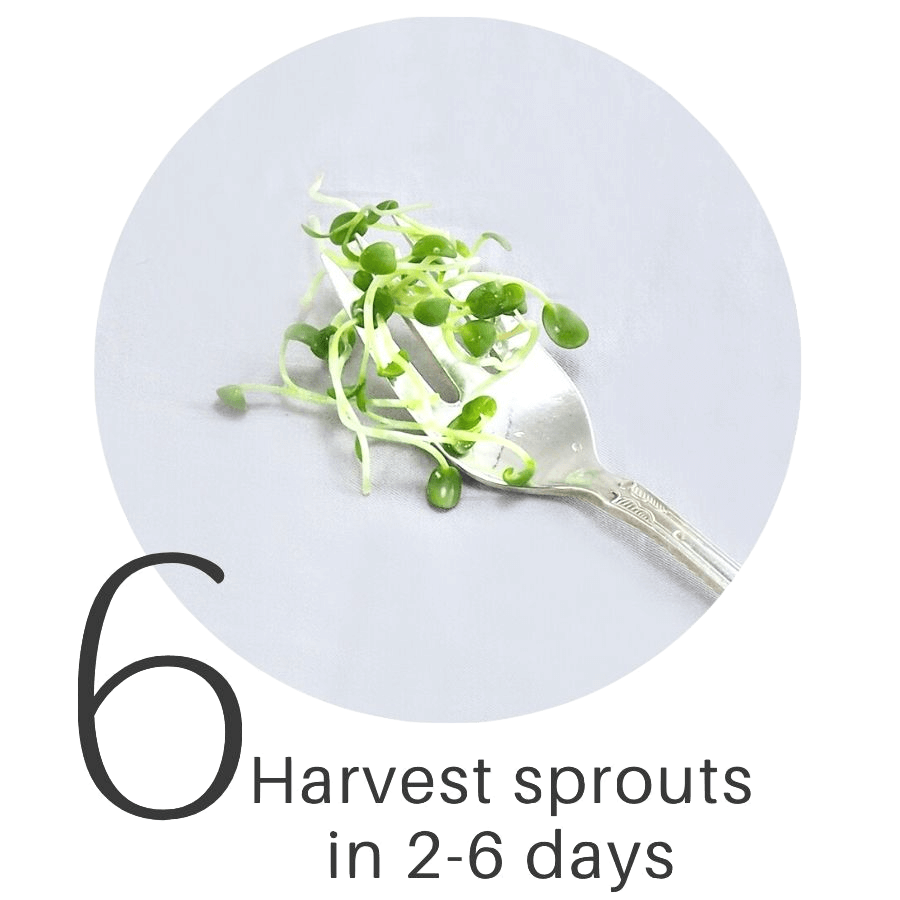 How to use Sprouts in food?
Sprouts are delicious in all dishes where you want green proteins, an exciting filling or a beautiful garnish. Here are a few ideas:
Pea, Red clover, Alfalfa and Sunflower sprouts are mild in taste. This makes them delicious in Smoothies and as a base in salads, sandwiches and wraps.
Rucola, Mizuna and White Clover have a little more edge. This makes them delicious as a base or extra filling in salads, wraps or sandwiches.
Chickpeas, Lentils and Mung beans are mild in taste but rich in protein and fibre. They are delicious as a decoration or filling in dips, woks and soups.
SHOP SEEDS
Would you like to grow Sprouts?
Sprouts only need: Seeds + Sprouter + Water.