RED LENTIL SPROUTS
Red lentil · Lens culinaris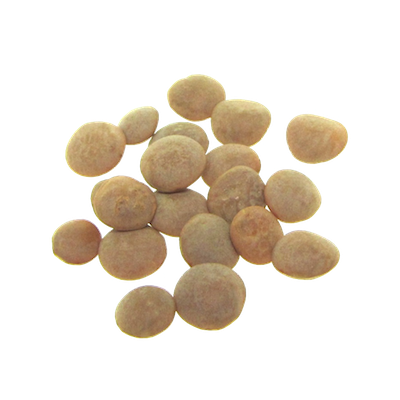 RED LENTILS
DRY SEEDS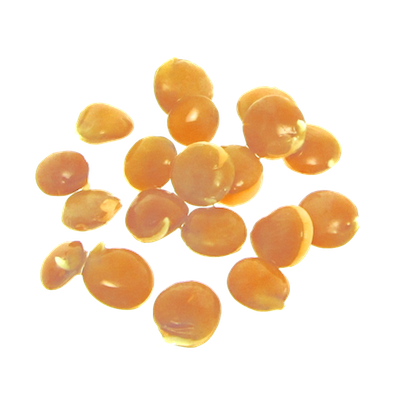 RED LENTILS
1 DAY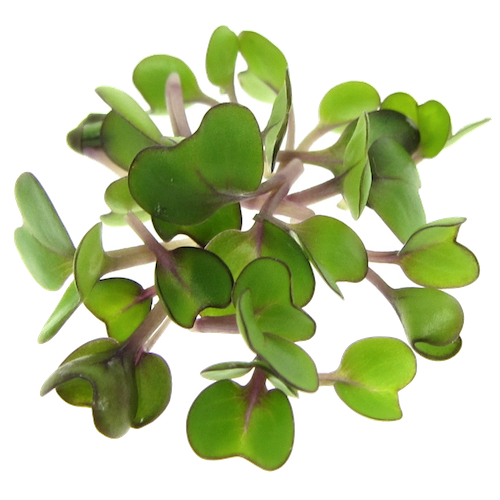 RED LENTILS
2 DAYS
RED LENTIL SPROUTS
TASTE • EDIBLE PARTS
Organic Red lentil sprouts are cultivated by a different type of red lenses than those you usually buy in the stores. When used for germination, the lenses must be the whole, while those in spuermarkeds meant for boiled dishes are typically broken in two.
Sprouted red lentils taste of fresh iceberg with a touch of fairly lightly cooked red lentils. As sprouts, they are crisp and fresh without the slightly grainy texture, you may know from cooked red lentils.
 You should eat the lentil sprouts when the small white roots are max 1-1.5 cm long, to get the most crisp and elegant bite and round taste. You can eat the whole sprout, including the brownish, thin seed capsule. The seed capsule is full of fibers, but the delicate lentil taste is most pronounced without the seed capsules.
Red lens sprouts often shed the thin seed capsules during growth. Alternatively, they drop off when you rinse the sprouts in a large bowl of water just before you eat them.
NUTRIENTS
VITAMINS
A, B2, B3, B5, B6, B9, C
MINERALS
Potassium, Iron, Phosphorus
PROTEIN
5% – measured in relation to sprouts consisting of 75% water.
SIZE • LOOKS
Red lentil sprouts are small – only 5-6 mm in diameter. They grow a bit bigger during the cultivation, but only a few mm in width. The thin seed capsule is brownish and underneath it the lens is a beautifully red orange tone. Red lentils grow two white sprout tips. One is the root. The other is the stem. The stem is completely white inside the lens and becomes a little greenish at the top after 2-3 days.
The green tip means that the plant is developing leaves. I recommend you eat the sprouts before the lentils get big leaves. When the lentils unfold their leaves, the taste turns fad and dull. On the other hand, the leaves are thin, delicious and crispy.
RED LENTIL SPROUTS IN RECIPES
Red lentil sprouts have a mild taste, that is the nost neutral tasting of all the lentil varieties. The fine taste means they are easy to use in all green dishes because they affect the taste very little. Lentils have a lot of protein. I find them quite delicious in green protein smoothies mixed with fruits and vegetables.
In hot stews, I add them to the dish shortly before serving to keep them crisp and to keep their heat-sensitive vitamins and antioxidants largely intact.
FIND YOUR SEEDS IN OUR SHOP