ADZUKI SPROUTS
Adzuki · Vigna angularis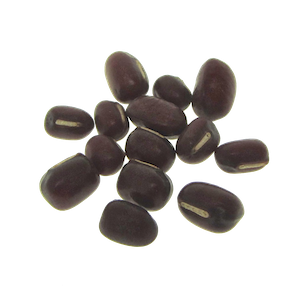 ADZUKI
BEANS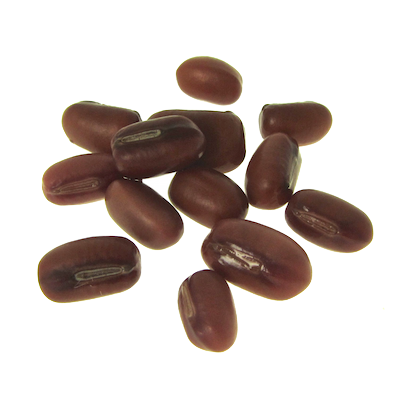 ADZUKI SPROUTS
1 DAY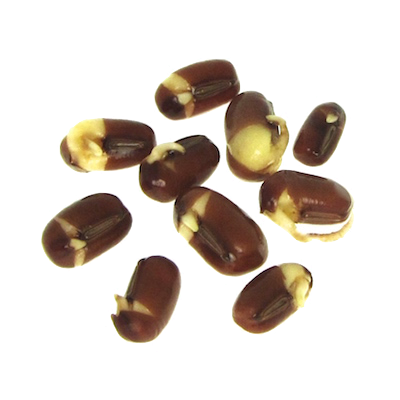 ADZUKI SPROUTS
3 DAYS
ADZUKI SPROUTS
TASTE  •  EDIBLE PARTS
Adzuki beans have a delicious and fresh flavor of fresh hazelnuts mixed with lightly boiled beans.
They are filled with green protein that you can benefit fully from because Adzuki bean sprouts can be eaten raw in all types of dishes. If you find the taste a little 'flat' try to sprout them only until the white tip is 1,5 cm long. At that stage the sprouts are crisp and fresh.
Note that you must always grow adzuki untill the white tip is at least 1,5 cm long due to the lectins in the beans. Only when the tip has grown that long, the natural lectins in the beans will be neutralized and you may eat the sprouts raw.
You can eat the whole sprout. Some choose to remove the hull but you can eat the hull as well if you like. The hulls are filled with fibre.
NUTRIENTS
Vitamins: A, B1, B2, B3, B5, B9, C, K
Minerals: Potassium, Iron, Calcium, Copper, Magnesium, Zinc, Phosphorus, Manganese
Protein: 4% – because sprouts consists of 75% water
SIZE  •  LOOKS
Adzuki sprouts look much like Mung beans but they have a reddish-brown seed hull. They grow to be 2-3 cm long incl the white root.
The seed hull stays on the bean during the first few days. After 3-4 days of sprouting, the hulls fall off and the sprouts are white with a pale yellow or sometimes slightly reddish tint.
The white tip should grow untill it is only the same length as the bean to be ready for 'harvest'. This cute white tip often protrudes in very artistic forms.
RECIPES WITH ADZUKI SPROUTS
Adzuki bean sprouts are delicious both raw in salads, smoothies and in wraps or slightly heated in soups or casseroles.
In hot dishes you should add the sprouts just before you start to eat the dish. Or else the sprouts go soft  and loose nutrients and anti-oxidants due to the heat. But they will withstand a little heat quite well.