MICROGREENS
Microgreens is the stage of the plant where it starts to unfold its second pair of leaves – the first true leaves of the small plant.
This stage is also called 'the vegetative stage'.

WHY MICROGREENS
In the context of this website, the purpose of microgreens is to eat the young plants.
There is many different nutritional gains from eating microgreens as you can read in the following.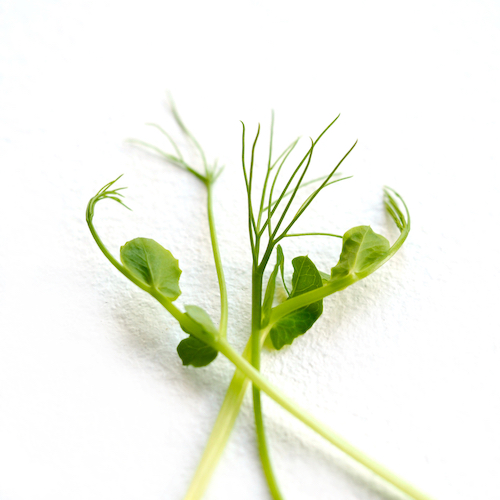 THE RIGHT VARIETIES
It is important that you only use seeds that are sold specifically for sprout and micro plants.
This is a must as only certain plants are edible for humans as young plants.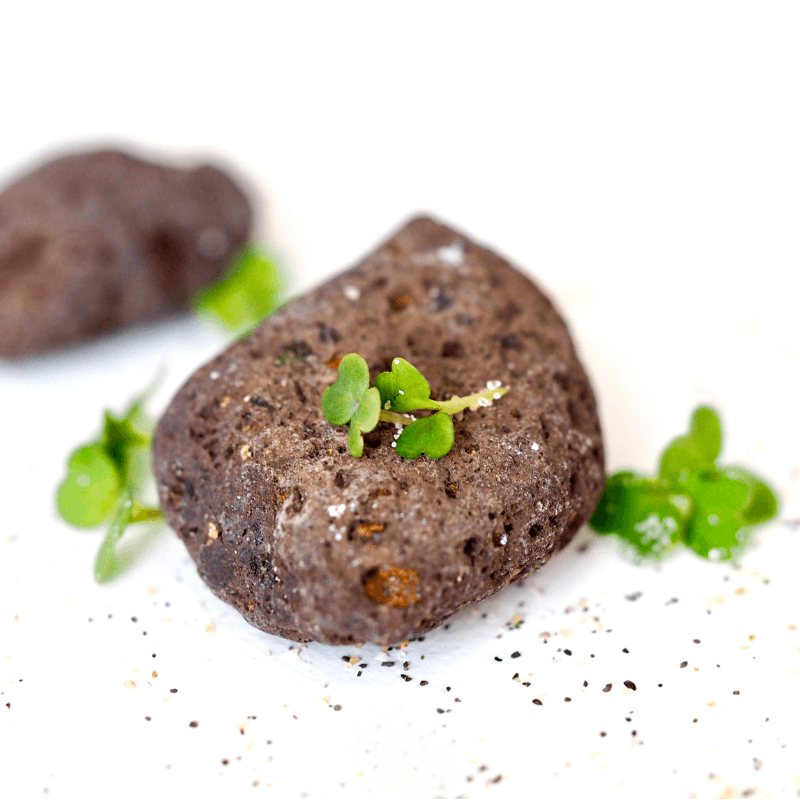 WHY EAT MICROGREENS?
The young plants are filled with nutrients like vitamins, minerals, antioxidants, proteins and plant fiber.
Your homegrown microgreen is full of vibrating life and it is easy for your body to absorb the nutrients as you eat the plants.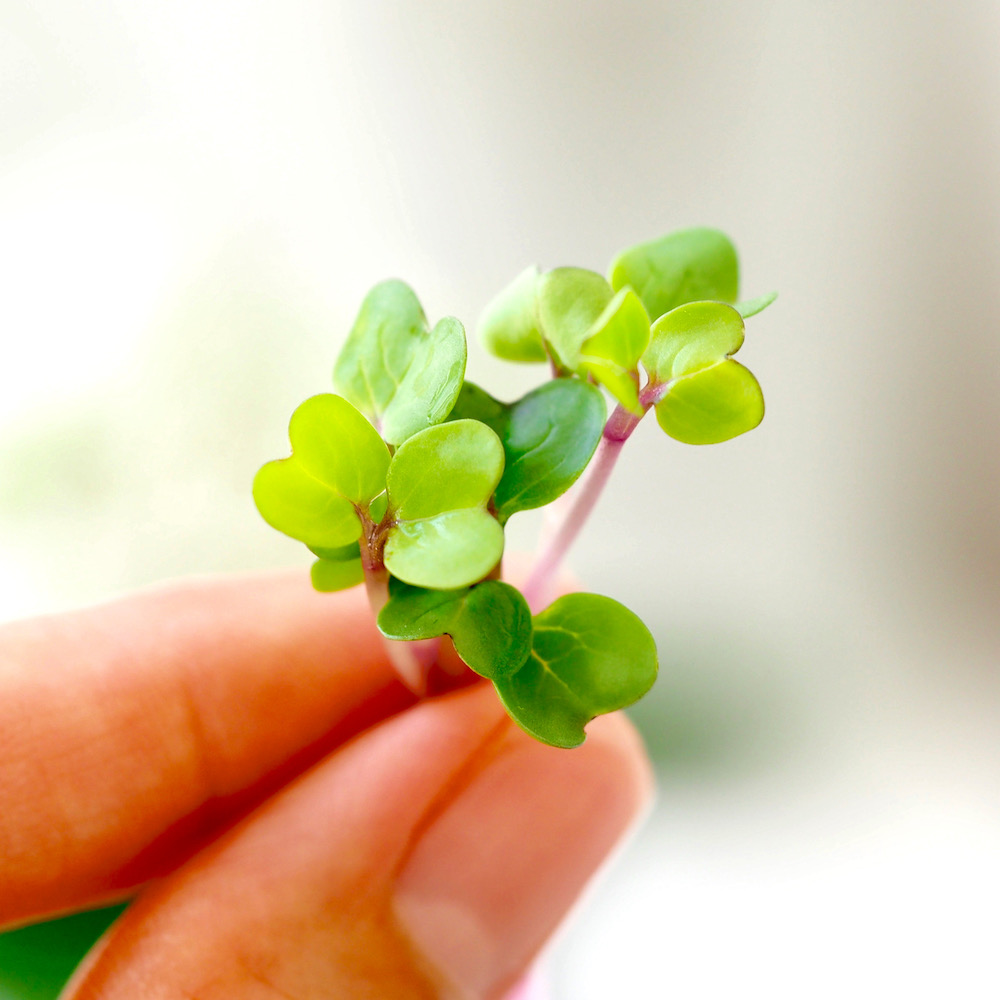 MICROGREENS ALL YEAR
As I show you in the following, these plants are cultivated in a sprouter in your indoor kitchen.
All the plants need is rinsing 2 x daily. This means you can get fresh greens all year in any climate.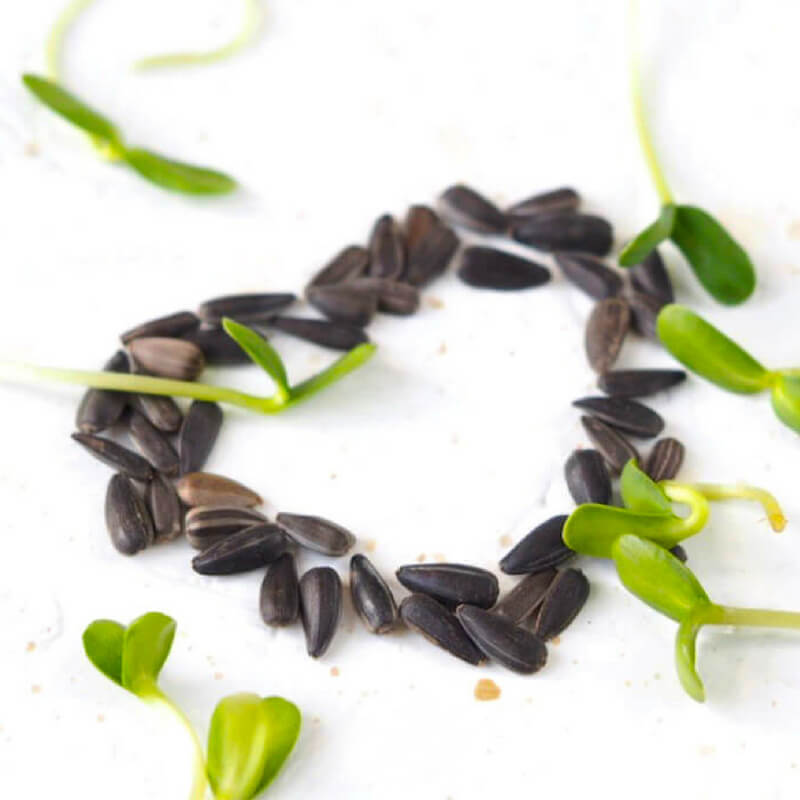 MICROGREENS IN FOOD
You can use your mico plants in any type of dish like salads, juice, smoothies, wraps or as topping.
You will get the best benefit from their nutrients if you eat the microgreens raw.
HOW YOU GROW MICROGREENS
1


MEASURE THE SEEDS

Measure the amount of seeds that fit your SproutPearl. Distributed in an even layer the seeds should fill about 2/3 of the seed tray.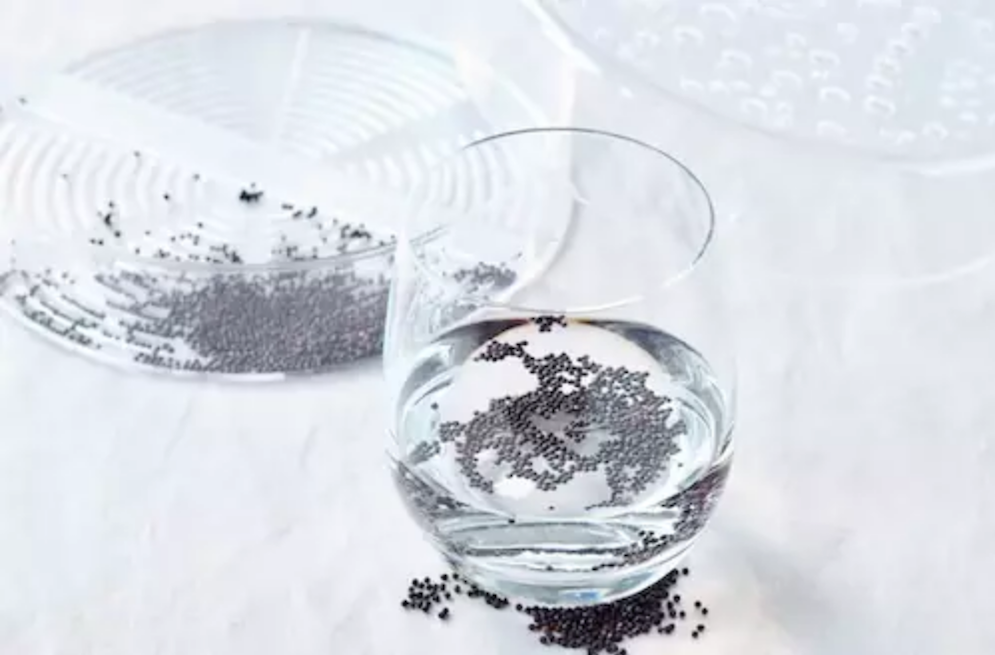 2


SOAK THE SEEDS

Give the plants a good start by soaking the seeds in clean, cool, drinkable water in a clean glass. You can see the soaking time on each seed bag.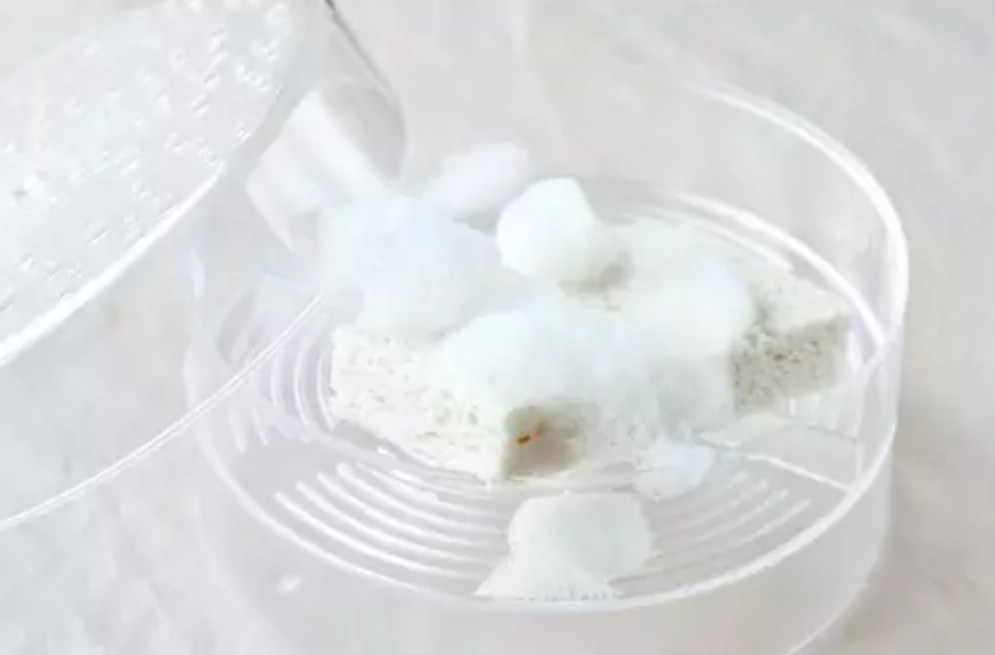 3


PREPARE THE SPROUT PEARL

If your SproutPearl is new, first wash the trays with a clean sponge and dish washing soap. Now the sprouter is ready for the seeds.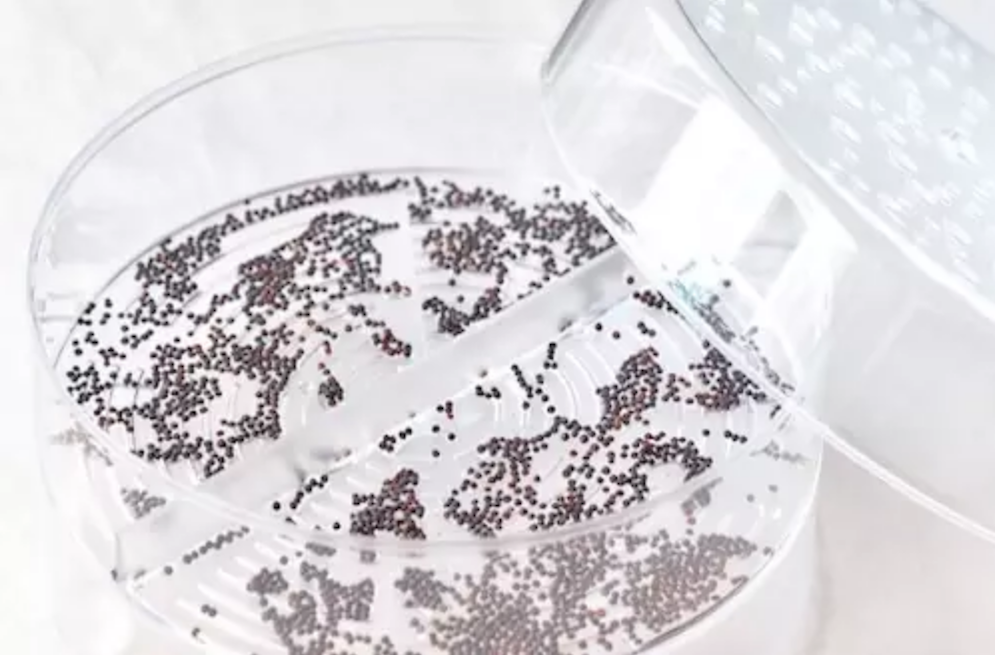 4


DISTRIBUTE THE SEED

Pour the soaked seeds into the SproutPearl, distribute them equally and put the lid on the sprouter to keep the seeds from drying out.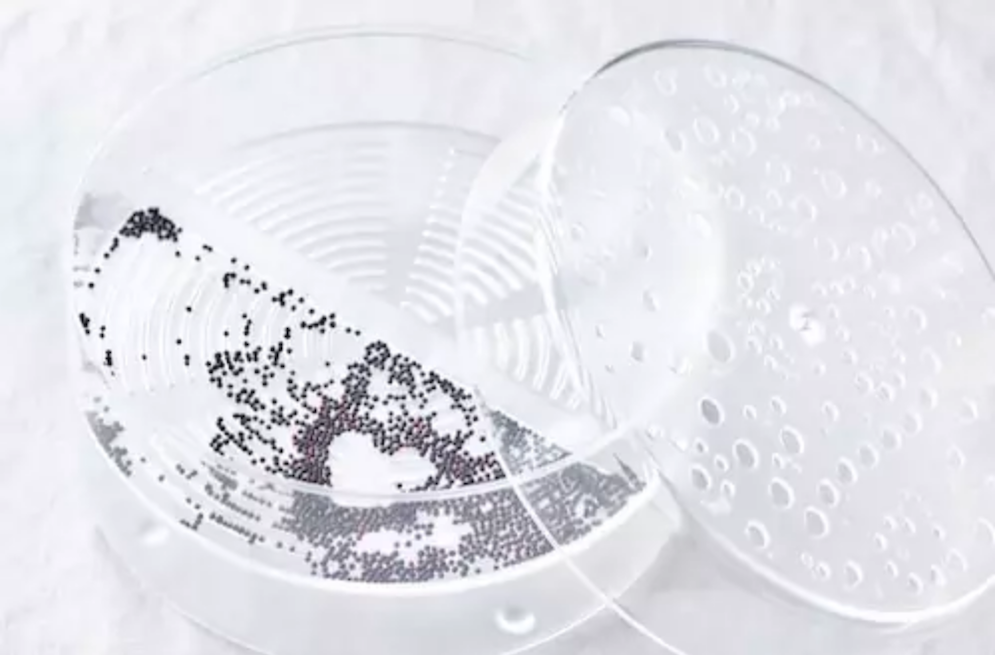 5


PLACEMENT OF THE SPROUTER

Place the SproutPearl on a clean kitchen table away from hot sun and heat sources that may otherwise dry out the seeds and sprouts.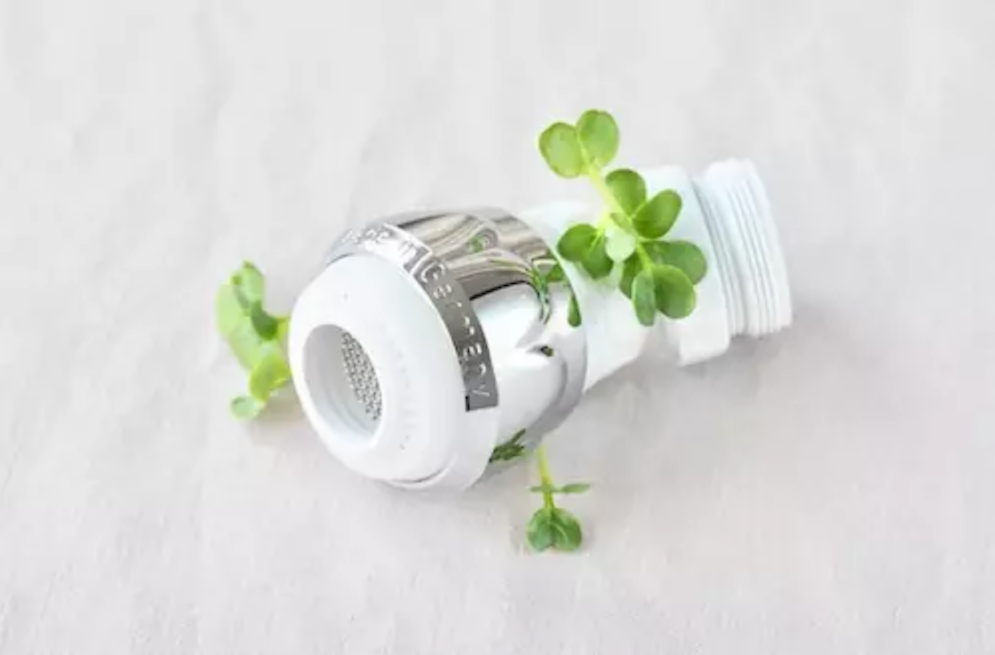 6


WATER YOUR MICROGREENS

It is essential that your plants are kept a little moist. In the SproutPearl you will obtain this balance simply by rinsing morning + evening.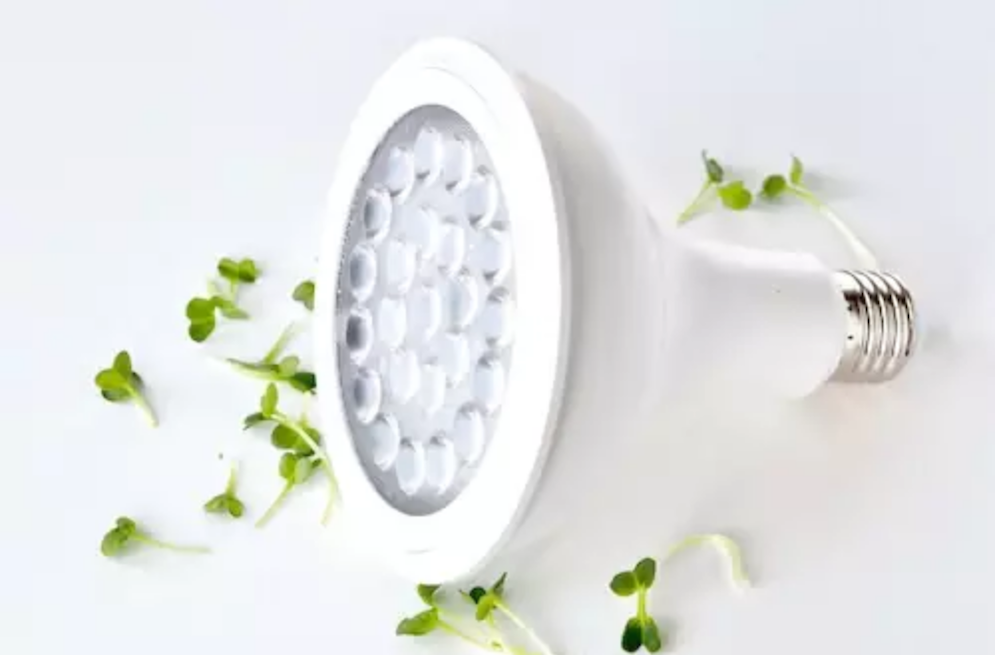 7


LIGHT FOR MICROGREENS

Your plants can only absorb light via their leaves. So wait for the leaves to unfold and then light the plants for 8-12 hours a day.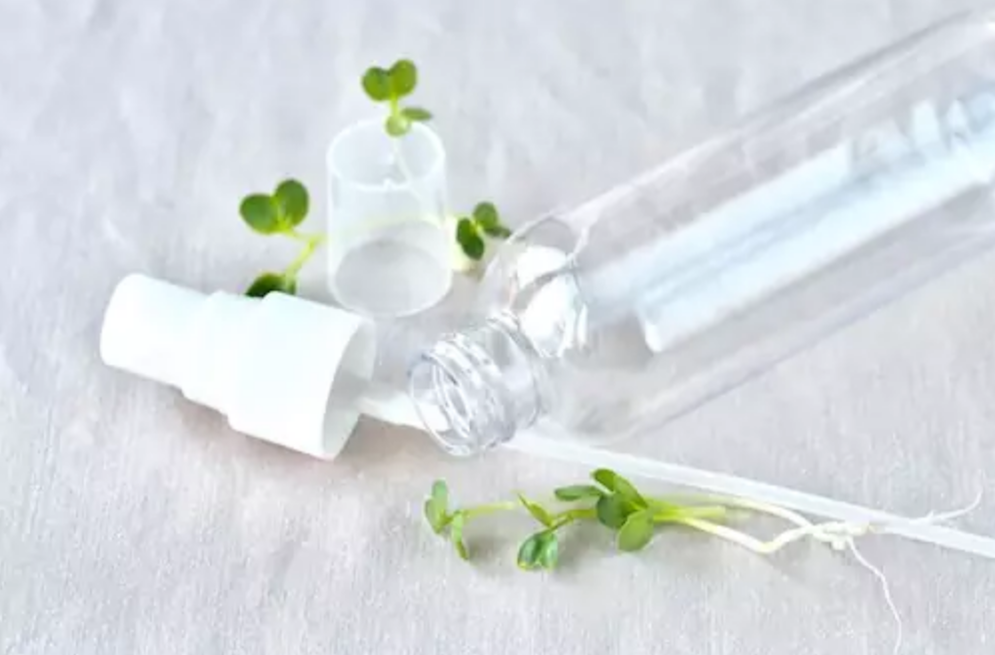 8


TIME FOR NUTRITION

After day 7 mix mild organic fertilizer in a spray bottle. Rinse the plants as usual and end each morning rinse by spraying fertilizer on the roots.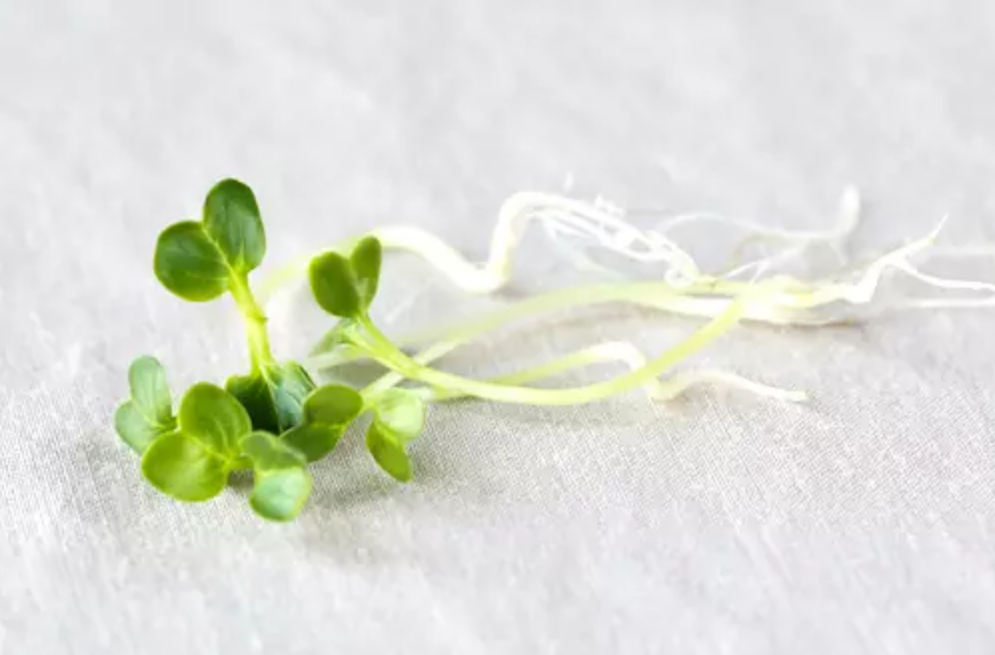 9


HARVEST THE MICROGREENS

As you have grown your plants in the soil-free SproutPearl, you can eat the whole plant. Rinse them thoroughly and eat your microgreens.
PRODUCTS FOR MICROGREENS