CRESS SPROUTS
Cress · Lepidium sativum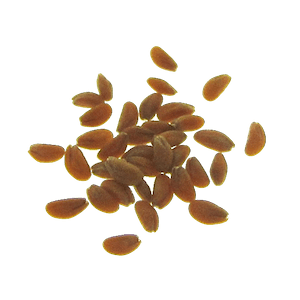 CRESS
DRY SEEDS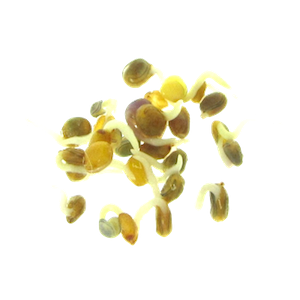 CRESS
3 DAYS
CRESS
6 DAYS
TASTE • EDIBLE PARTS
Cress sprouts that you grow yourself have a great, spicy taste of freshly cut cress.
Cress seeds can not be grown directly in a sprouter of plastic or glass. This is because cress seeds are mucilaginous – They form a thin layer of gel when they get wet. The solution is easy: Grow them on a thin layer of organic cotton on a plate.
When you grow cress on cotton, you can only eat the stem and roots. The roots and cotton pads are discarded. They could for example go in your green bin as organic cotton is 100% natural plant fibres.
NUTRIENTS IN CRESS SPROUTS
VITAMINS
A, B3, C, E
MINERALS
Potassium, Iron, Calcium, Magnesium, Phosphorus
PROTEIN
2% – measured in relation to sprouts consisting of 75% water
SIZE • LOOKS
The thin, bright green stem is 10 cm long and ends in the decorative green, pointed leaves.
Cress sprouts are easy to grow on organic cotton placed on a little plate. They will cast their dark brown hulls when they unfold their leaves. You could eat the hulls, if you would like even more fiber than your get from only the sprouts.
If the cress have yellowish or white leaves the day after they unfold their leaves, you can place them a little lighter. Then they will form chlorophyll in their small leaves and turn green very soon.
RECIPES WITH CRESS SPROUTS
Cress sprouts are delicious with egg in sandwiches or as a tasteful ornament on scrampled eggs. Cress also goes well with light fish.
I personally love to let cress sprouts give my salads and wraps a spicy zing. Other times I use them in green dips used with raw vegetable sticks.
FIND YOUR PRODUCTS IN THE SHOP