PEA SPROUTS
Pea · Pisum sativum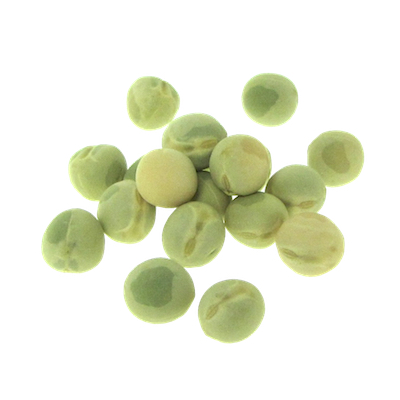 PEAS
DRY SEEDS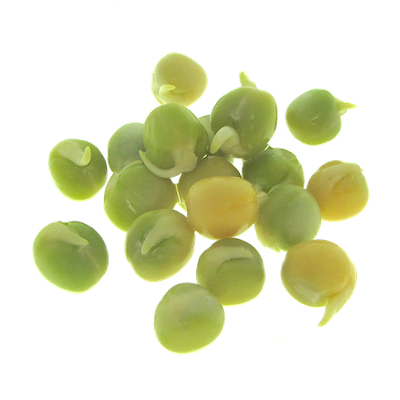 PEA SPROUTS
1 DAY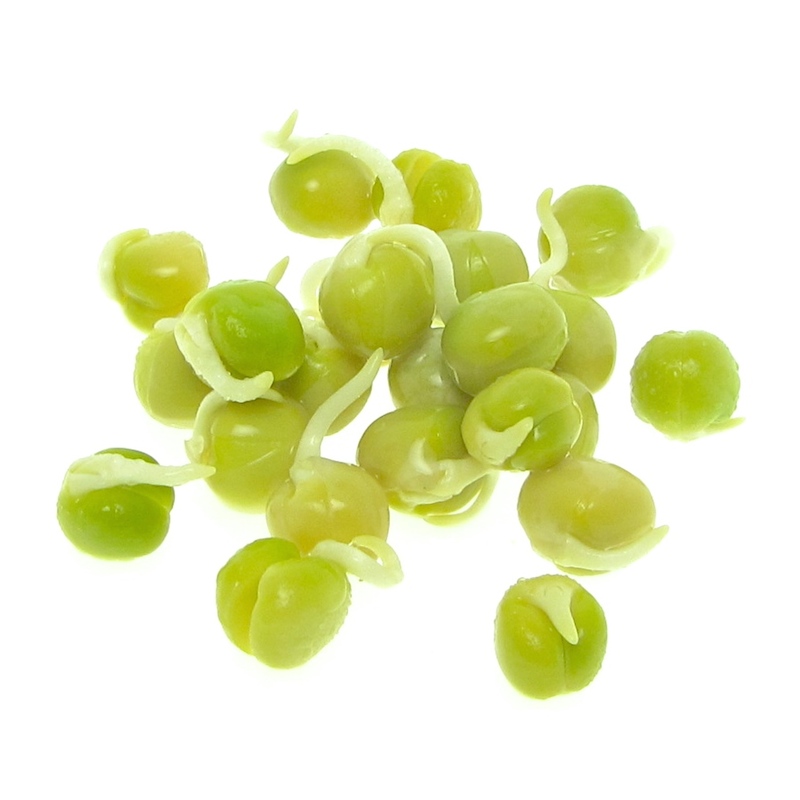 PEA SPROUTS
3 DAYS
PEA SPROUTS
TASTE • EDIBLE PARTS
Organic green pea sprouts have a sweet taste of fresh snow peas.
Green peas for sprouting are harvested and dried more gently than peas planted in the garden. Moreover, they are not treated with anti-fungi as ordinary seeds for garden cultivation. Anti-fungi means, the seeds have been given a layer of fungicide on the surface. Seeds certified for sprouting are of course not treated with anti-fungi substances.
You can eat the whole pea sprout when the white tail/tip is 1-1,5 cm long. At that stage, the pea is delicious, crisp and has bright colors. Pea sprouts are grown in spouting devices without neither soil nor fertilizer. They taste best if you remove the transparent hull just before you eat the sprouts.
The peas can also be grown into organic pea shoots. If you choose this, the peas are planted in a pot with soil to nourish the plant – sprouts however are always cultivated without soil. Both pea sprouts and pea shoots can be eaten raw. Only the roots and pea on pea shoots are cut away.
NUTRIENTS
VITAMINS
A, B1, B2, B3, B5, B6, B9, C
MINERALS
Calcium, Iron, Phosphorus
PROTEIN
5% – measured in relation to sprouts consisting of 75% water.
SIZE • LOOKS
The peas are round, green or yellowish/green and 1 cm in diameter. Their white root grow 1-1.5 cm long. If you let them grow into pea shoots, you can leave them to grow to 10-20 cm in height.
PEA SPROUTS IN RECIPES
Pea sprouts are one of my personal favorites. They are sweet, crisp and easy to use in all salads and green protein smoothies. I also use pea sprouts for spreads or dips. I rarely grow pea shoots, but for a party, I can find that a pot of homegrown organic pea shoots are always a hit as host gift for both men and women.
FIND YOUR SEEDS IN OUR SHOP