RED RADISH SPROUTS
Red radish · Raphanus sativus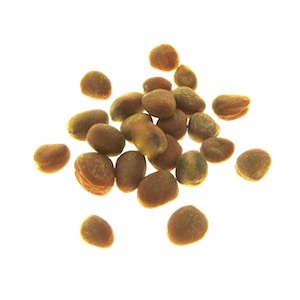 RED RADISH
DRY SEEDS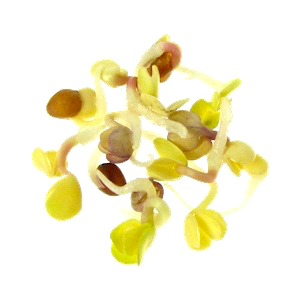 RED RADISH
3 DAYS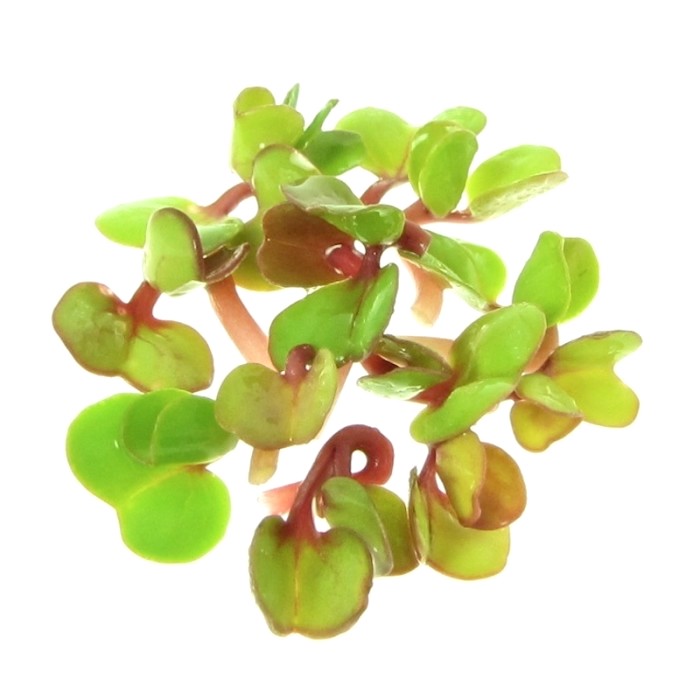 RED RADISH
6 DAYS
RED RADISH SPROUTS
TASTE • EDIBLE PARTS
Red radish sprouts have a strong taste of fresh summer radishes. If you are you looking for a slightly milder flavor, you can choose Diakon radish sprouts instead. Diakon radish is the sister of rose radish.
Alternatively, you can let the sprouts continue to grow for 2-3 days after they have unfolded their little leaves before you eat them. The longer cultivation time makes them milder in taste.
All radish sprouts form root hairs. This is white, branched roots, which look like mold to confusion. You can see the cotton looking roots from after only 2-3 days of germination.
The entire root and the rest of the sprout is edible and full of flavor. Only rinse the hulls from the sprouts before eating as the hulls are bitter.
NUTRIENTS
VITAMINS
A, C, B1, B3, B6, B9
MINERALS
Copper, Magnesium, Folate, Phosphorus, Manganese
PROTEIN
3% – measured in relation to sprouts consisting of 75% water
SIZE • LOOKS
Red radish sprouts are 11 cm from root to top of the small curved leaves. This makes them a little higher than Alfalfa sprouts.  The roots are the same length. The roots and the bottom of the stem is white. The stem is the pink/rose from the middle up, while the leaves are a beautiful pink/green.
If your leaves are colorless because the sprouts have been grown too dark, you can place the sprouter in a little brighter place. In the course of a single day the leaves will be full of color.
RED RADISH IN RECIPES
Radish sprouts are pretty strong. Granted … I have a pretty strong stomach, but even I can not eat several handfuls of Red radish sprouts alone. Therefore I like to mix them with fresh lettuce leaves and sweet vegetables like cucumber and carrots.
If there are no nuts (or other proteins) in the salad, sweet fruits are also fine to dampen the sharpness.
I also like to be generous with them in sandwiches and wraps. Radish sprouts stay crisp in spite of a
little heat from warm bread.
If you would like to mix the Radish sprouts with other sprouts, I personally recommend Pea
sprouts, Sunflower and Alfalfa as very worthy candidates.
FIND YOUR SEEDS IN OUR SHOP