Do you want the Sprout Chart in printed form? So you can easily see the color, taste and cultivation time of the 24 varieties of Sprouts and Microgreens in the shop? Download the free chart here.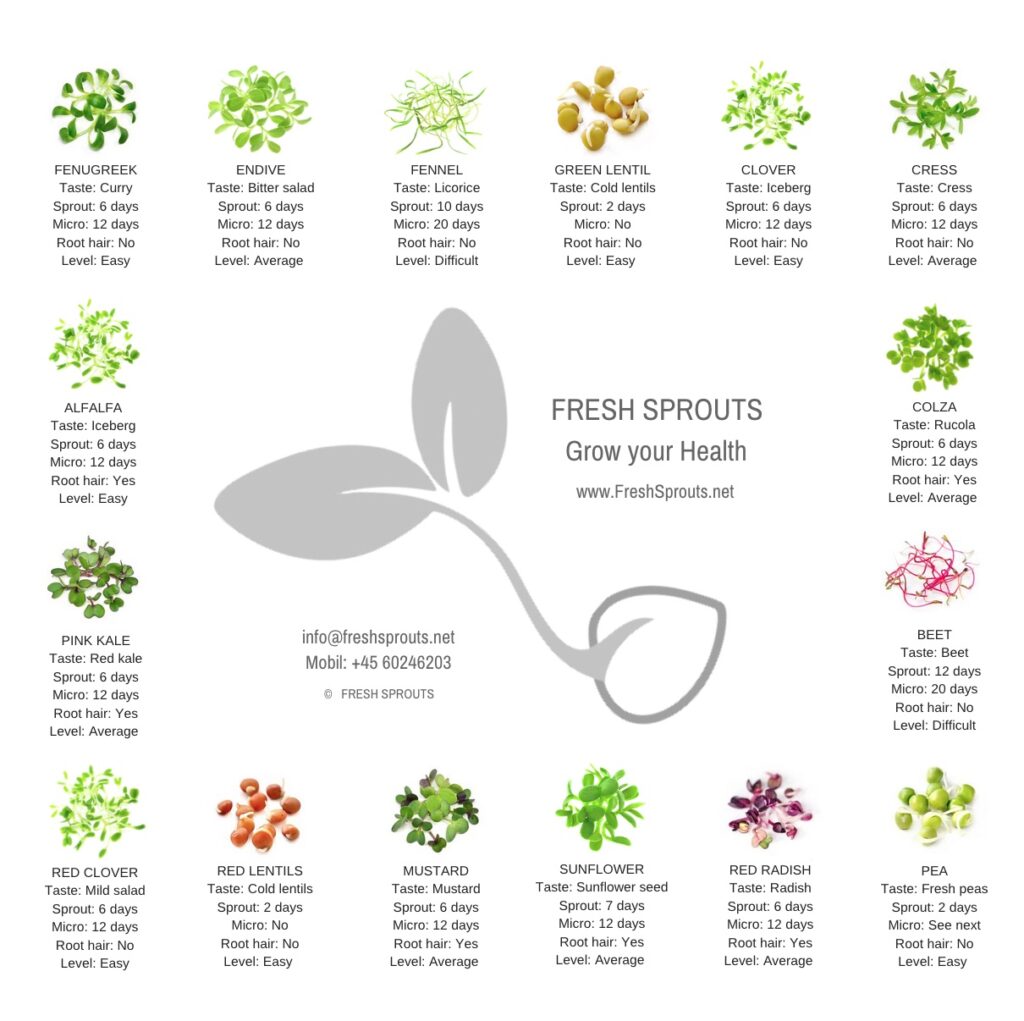 Sprout chart for printing
The Sprout chart shows all the varieties of seeds you will find here in the webshop. I have some in a fixed assortment. Others are seasonal items. The Sprout chart shows:
The plant in colors
Name of the variety
Taste of the mature plant
Cultivation time
If the seed is suitable for Sprouts and/or Microgreens.
I have put the chart in A4 format in PDF and JPG for you. This is how you can easily download and print it yourself for your daily inspiration.
Sprout Key PDF
Here you can download the Sprout Chart in A4 size PDF for your own print.
CHART IN PDF
Sprout Key Jpg
Here you can download the Sprout Chart in A4 size JPG for your own print.
CHART IN JPG
Sprout Key Online
You can find the Sprout Chart in longer form in the online sprout universe.
GO TO ARTICLE
Learn everything about your Sprouts
If you are curious to learn all about your sprouts, I have written a 96 page book. The book gives you:
Explanation of all 5 sprout types.
How to care for sprouts from seed to harvest.
How to avoid sick or bad sprouts.
Tips for healthy sprouts all year round.
14 delicious recipes with sprouts.
You can buy the printed book in the webshop.
See the book
Shop
Visit the European webshop