You can grow your own sprouts in small trays in your kitchen.
But why? How do you do it? How long does it take?
You will find all the answers here.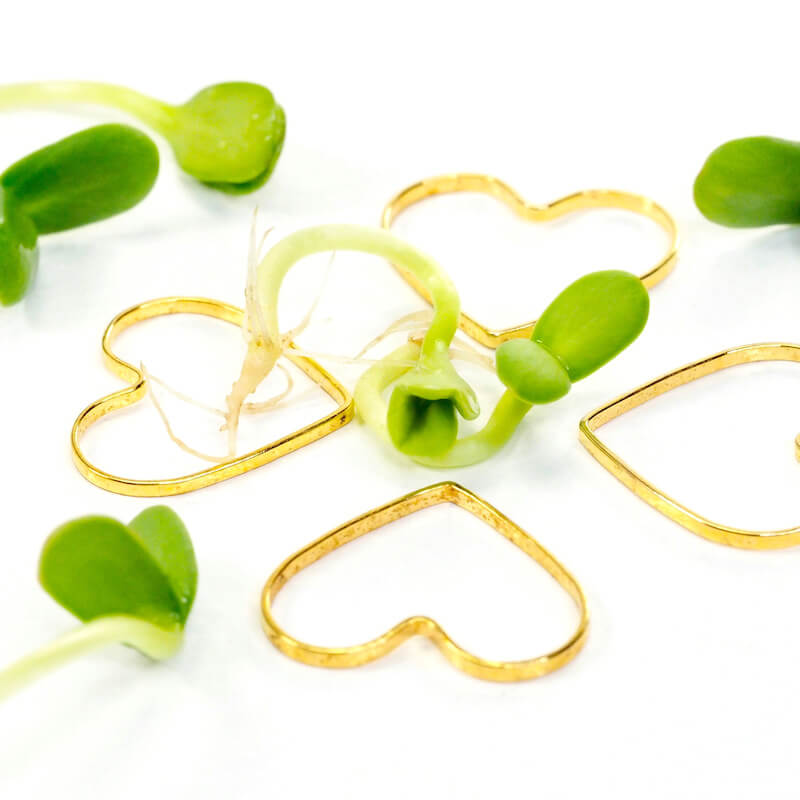 WHAT ARE SPROUTS?
Sprouts are plants at their smallest stage of growth. Some are cultivated until they have just developed a 1-2 cm long root. Others are cultivated until they get their first small leaves.
You can grow sprouts from different seeds, legumes and grains. However, you cannot grow just everything for sprouts, as not all plants are edible to humans when the plant is just a sprout.
But you can grow sprouts of over 45 plant varieties. In the SPROUT LIST you can find the most popular. When you choose seeds always look for 100% organic and sprout approved seeds.
ARE SPROUTS HEALTHY?
Sprouts are very rich in vitamins, minerals, antioxidants, plant fibers and protein. This is because sprouts develop their small, fresh and living plant from all the nutrients contained within the seed. In other words, the seed is transformed into a plant.
Since it is far easier for your body to digest a liquid-rich plant than a dry seed, your body gets a better yield from the nutrients when you eat the sprout. As you typically eat your homegrown sprouts raw, the nutrients also do not perish during heating. Instead, you get the full benefit of all the nutrition in the small sprout.
That's why some call sprouts a "superfood".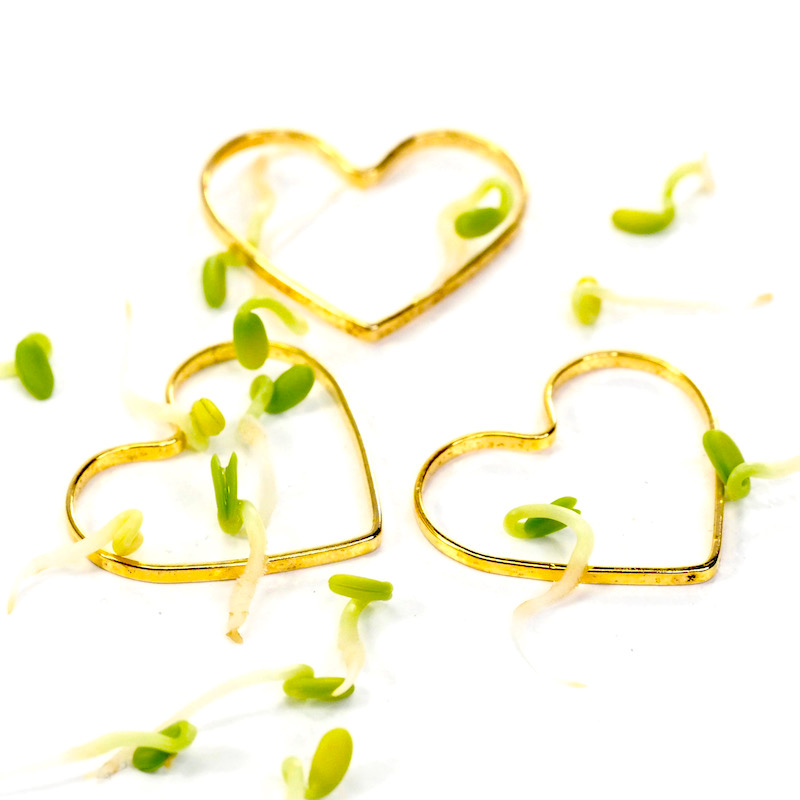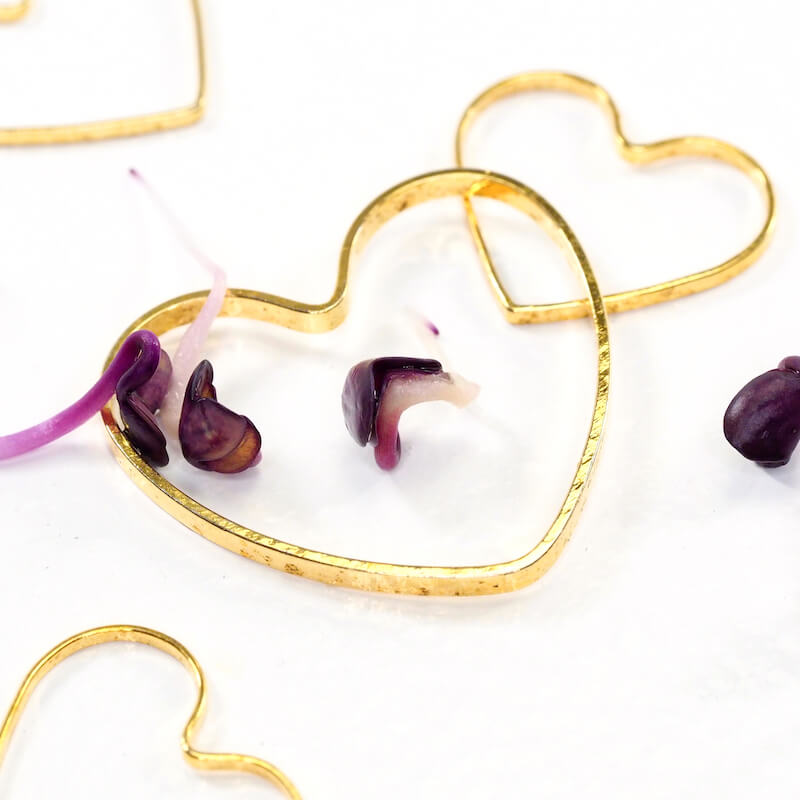 SPROUTS IN ANY DISH
You can use your freshly cultivated sprouts in all dishes – See SPROUTS IN ANY DISH >
Sprouts are available in all flavors from mild to spicy or strong. Their colors range from orange or green to light yellow, pink and dark violet. So there is always a sprout for any dish.
I find sprouts most beautiful and tasty when you use them raw in a dish. I use them in everything from smoothies, juices, dips, salads, wraps, soups and warm dishes. I even enjoy lightly fried, spicy chickpea sprouts as a healthy snack.
You can also use sprouts as pure ornaments or decoration on your dish.
HOW DO YOU GROW SPROUTS
Sprouts thrive by just letting them look after themselves. All they need is for you to rinse them morning and evening with pure, clean and fresh drinking water.
Growing sprouts in your own kitchen is easy. You only need organic sprouting seeds, a sprouter, clean water and daylight.
The best place for the sprouter is somewhere in the kitchen where they get a little light but not direct sun. During winter you can supplement with the artificial lighting in your kitchen, when you use the kitchen anyway.
If you grow the sprouts into microgreens your plants will need more light from an actual plant bulb for the plants to grow well from day 8 of the cultivation.
SPROUT GUIDE
MICROGREENS GUIDE
HOW LONG DO SPROUTS TAKE?
Your sprouts should be cultivated depending on their veriety. You grow some sprouts until they have just a short root. Others should be cultivated until they unfold their first set of leaves. Therefore, some sprouts mature faster than others.
Sprouts of beans. peas and lentils are mature after 2-4 days when they have a small root.
All other sprouts are mature after 6-7 days, when they have a small leaf with clear colors.
Your sprouts will grow faster if they are:
Placed in a warm spot.
Exposed to bright, non-heating light a minimum of 8 hours a day.
Are always rinsed morning and evening so they never lack moisture.
OVERVIEW IN SPROUT CHART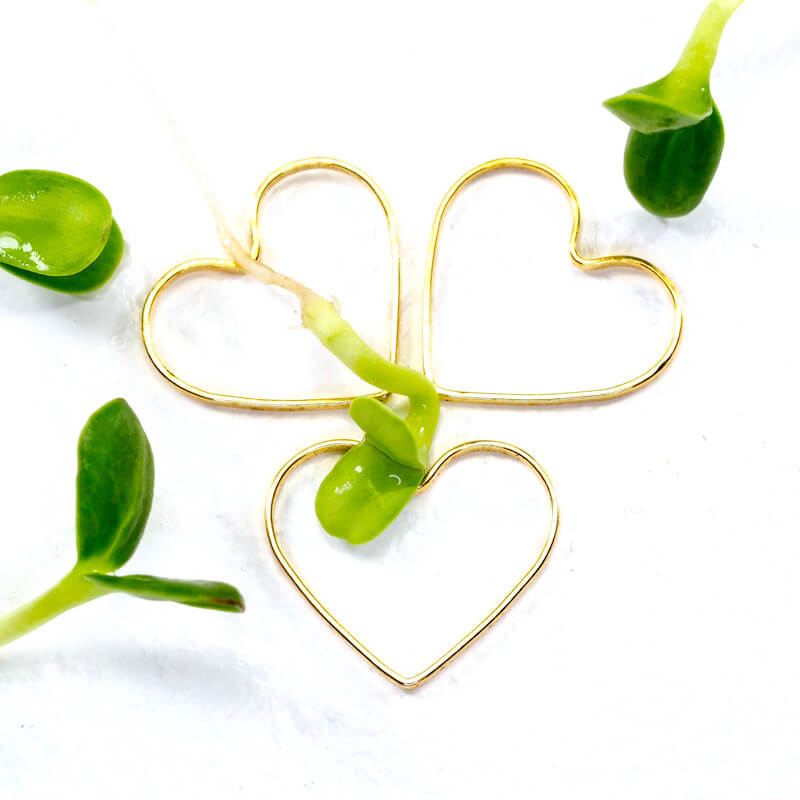 SPROUTS WITHOUT FERTILIZER?
It is natural to wonder how sprouts can grow without soil or fertilizer.
That is because the seed contains both the germ and all the nutrients needed to create a new plant. However the small sprout can only live off the seed for the first 8 days. If you want to grow your plants for more than 8 days, you would have to give the plant a type of fertilizer.
Plants that have grown for more than 8 days are called microgreens. Microgreens are also fun to cultivate yourself. They require a bit more time and space + they need both feritlizer and more light than sprouts.
6 RULES FOR SPROUTS
Sprouts are easy to grow when you just follow 6 rules:
Use only approved sprouting seeds for your sprouts.
Soak the seeds in clean drinking water for 8-12 hours in a clean glass before growing them.
Place the sprouter in light shade on the kitchen table.
Wash your hands before handling the sprouts.
Rinse seeds / sprouts with pure, clean, drinkable water morning and evening.
Wash the sprouter with a clean sponge after each round of sprouts.
If you follow these 6 easy rules, your sprouts should succeed for you all year round.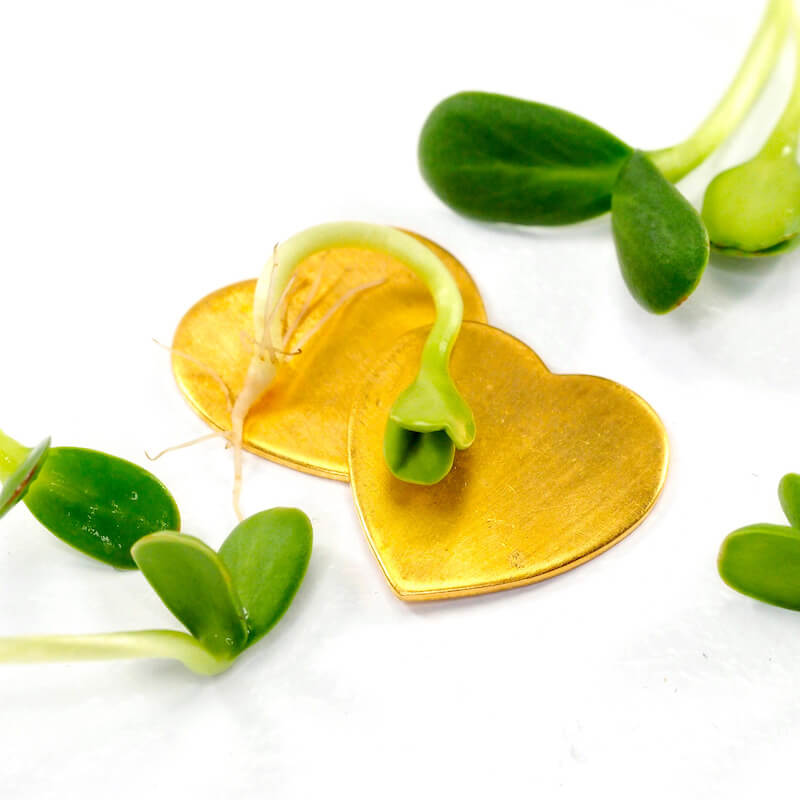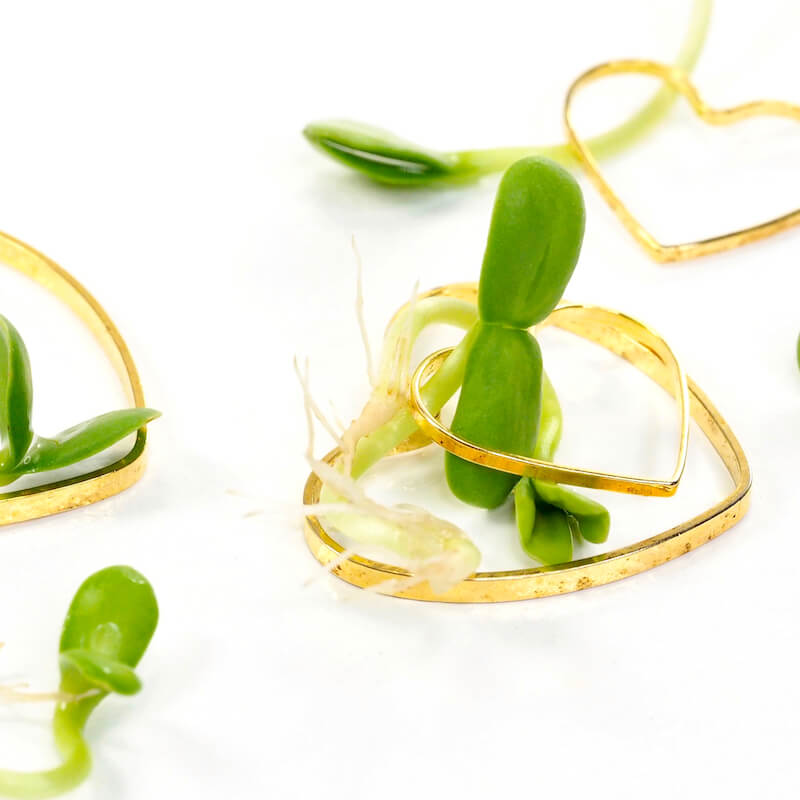 SPROUT FRESHNESS
Your sprouts taste best when they are at their mature stage. You can cool your sprouts down in the refrigerator when they have matured to preserve their flavor longer.
In the fridge, sprouts of beans, peas, lentils and chickpeas can hold their flavor for two days. All other sprouts can keep the taste for up to 1 week.
The best way to store the sprouts is to put the whole sprouter in the refrigerator. Note that sprouts grow despite the cold. Therefore, they should be rinsed once every day, even if standing in the refrigerator.
Always drain away excess water so the sprouts do not rot due to wet roots or leaves. The sprouts should only be moist.
MULTIPLE SPROUTS FROM EACH SEED?
You can only harvest one sprout from each seed.
This is because inside the seed there is a germ which becomes the germ itself. Since you eat the whole seed including root, there is nothing left to form a plant more of the seed.
Fortunately, certified sprouting seeds have been tested for high germination rate. Therefore, you are guaranteed that at least 98% of all seeds in the bag will germinate when you grow them as directed.